WELCOME TO SPORT CENTRAL
Personal Training
Personal Training is a great way to help motivation and help you focus on your fitness goals. You can buy Personal Training either as a member or non-member and individual sessions or blocks! Find out more here.
Sports Massage
Sports massages can be used in every part of your fitness journey, from preparation, recovery and maintenance. You can book 30 minute sessions via our NU Sport App.
Swimming times: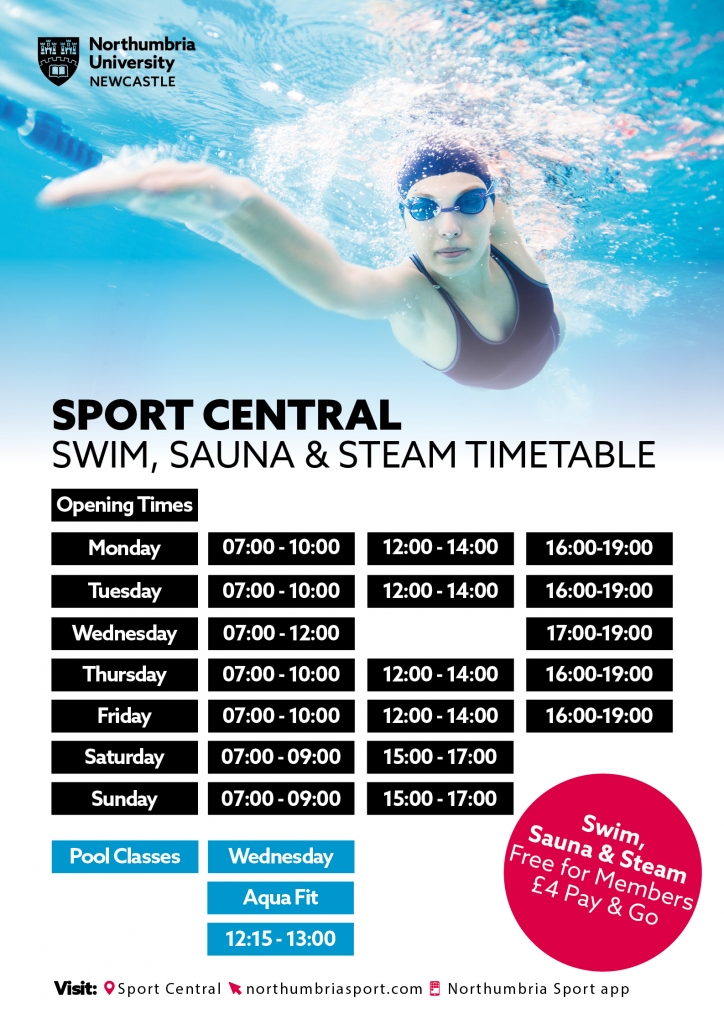 Cancelling a Membership
If you wish to cancel your membership please follow these steps:
3. On receipt of the form, we will then cancel you membership and monies will be refunded to the account used in the initial transaction within 28 days.