The 20th-26th February is Student Volunteering Week (SVW) and this year's theme is 'Participate, Collaborate, Celebrate.' Throughout the week Northumbria Sport will be showcasing the amazing work that our volunteers and interns do within Northumbria University and with our external partners. Take a look each day as we highlight a different area of the programme – gain an insight from volunteers about their experiences; get involved with the exciting events on offer this week; and help us celebrate their amazing achievements and see the impact that our volunteers and interns are making!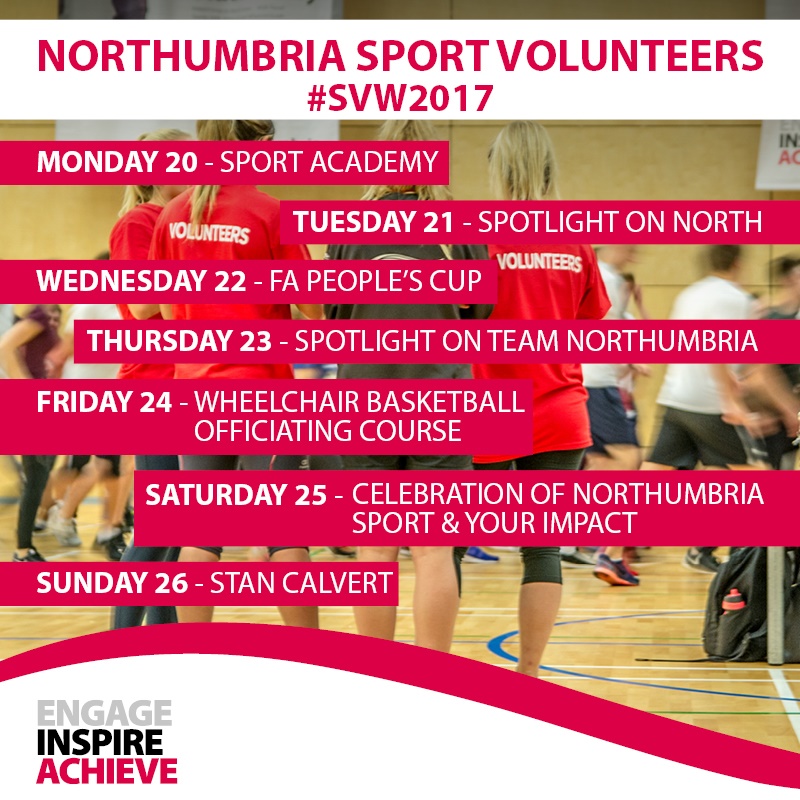 ---
MONDAY
Spotlight on: The Northumbria Sport Foundation and Sport Academy
The Northumbria Sport Foundation is our partner charity and it harnesses the enterprise and leadership skills of Northumbria University students, by enabling them to raise funds and deliver sport programmes for members of the community. Our team of interns and volunteers work really closely with full time members of the Northumbria Sport Foundation team to deliver programmes in the community like the successful boxing programme with Emtep and the West End Schools after school football and netball clubs.
The Northumbria University Sport Academy is Northumbria Sport's programme of sporting opportunities for under 18s and our volunteers and interns ensure children on our holiday activity camps have a great time trying different activities at Sport Central! Take a look at some pictures below from our Sport Academy camps!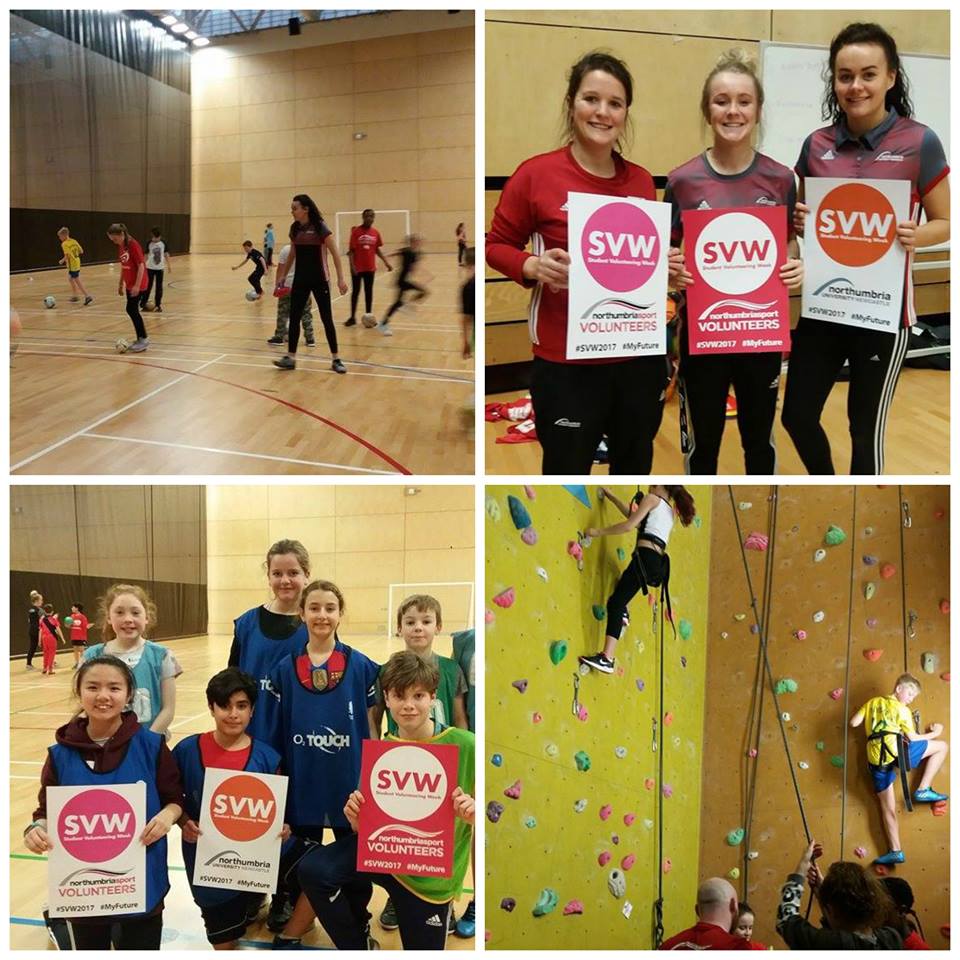 ---
TUESDAY
Spotlight on: NORTH
NORTH Clubs, Adventure and Leagues make up our participation programme that sees over 3000 students involved in it and it couldn't happen without the support of our fantastic volunteers and interns! From badminton to wheelchair basketball, netball to football and with many sports in between, our student led sessions ensure an incredible sport experience for Northumbria students on a weekly basis.
Take a look at below at some of the reasons our volunteers and interns are involved in the NORTH programme: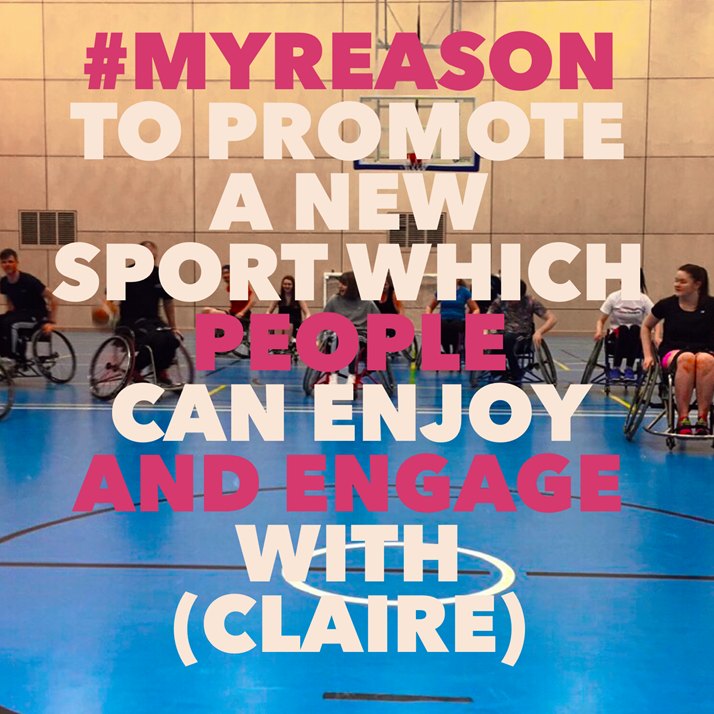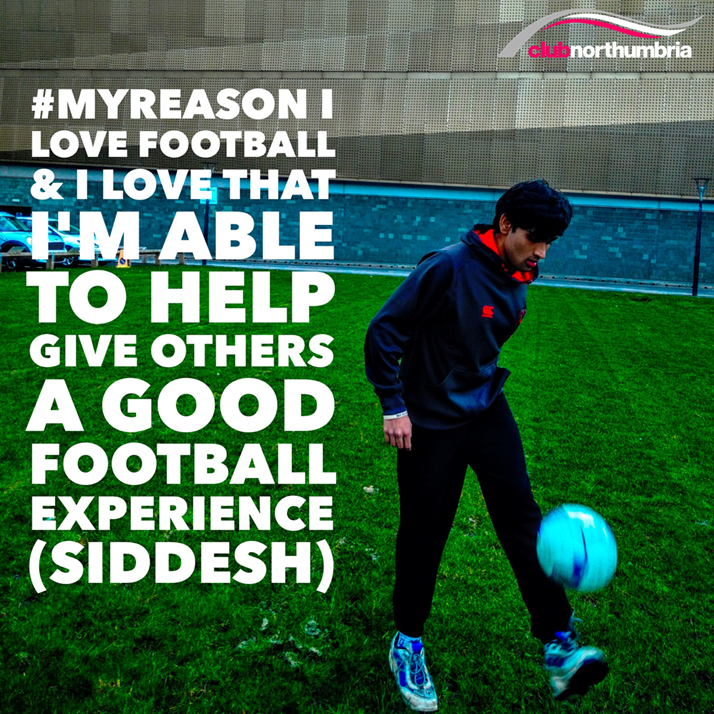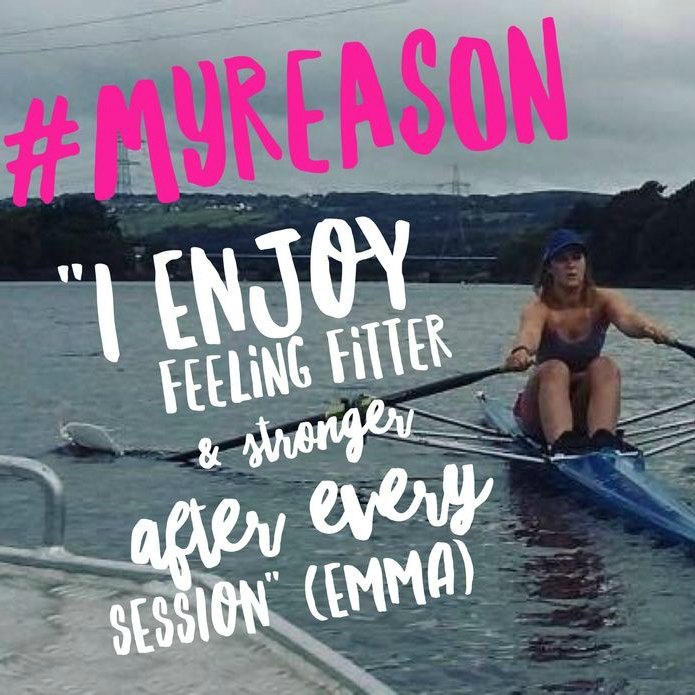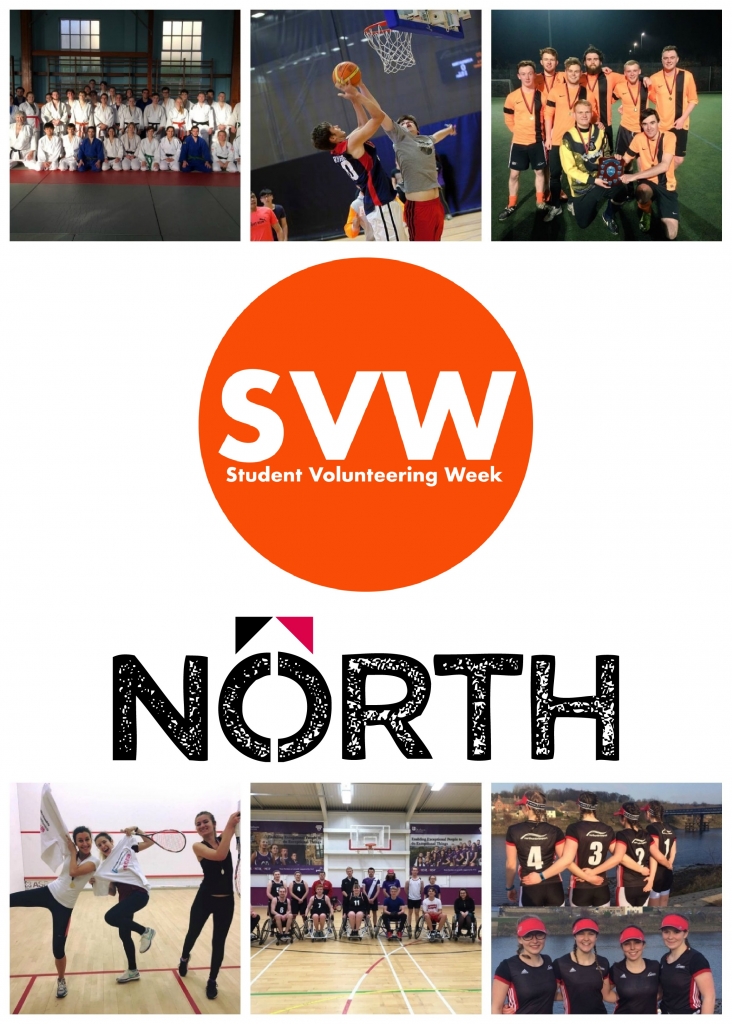 ---
WEDNESDAY
Spotlight on: The FA People's Cup
We're so excited that Northumbria University are hosting the FA People's Cup for the first time! Students can enter this free competition and progress to the regional and then national stages, culminating in the winners being awarded the FA People's Cup at Wembley! This is a fantastic event to showcase the different areas of Northumbria Sport interns and volunteers that come together to make events like these happen.
Come along to Coach Lane Sports Centre this Wednesday (22nd Feb) for the FA People's Cup to support the teams and volunteers where you will see our Event Volunteers ensuring the tournament is running smoothly; our Marketing and Media Interns and Volunteers reporting on results and fixtures throughout the day; our Football Volunteers and Referees playing an integral role in the competition; our Zambia Volunteers organising fun fundraising events and our North Vice Presidents overseeing the day! What a team effort!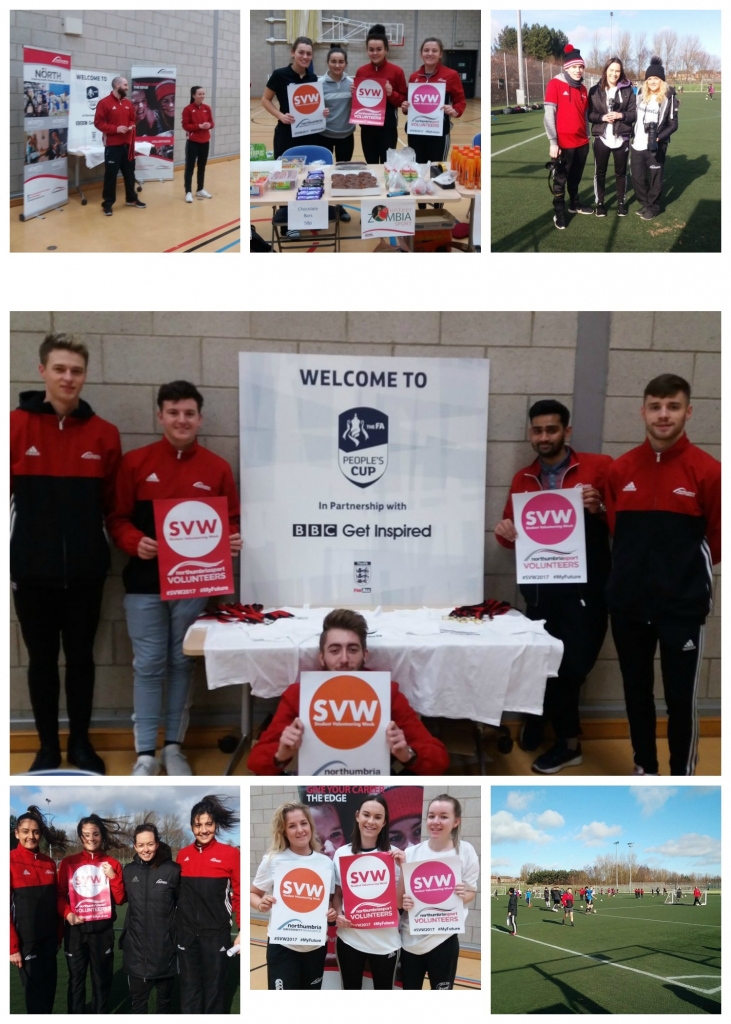 ---
THURSDAY
Spotlight On: Team Northumbria
Team Northumbria interns and volunteers work closely with full time Northumbria Sport professionals to provide support services for our performance athletes and teams in strength and conditioning, sport science, physiotherapy, nutrition and performance analysis. Over the past few years Team Northumbria have progressed significantly up the BUCS table, finishing an incredible 8th position last year, and they couldn't achieve this without the professional support services they receive from our interns and volunteers.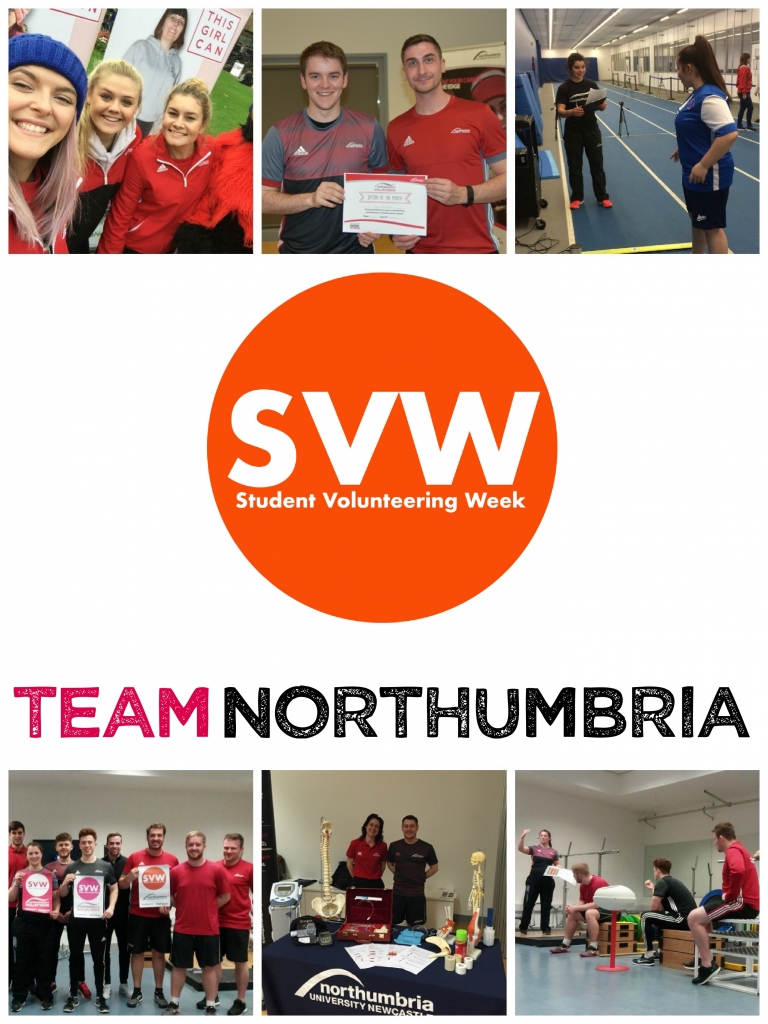 ---
FRIDAY
Spotlight On: Training and Development with Northumbria Sport
What better day to showcase student development than by hosting the British Wheelchair Basketball Officiating Course at Sport Central today - good luck to all students completing this!
We are really proud to offer our students training and development opportunities that enhance their employability skills and help them gain employment after university. 110 students have accessed training this year so far and we have awarded over £2000 in funding through the Leadership Bursary! This has enabled students to gain qualifications in football, strength & conditioning, performance analysis, powerlifting and more!
For training and development opportunities, please register with us at https://northumbriasport.com/volunteering