Here are just a few of our Northumbria Student Volunteer and Interns from the past couple of years. Read about their journey and how their involvement with the volunteer programme helped them gain employability within their chosen field.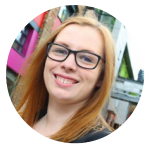 Rebecca Townend, 2015/16 Marketing & Events Intern
Marketing Co-ordinator at LyteSpark, Newcastle
The internship really helped me to get the role as I had such a lot of experience my manager said it really made me stand out. I'd encourage anyone to do the internship as it's having experience on your CV that really matters!
---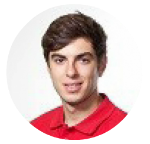 Paul Parker, 2014/15 Strength & Conditioning Intern
Sport Strength & Conditioning Coach, Northumbria University
I am now working in the Strength and Conditioning department as an employed coach and I am also the Lead Strength and Conditioning Coach for Sunderland Ladies, a job opportunity that presented itself through links I made whilst completing the Strength & Conditioning Internship at Northumbria.
---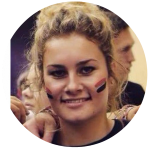 Emily Watkinson, Team Northumbria Vice President
Student Sport President, Northumbria University Sport
I would not have been given this role without the experiences and opportunities throughout my internship. All of the skills I gained were essential to give me the edge for applying for my new role and now have a job in something I absolutely love!
---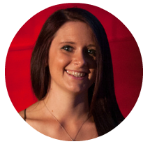 Becky Oldroyd, Higher Education Wheelchair Basketball Officer
PE & School Sport Officer, Newcastle PE & School Sport Service
Volunteering and having an internship at Northumbria has definitely developed a better pathway towards my career aspirations. I got [my current] job because I had a lot of experience in many different things, from helping at events, coaching in the community to setting up a wheelchair basketball club for students. I was up against people who were teacher qualified but i got the job because my employer saw that experience is worth more than just qualifications.
---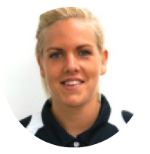 Hannah Marshall, Volunteer Vice President
Sports Coach, British International School of Kuala Lumpur
My experiences within Northumbria Sport, most particularly volunteering and eventually lead coaching the Northumbria Sports Academy have been hugely influential in gaining this role and I use the skills I learned throughout my time coaching at the academy everyday within my new role. My experiences coaching in Zambia in 2013 and 2014 inspired me to pursue a career working internationally and made me want to travel the world whilst coaching and working in sport, meeting new people and experiencing different cultures, which I am absolutely loving so far!
---
As you can see, volunteering mot only gives you amazing experiences while at Northumbria University, it also helps you stand out when it comes to getting employed in the future. We are always listening and looking for students to volunteer at one of our events. If you'd like an opportunity click the button below to see what we have coming up.