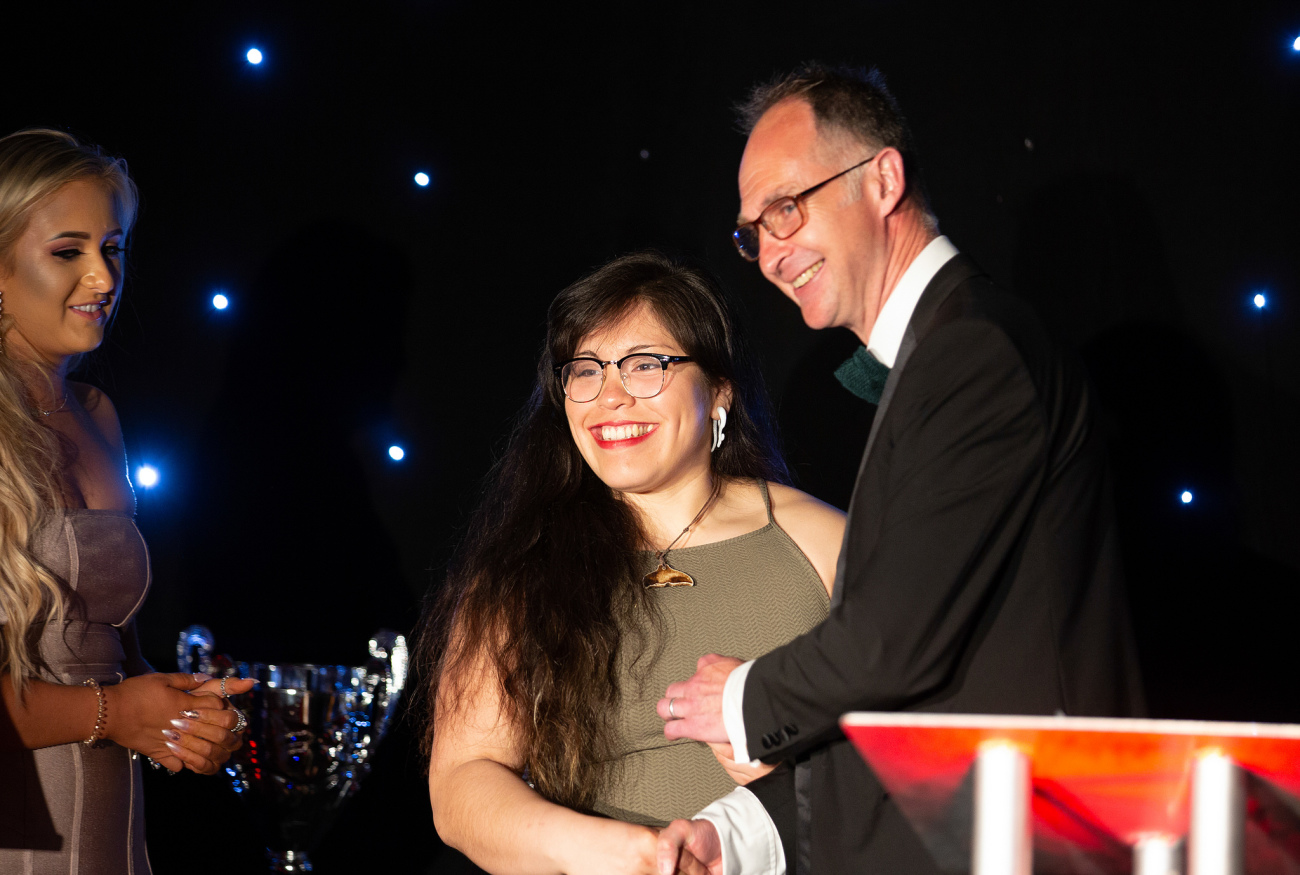 A Northumbria University student has raised the bar after smashing eight powerlifting records on the international stage.
Stephanie Carrillo-Chavez is the new world champion in the junior 84kg class after clinching a thrilling victory in Finland.
And the winner of the 2018 North Performance of the Year award at last month's Northumbria University Sports Ball fully justified the top prize after returning from Scandinavia with gold.
"It was a phenomenal display in Finland and everyone is extremely proud of Stephanie," said coach Matthew Gill.
"She fully deserved her call-up to the GB squad after a superb season and her win proved she was the perfect choice.
"It's great to see someone who has been a key part of the NORTH powerlifting squad go on to make an impact on the global stage."
Carrillo-Chavez benched 120kg at the World Classic Bench Press Championship in Vantaa to best the USA's Shelby Miles.
"Stephanie knew she could take the win as long as she matched Miles lift for lift," added Gill. "As long as the two of them were neck and neck the result would go down to bodyweight. And Stephanie was the lighter of the two athletes.
"In the end Miles went for an all or nothing lift of 120kg but failed to lift the weight. Stephanie succeeded and had more in the tank!"
Carrillo-Chavez claimed one Commonwealth record, three national bests and four divisional records with her all-conquering lift.
And Northumbria University's Director of Sport, Colin Stromsoy, added: "This is a phenomenal achievement.
"I know there were a few gasps from the audience when it was revealed just what Stephanie could do as she picked up her prize at the Sports Ball.
"She was a worthy winner that night and to follow it up with a big win in Finland just proves what a talent she is.
"It's fantastic to see the progress of an overseas student competing for – and studying at – Northumbria.
"We pride ourselves on supporting our student athletes as they look to realise their sporting dreams and academic ambitions.
"I'm looking forward to seeing just how far Stephanie can go in the future."