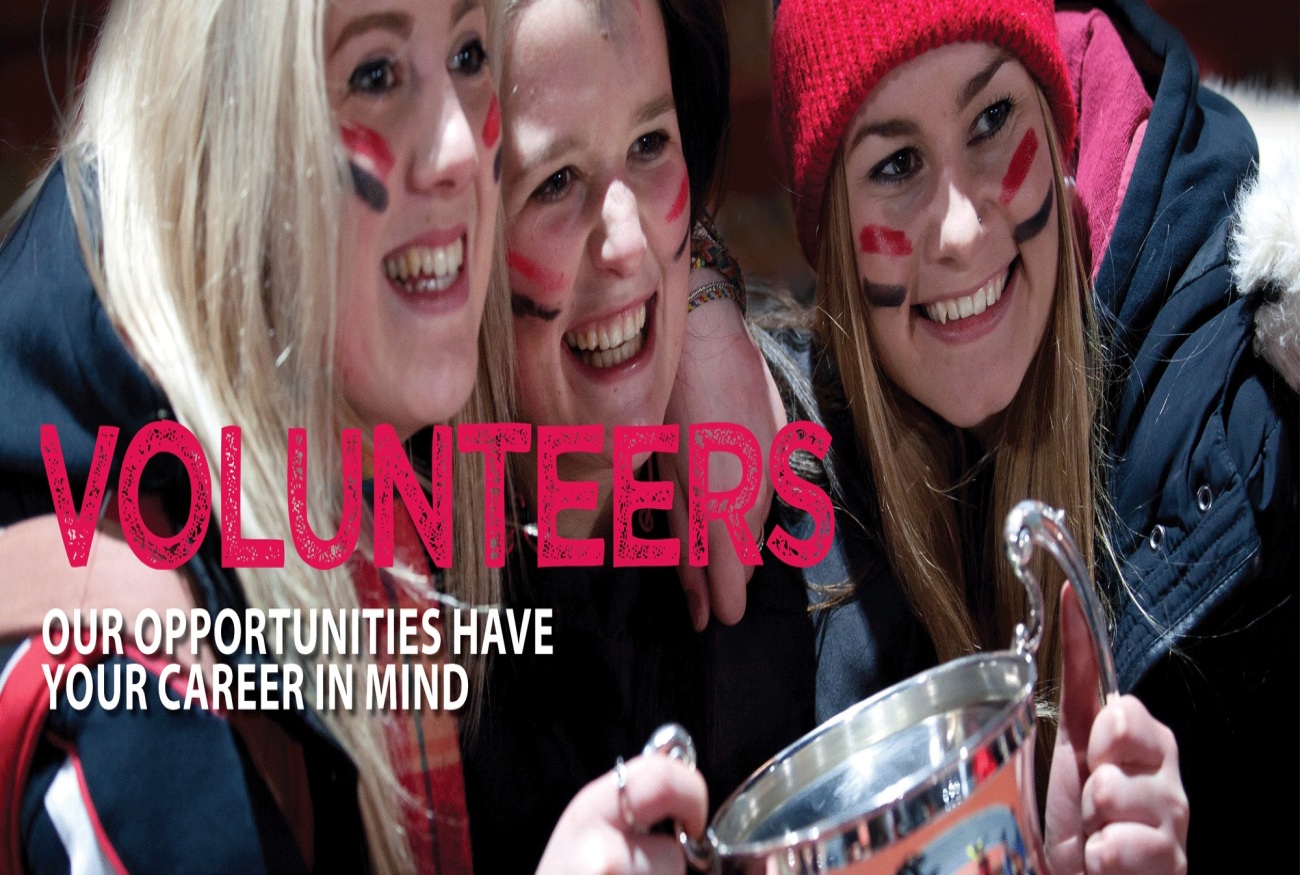 Three of the rising stars of Northumbria Sport's award-winning Volunteer Programme are urging fellow students to apply NOW for the latest raft of roles.
Patrick Dalacker, Matthias Kuhling and Benedict Esser joined Northumbria University last September as Erasmus students.
And within weeks the German trio had applied for roles as volunteers on the Northumbria Sport Media Team.
Four months down the line and all three have become immersed in sporting life at their adopted university and have become key players within the ever-expanding Volunteer Programme.
The deadline for applications for new positions - including coaching opportunities with local schools, match night roles with Northumbria's Netball Superleague squad and the chance to work with the RFU, Tyne Met College and the Newcastle United Foundation - is Sunday September 21.
And Dalacker is keen to see more students take the plunge.
"My experience of the Northumbria Sport Volunteer programme is positive throughout," said Dalacker. "As a sports fan, it is awesome to get insights behind the scenes and hear what coaches and captains have to say about their team right after a match.
"By covering different disciplines, I got to know new sports and discovered exciting aspects about more uncommon sports. Also, coaches do their best to make life easy for you as a volunteer."
Fellow student Kuhling added: "For me personally, the Northumbria Sport Volunteer programme is a great opportunity to meet many new people across a variety of different sports. I believe it also helps me to improve both my spoken and written English in certain situations that will be helpful in my career. Additionally, it's a chance for me to gain some insight into journalistic work, for example practicing interview situations or learning about the different types of articles."
And Esser echoed the opinion of his classmates. "In my opinion the Northumbria Sport Volunteer Programme represents an excellent opportunity to develop personally and gain valuable experiences," he said.
"Working for the Media Team is an exciting challenge, especially for me as a foreign student, and even if it takes time to write satisfying articles there is no doubt that the effort is worth it."
Sarah Stephenson, Sport Services assistant (Student & Staff Development) said: "Patrick, Matthias and Benedict are a brilliant example of how the Volunteer Programme works for students across the board.
"The new roles offer more exciting opportunities to gain invaluable experience working within sport and I'd encourage as many people as possible to consider applying before Sunday's deadline."
Click here for more information and to apply http://volunteernorthumbriasport.co.uk/vk/volunteers/my_opportunities_events.htm?event=749
The full list of roles is as follows:
Newcastle United Foundation Community Volunteer
Tyne Met NESA Basketball S&C Volunteer
Tyne Met Performance Analysis Volunteer
NORTH Netball Volunteer
Netball Superleague Events Volunteer
England RFU National Club Finder Volunteer
Northumbria Sport Climbing Instructor (paid)
Dame Allan's Cricket Volunteer
Dame Allan's Tennis Volunteer
Dame Allan's Athletics Volunteer