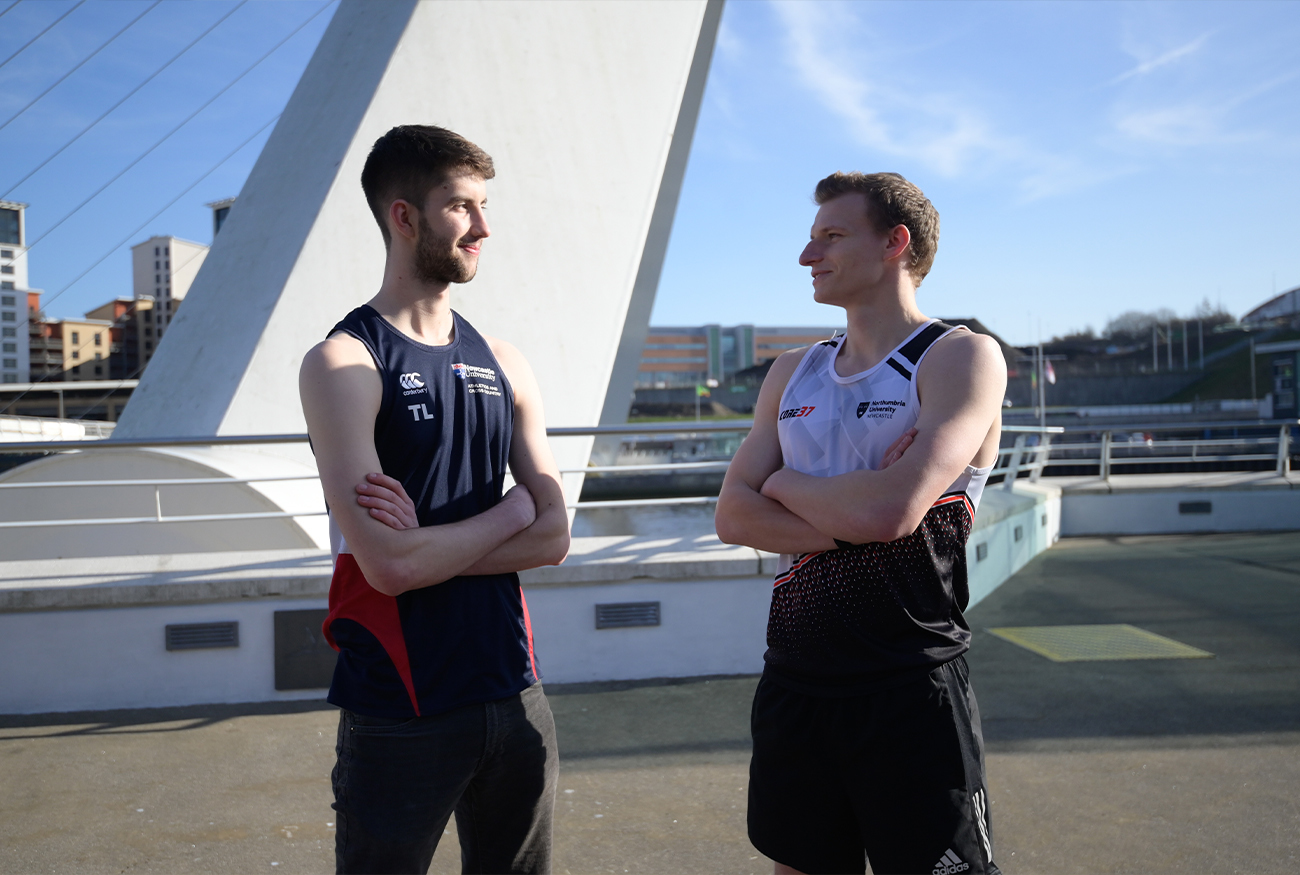 Teams from both universities will be hitting the Monkton athletics track to get this momentous competition underway. This matchup features a wide variety of events across the afternoon, including track events from the 100m to the 5k and field events from the shot put to the long jump. Northumbria have a strong contingent across the track disciplines, but with notable absences from the field events it will be a close matchup between the two teams.
The all-important decider will come at the end of the day with the infamous battle of the relays, in which both teams will no doubt 'leave it all on the track' to secure the overall win.
Who will be declared the victor?
Athletics Running Order
| | | |
| --- | --- | --- |
| 5000 | 13:00 | Triple Jump |
| 100H | 13:45 | Shot Put |
| 110H | 13:50 | |
| 400 | 14:00 | |
| 1500 | 14:10 | |
| 200 | 14:30 | Long Jump |
| 800 | 14:40 | |
| 100 | 15:00 | High Jump |
| DMR | 15:30 | |
| 4X400 | 16:00 | |
| 4X100 | 16:15 | |