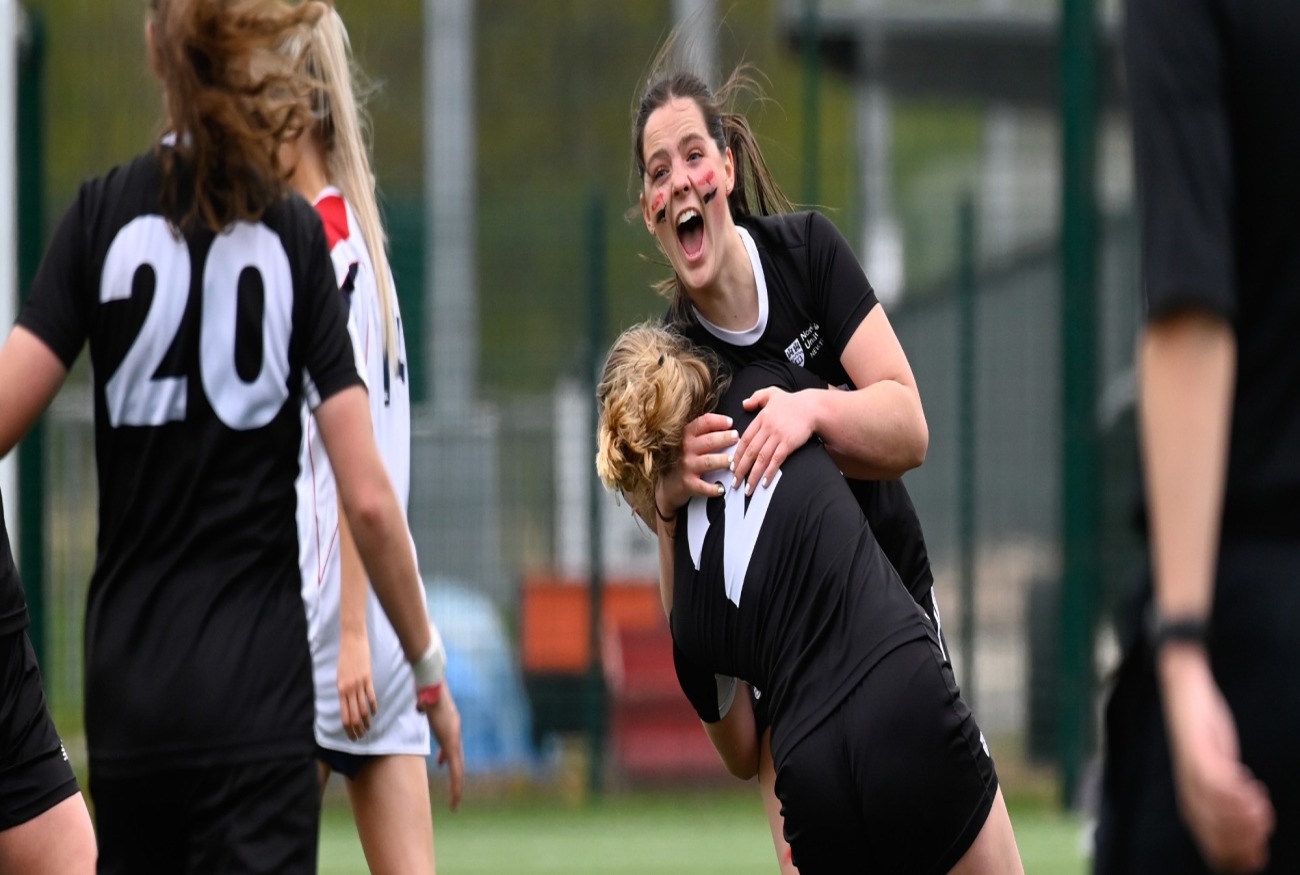 Varsity, the annual sporting competition between Northumbria and Newcastle returns for 2023.
Friday 24 March is the chosen date and Northumbria will host the finale which will include Men's Futsal 1's, Women's Netball 1's and Men's Volleyball 1's at Sport Central at 7pm! All fixtures regardless of location are free to attend and you can find a list here.
We will also be hosting a Varsity Fanzone in The Quad (outside the SU) from 15:00 – 19:00 where there'll be freebies, food, drinks, face paint, games, challenges and lots more. Come down and get involved!
In the run up to Varsity, we will be selling Varsity t-shirts. There'll be a limited number available to purchase from Sport Central from 17 March. Watch this space!!
To find out everything you need to know about Varsity, visit the dedicated webpage.
Let's go Northumbria!