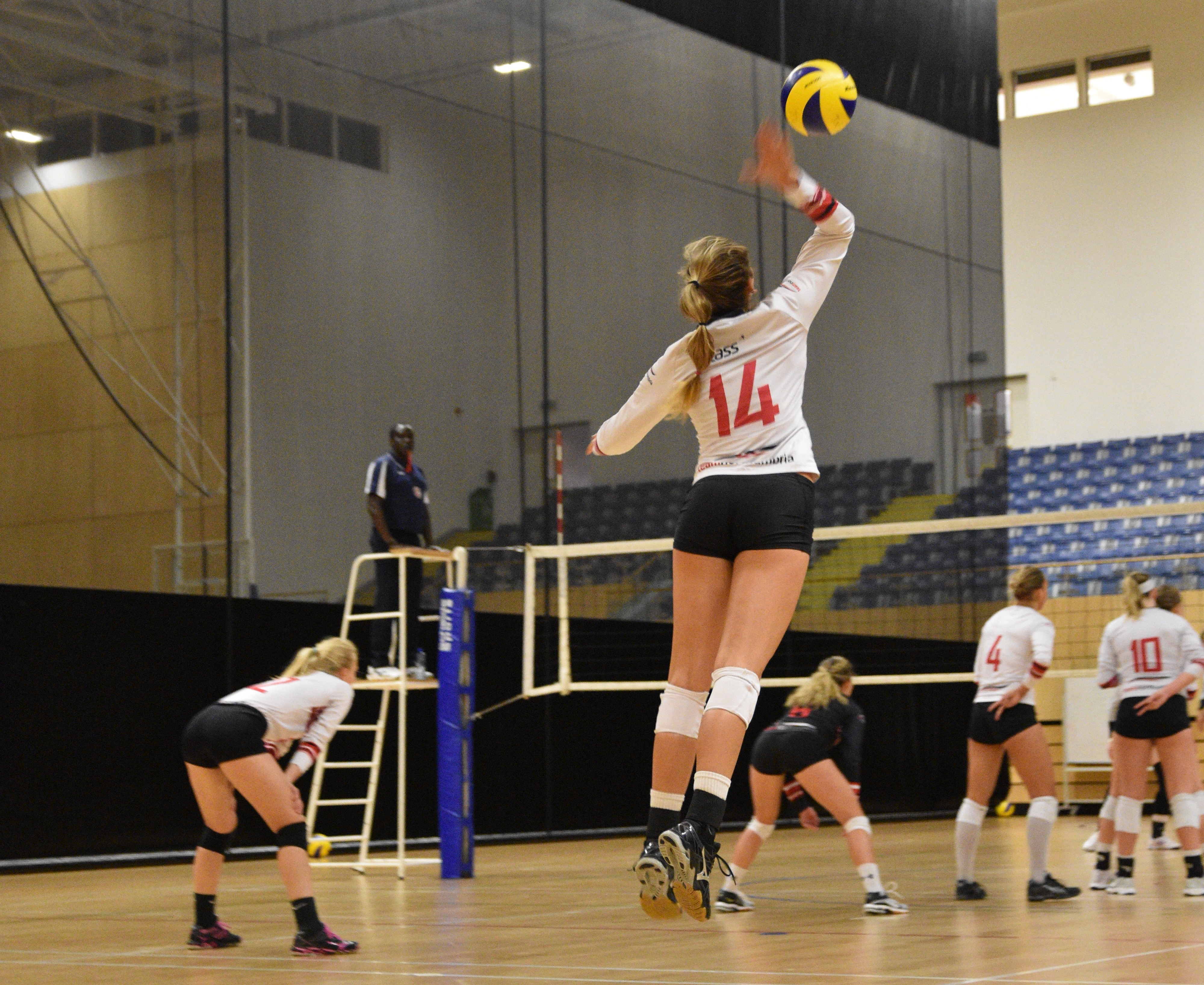 Team Northumbria women's volleyball are on a mission to find a way past world class Chinese outfit Tianjin this week as they complete their pre-season programme in style.
The two teams lock horns for the second time at Sport Central tonight (6pm start) as an eagerly anticipated four-match exhibition series gathers pace.
And TN are relishing another crack at their talented opponents despite losing Saturday's opening friendly 5-0.
Sarah Blomgren said: "We were expecting a lot of competition from the Chinese national team - they've got players who had just come back from the Rio Olympics.
"I think the attitude that we came in with was 'this is an awesome opportunity to play people with international experience so let's make the most of it'.
"We had a really good mentality about it and we fully expected them to crush us.
"We surprised ourselves with how well we responded and worked as a team. And we just want to move up from here and get better."
After five fast-paced, tense and motivating sets the gulf in class was obvious.
But TN volleyball coach David Goodchild added: "This is an international team with five national team players in it and a girl who just came back from the Olympics.
"We knew this was going to be tough. We had a meeting before about our expectations and how we plan to improve over the next four days.
"It's crucial for us as this is our pre-season and this is the best way for the team to learn by playing strong players.
"They put us under pressure from the service line and we got off to a shaky start but once we settled in, we started to score.
"We varied our offence and swing into the right zones and that was really impressive. I was really pleased with our serve pressure. For our first competitive game of the year, I'm happy with the way we played."
Looking ahead to the rest of the week he added: "We've now got to play them Monday, Tuesday and Wednesday, so from that point of view, we'll watch the video and put another plan in place and slowly try to get better and hopefully take a couple of sets off them in the next few matches.
"We could play them in 100 sets and only get one or two. They're world class Olympians and we're learning from them."
TN volleyball will play Tianjin again in Sport Central tonight, Tuesday (3.30pm) and Wednesday (4pm).