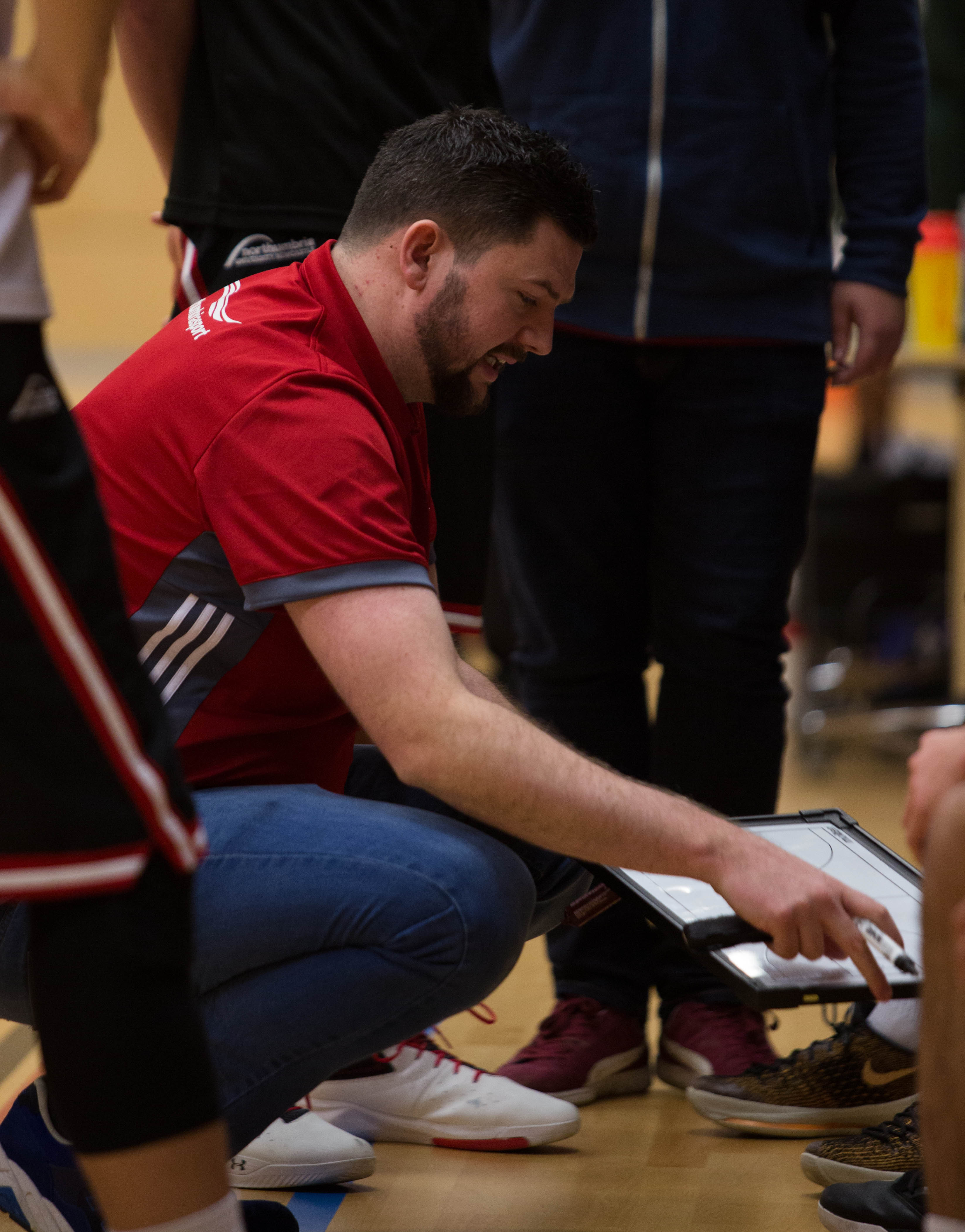 Marc Steutel sees Sunday's EBL National Cup final as the perfect opportunity for Team Northumbria to get a monkey off their back.
And the adopted Geordie hopes a showpiece appearance in one of English basketball's biggest games will inspire the next generation of North East talent.
Division One leaders TN tackle playoff chasing Team Solent from 3.30pm in front of what is expected to be a capacity crowd at the Worcester Arena.
And after parent club Newcastle Eagles swooped to claim a 25th piece of silverware in the BBL Cup final last weekend Steutel said: "We want to play our part.
"To be honest we have a bit of a chip on our shoulder where trophies are concerned.
"We've made four or five semi-finals in the last few seasons and every time we've fallen short.
"At the same time the Eagles win trophies every year and last season Chris [Bunten] did a great job leading TN women to WBBL playoff success in London.
"We're the odd ones out. And when I first got together with the players at the start of the season they made it clear they were in it to win this season.
"They told me they wanted to target silverware and play their own part in developing basketball and raising the sport's profile in the North East.
"We love to see our friends and colleagues within the Eagles organisation picking up cups right, left and centre. However, we want to join the party."
TN overcame fierce rivals Derby Trailblazers in the semi-finals to book their place in this weekend's final.
And they warmed up for their clash against Solent with a Division One victory against the Southampton club earlier this month.
Silverware is very much within Steutel's sights but he revealed a wider ambition heading into one of the biggest matches of his coaching career.
"There is one other thing that really frustrates me and keeps nagging away at the back of my mind," he added.
"I might be a Scouser but I've married a girl from the North East and I've made this part of the world my home.
"I'm fully invested in promoting the region, the city of Newcastle, Northumbria University and the work that the Eagles do in the community.
"Because of that what I'd really love to see is a homegrown player coming through and making his mark for TN men.
"That's the dream. I look at my roster and there are plenty of talented guys who've come through the Northumbria programme and done the university proud.
"That's hugely important of course.
"However, right now we don't have a local lad on court competing for minutes and flying the flag for this area.
"If a young kid from the North East sees that TN are in a cup final and there's a club on their doorstep playing at a high level - a club with the ultimate aim of developing players for the Eagles - it might just inspire them to work a bit harder.
"It might just be what we need to unearth a local hero. And I think that's what our basketball programme really needs right now."
Northumbria University have organised a supporters coach to travel down to Worcester on Sunday and Director of Sport Colin Stromsoy added: "Marc has done a phenomenal job already this season but making a final is the icing on the cake.
"We are immensely proud of our basketball programme and the strong relationship that we have with Newcastle Eagles.
"Everyone is right behind Marc and the guys this weekend and we wish them all the very best."
Basketball England will broadcast the final via a live stream. Check www.basketballengland.co.uk for details