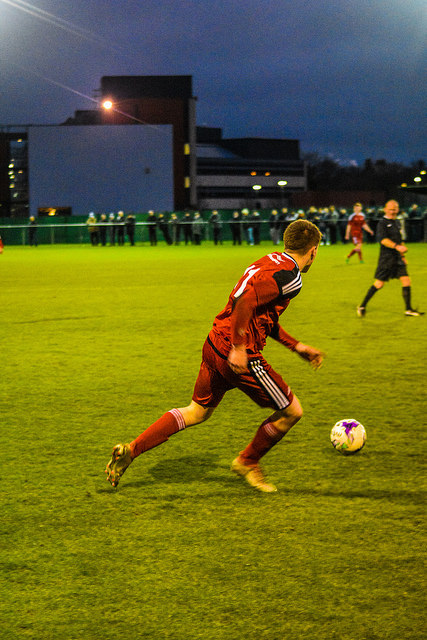 Colin Stromsoy pointed to a 'catastrophic' defensive display as Team Northumbria crashed out of the Ernest Armstrong Memorial Cup.
Division Two title rivals Stockton rolled up to Coach Lane with a second string starting XI and headed back down the A19 with a fully deserved 4-1 win.
And Stromsoy admitted a lacklustre loss represented one of the lowest points of his managerial career.
"It was a catastrophic defensive performance," he fumed. "You'd never believe that we had the tightest defence in the league.
"Stockton were first to every ball. Every chance they've had they've scored.
"By contrast whenever we've gone forward we haven't even been able to hit the target. In the first half we've cleared the nets. In the second half we've cleared the nets.
"We never got close. We couldn't even keep the ball within the boundary of the pitch."
TN took the lead thanks to a rare moment of brilliance from the busy Ben Dibb-Fuller.
But it was downhill from there for the sorry hosts as Stockton drew level before half-time and went on to dominate the second half.
"Losing games happens but losing games like that - it's not acceptable," added Stromsoy. "Not for us. It was terrible.
"The truth is that was Stockton's second string and they still won easily.
"Of course I'll be looking for a reaction next week. I hope I'll get it."