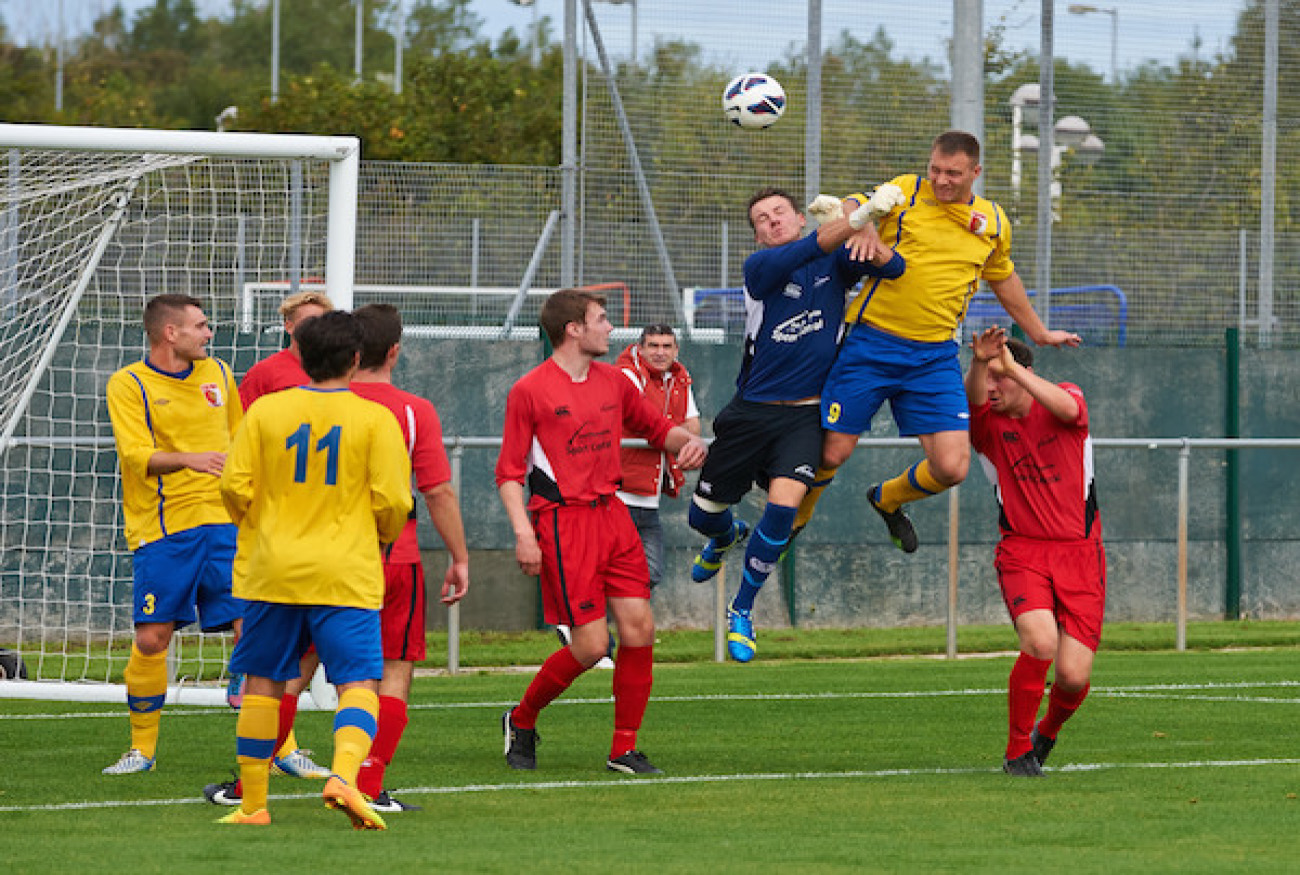 Team Northumbria's second half equaliser was not enough to rescue a point in the 2-1 defeat at home to Stockton Town, ending the university side's title bid.
Despite Max Cragg's controversial opener, the result went the way of the better team according to TN coach Colin Stromsoy.
"The first half was a poor performance," he said. "We didn't deserve to be anything other than down.
"We weren't good enough, Stockton deservedly won the game.
"We've played them three times, they've beaten us three times - that's why they've finished top, that's six points against us in the league."
At half-time, however, the game was still very much in the balance. TN looked a rejuvenated side after the break with substitute Andrei-Vasile Ardelean's smart finish bringing the two sides level.
"We went three at the back and we started brightly," He added. "The second half was far better, we looked like we really wanted to get something from the game.
"The combinations were good and Andrei-Vasile made it one all."
With TN needing a win to draw level at the top - and Stockton only three points from a guaranteed first-place finish - few expected the spoils to be shared.
On the 77th minute, Adam Nicholson's looping header beat Steven Mundy in the home goal to give Stockton the lead.
In the final 15 minutes TN looked to break through Mundy's long kicks but a resilient Stockton back line turned away each effort as they homed in on a trophy-winning close to their inaugural season in the Northern League.
"We didn't deserve to win," Stromsoy added. "Stockton did and they deserved to win the league.
"And very well done to them because they've been the most consistent - I've got no complaints.
"They're a quality outfit and they are a credit to the Northern League."
In a game that could have taken the title to the league's final fixtures next weekend, Stromsoy was honest of his team's disappointment but insists TN have had a great season.
"It's a real delicate one because I'm speaking on the day we've lost two in a row at home," he added.
"But in time we'll look back and think it was a good season - we mustn't forget that.
"Overall, I'm incredibly proud of all the players and staff because it's been a monumental effort.
"But we're going to be in the first division so we'll have to improve - a lot of the planning for next year is already going ahead."