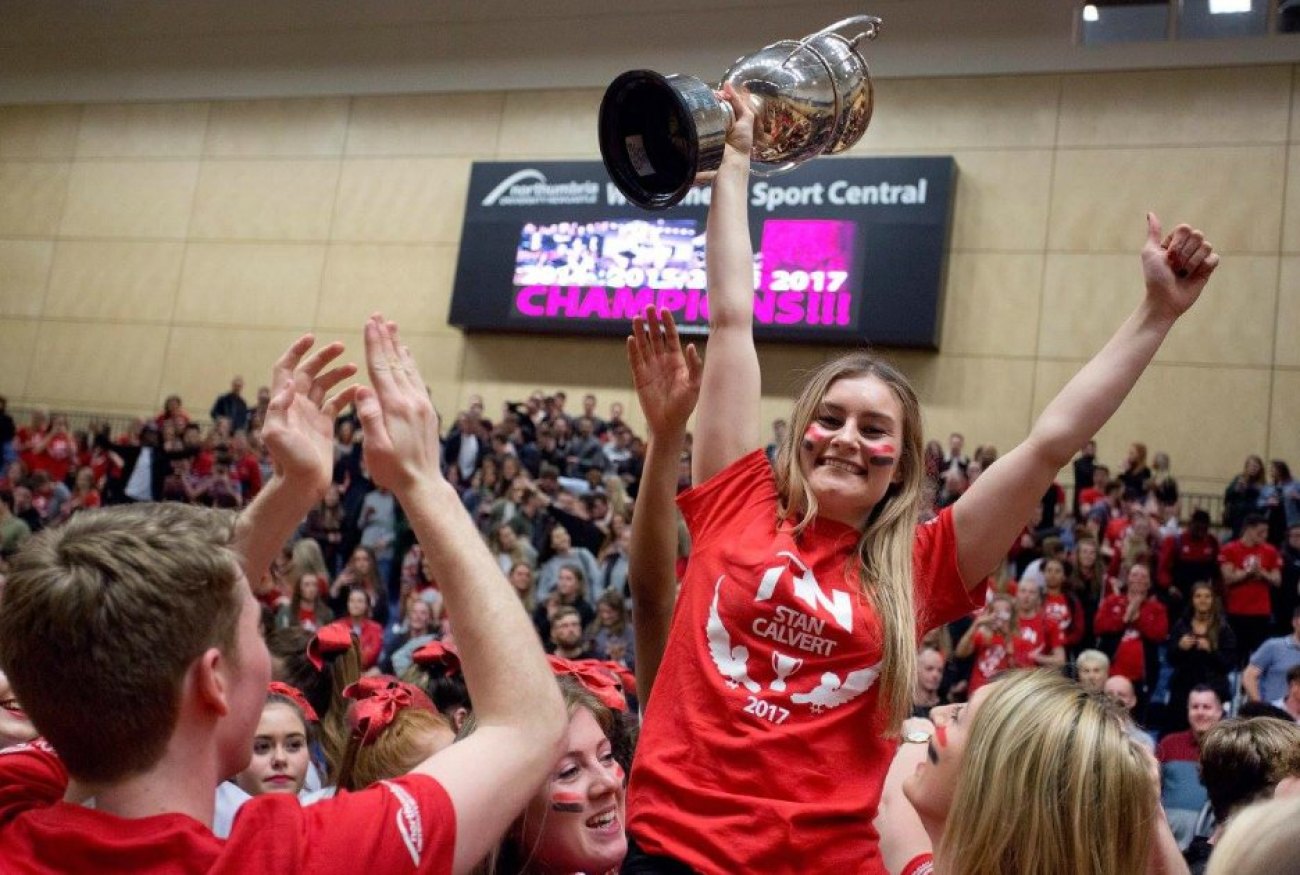 Team Northumbria W1 Rugby Union claimed two vital points in this year's Stan Calvert Cup battle as they defeated their intercity rivals Newcastle University 58-0 in emphatic fashion.
Under the uncharacteristically sunny skies of Bullocksteads, TN head coach Ralph Appleby's side were dominant from start to finish as they crossed the whitewash 10 times in an absolutely scintillating display of attacking rugby.
And a beaming Skye Jackson couldn't contain her joy once the full-time whistle was blown.
"There is a big rivalry between Newcastle and Northumbria," said the lock forward.
"We've over the moon that we put out such a good performance today.
"I'm so proud of all the girls.
"Everyone put in a really big shift especially in the second half – so we're really happy with our performance!"
Jackson's words were echoed by TN's England international Jo Brown.
"It was an epic performance," said Brown.
"The last three years I've been involved here at Bullocksteads it's been a tough game.
"Newcastle play like a different team when it comes to Stan Calvert as we saw in the first half which was a tight affair.
"They get really aggressive but our girls were really up for it today.
"I think by the end we'd made Newcastle feel really sore.
"We made sure to hit them where they were weak and I think we really made them pay for it.
"We hit them upfront, sucked them in and then took it out wide where we've got some absolute flyers who have a lot of gas.
"I think that really helped us to win the game today – so we're all just delighted we got the win in a game that means so much!"