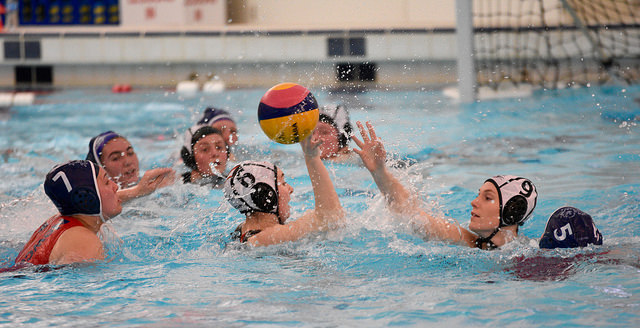 The final Sunday of the 2017 Stan Calvert Cup sees Sport Central host Waterpolo action with three fixtures throughout the day.
Northumbria's women's water polo captain is preparing for a tough Newcastle side in what promises to be one of the fiercest derby clashes.
"In our BUCS league we play Newcastle's second team, but for the Stan Calvert we're playing the first team," said TN captain Sarah Sanderson.
"We lost to the second team last time out but we've got a few new players that we've not played in BUCS matches yet, so Newcastle won't know what to expect."
The majority of Northumbria's team is made of up first years, including Sanderson, but what they lack in experience they make up for in skill. For the skipper it's about Northumbria staying consistent throughout each quarter.
"The first years are coming along but in our BUCS matches we tend to lead all the way through until the end of the third quarter," she added.
"We've lost quite a few matches by the odd goal in the last quarter.
"We've got one girl who's come back after a semester abroad - she's a really good player and a surprise package. Also a girl that I used to play with when I was younger is joining us.
"Hopefully those extra bodies at the end of the match will help us push through.
"I used to represent Great Britain and the Newcastle coach was one of my GB coaches. So it's a bit on an advantage because I know roughly how he plays."
This added experience - and Sarah's inside knowledge - may be what it takes to steal the win on the day.
But the TN captain knows that the atmosphere inside Sport Central will also play a huge part.
"With the poolside being so small it's the crowd that makes the difference," she added. "People won't want to swim slowly when half of the Uni and your friends are cheering you on."