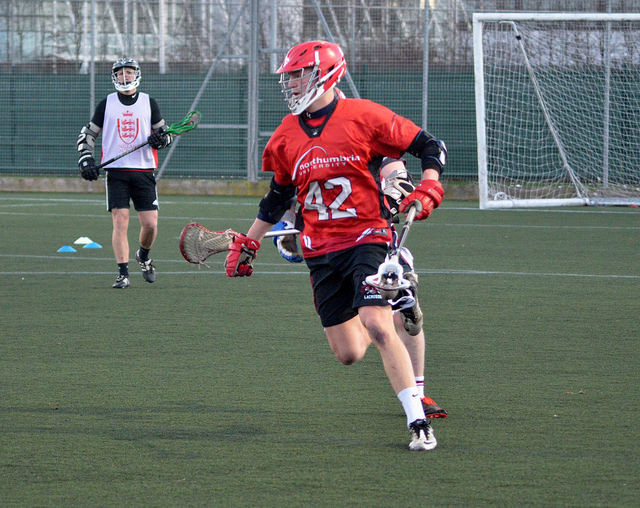 Heading into his second year of Stan Calvert competition, M1 Lacrosse captain Charlie Edwards is predicting a close encounter with their city rivals.
With Northumbria on a three-year winning streak, the team will be looking to continue that success come the fixture on February 26.
"This year's game will go right down to the wire," said Edwards.
"We have each beaten each other once this season and the result could go either way, although with the team we have and the passion that is instilled in our players, I am confident we can come away with a win."
As the skipper at the heart of the side's defence, Edwards has a big part to play in ensuring his side comes out on top.
And he is looking to make the most of the strong ties with his team-mates - heaping praise on their desire to win.
"Being a defender, my job is to run the defence and motivate the team throughout the game to get the best results we can," he said.
"My team-mates are my main influence looking toward the fixture. We all hustle in training and everyone on the team deserves to experience a Stan Calvert victory - rewarding everyone's hard work and dedication.
Edwards also recalls his first taste of Stan Calvert victory and how winning is more than just simple bragging rights over a rival university.
"Stan Calvert last year was my first year, where we beat Newcastle comfortably in a passionate game, meaning we defeated them in every game we played them in that season," he added.
"My fondest memory of Stan Calvert was in my first year where we beat Newcastle for the third and final time that season, spraying Champagne on each other in our celebratory huddle.
"Stan Calvert to me means pride, proving we are the best team in the city whilst also being the best University in the city. That's what we're aiming for again this year."