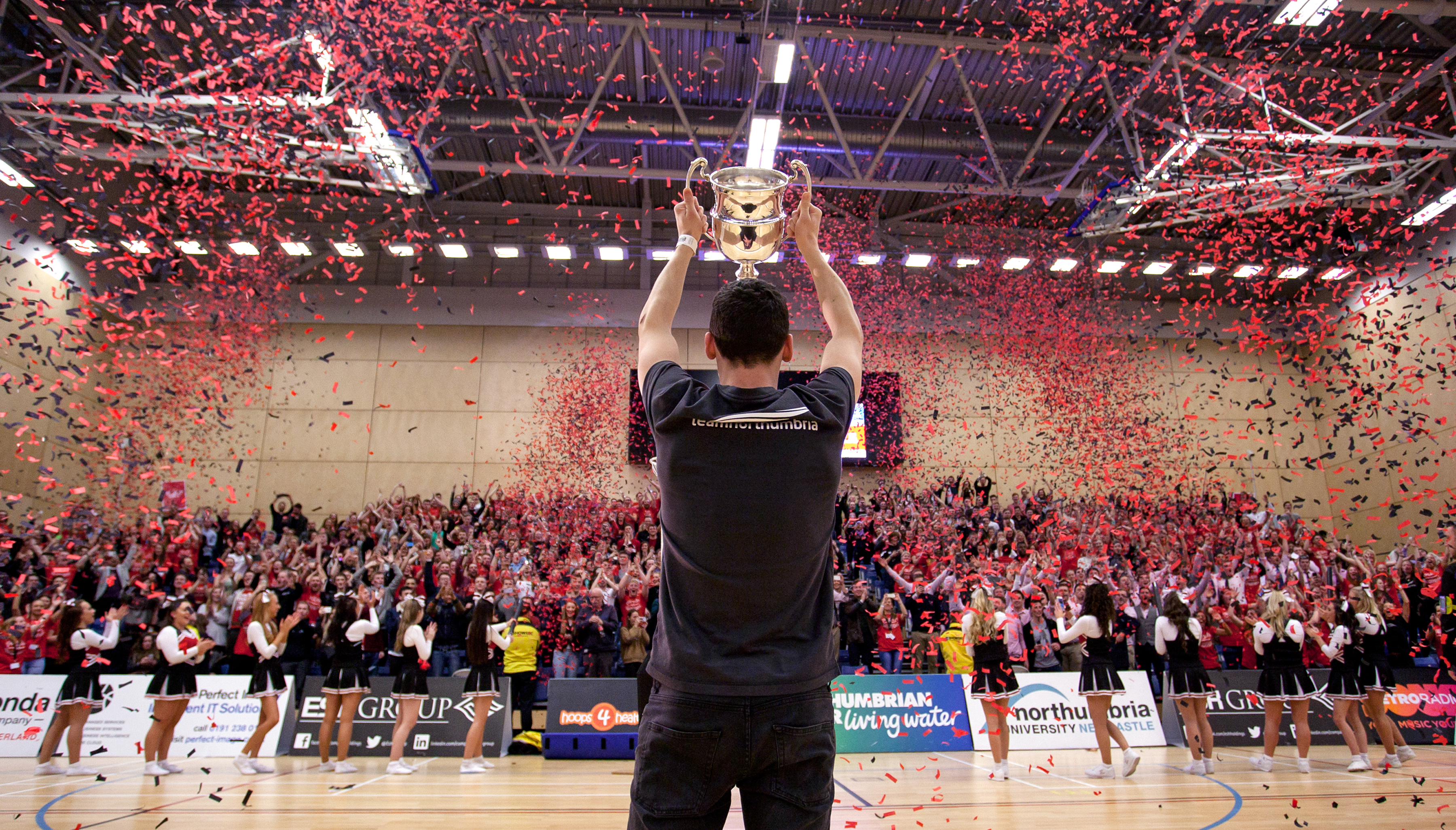 A derby double header at Coach Lane saw Northumbria University's M1 and M2 football take on Newcastle in the Stan Calvert Cup.
The teams couldn't be separated at first with the M2 game ending 1-1 after a 25-yard strike from Oli Simpson brought Northumbria back on terms, securing the point.
However, two goals from Gerard Richardson meant that the hosts took the M1 win.
"It was a good solid 2-0 win," said TN coach Derek Forrest.
"The first goal came from a long deep cross - it ricocheted and hit Liam McNamara and he kept it alive so that Gerrard could hit an unstoppable volley.
"It was a fantastic and convincing first half. We looked the better side: stronger, in good shape and really polished. So at half-time I was delighted to be 1-0 up.
"We knew they'd come out the second half and really have a go. They beat us last year so they were coming for the 'scalp'.
"The first 15 minutes of the second half was quite scrappy. They kicked into gear but we responded with some good defending and a goal on the counter attack.
"It was a massive goal. To go 2-0 up took the pressure off and it gave us the cushion we needed to see out the game defending as a unit.
"I've got to mention Dom Kolb - I was delighted with a clean sheet after some great saves from him."
Coach Forrest was quick to give praise to Newcastle after such a competitive match.
"I'd like to give real credit to Newcastle who came and gave us a real game of intensity, skill and physicality," he added.
"We've ended up with three points for the Stan Calvert Cup. We would have loved four but it's a credit to our lads who ended the day unbeaten."