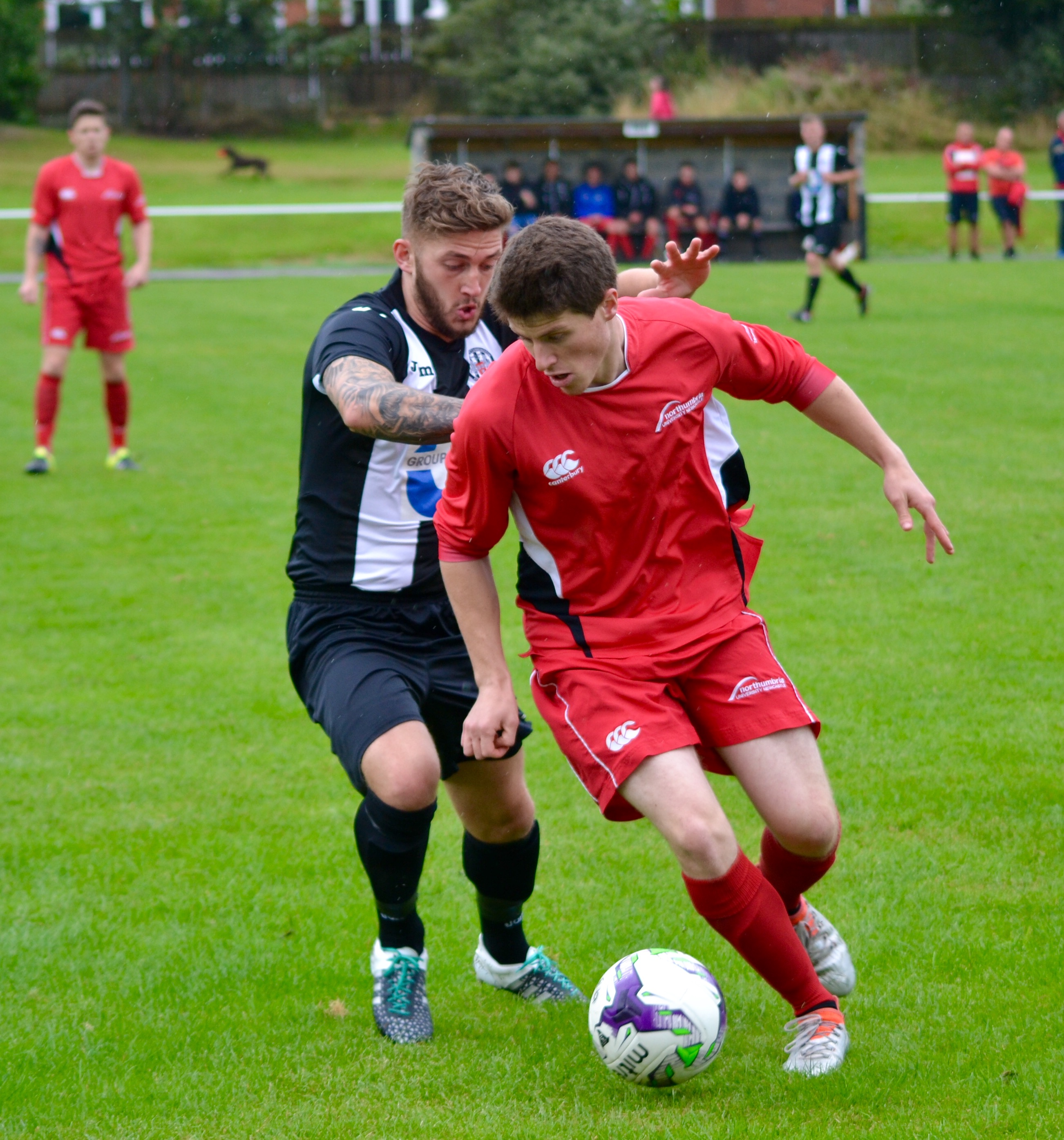 A rotated Team Northumbria squad battled back to claim a 3-3 draw at Blyth Town after finding themselves two goals down inside the first 25 minutes.
TN coach Colin Stromsoy was impressed with his side's response after an early error gifted Malcolm Morien the first goal of the game.
"We started calamitously," Stromsoy said. "Robbie Spence headed back and it was latched onto by Blyth.
"Then Nick Green and Daniel Taggart were badly injured badly and we've had to make early substitutions.
"When you've got two injuries within 25 minutes and you're two goals down, you'll take anything out of a game.
"I can't say we deserved to win but you can bet your life we deserved to get something out of it.
"The performance, in terms of the team's intensity and determination, was excellent. That includes denying the opposition space and limiting their quality in front of goal.
"We had an average age of 19 and the lads were absolutely fantastic. Our team defence and structure has been so good and it's got us results.
"After the two early goals, they were a transformed team. They absolutely deserved that draw."
TN's coach was also impressed with individual performances and has plenty to think about before this weekend's team selection at Whickham.
"Ross McKeown is a leader of men," he added. "He's turning into an absolutely superb centre back. And he was partnered with Adam Chrostowski, who got a goal and had a fantastic game at the back.
"In the final third, Ben Dibb-Fuller's play was at the highest quality - it was top drawer."
Stromsoy also gave mention to Spence whose early error led to Morien's second minute strike.
"I'm delighted with Robbie - he was brilliant after his error. He was concentrated and focused and he's got us our third of the night."
Stromsoy knows where his side will improve.
"We need to work on our transitions and turnovers as they aren't good enough, he added. "We've got to be better and we will be.
"The quality needs to be there from the first whistle but if we show the same level of intensity as we did at Blyth then we'll put on a good performance."
Last night's draw may prove a vital point for TN with the top of the table tightening towards the business end of the campaign.
TN travel to Whickham on Saturday.