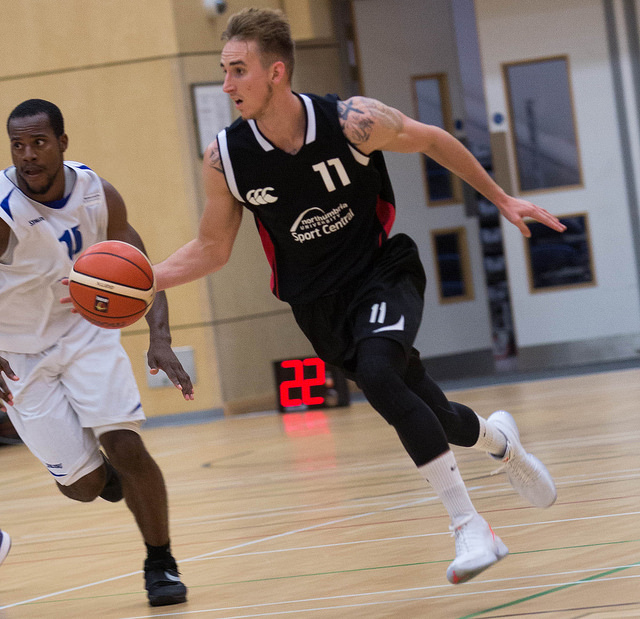 Jack Preston has moved to reassure Team Northumbria fans that a two-month stint on the road won't faze the Division One leaders.
The versatile forward saw the National Cup holders return to winning ways against Lancashire Spinners in front of a boisterous Sport Central crowd.
However, TN won't return to Tyneside until March 26 with an energy-sapping run of EIGHT successive away games looming large.
"We knew the situation with the way the fixtures stacked up and we're prepared for it," said Preston. "That was why it was so important to get the points on the board before Christmas.
"We accept it's going to be a tough but it's not as if we haven't worked towards this all season.
"It's simply another challenge that we must overcome if we're going to finish the season on top of the table."
The hard work starts this weekend with a mammoth trip to Worthing followed by a stop-off in Leicester on the way back to the North East.
And the double header comes hot on the heels of defeat on the club's last road trip after an overtime choker at London Lituanica.
"Perhaps there was a bit of a hangover from the Cup final win at Lituanica last month and maybe there still is," added Preston. "The scoreline against Lancashire looks comfortable but I still don't think we played anywhere near as well as we can.
"To win by 16 points and not play well isn't a bad thing but we know what we must do to improve between now and the end of the season.
"There's a lot of experience in this team and we're braced for the challenges that lie ahead.
"We've talked about what we need to do and how we need to react when the going gets tough.
"As a group we're very tight on and off the court and we support each other through thick and thin. That will count for a lot down the stretch."
Lancashire never looked like troubling TN on Tyneside after Marc Steutel's men raced into a 10-point first quarter lead.
The hosts had increased their lead to 13 points at the half and led by 17 heading into the final period.
However, Preston insisted a 90-74 victory flattered TN. "I just don't think we did ourselves justice," he added. "There's so much more to come from this team. We have to put the euphoria of winning the cup final to bed now and look at the bigger picture."