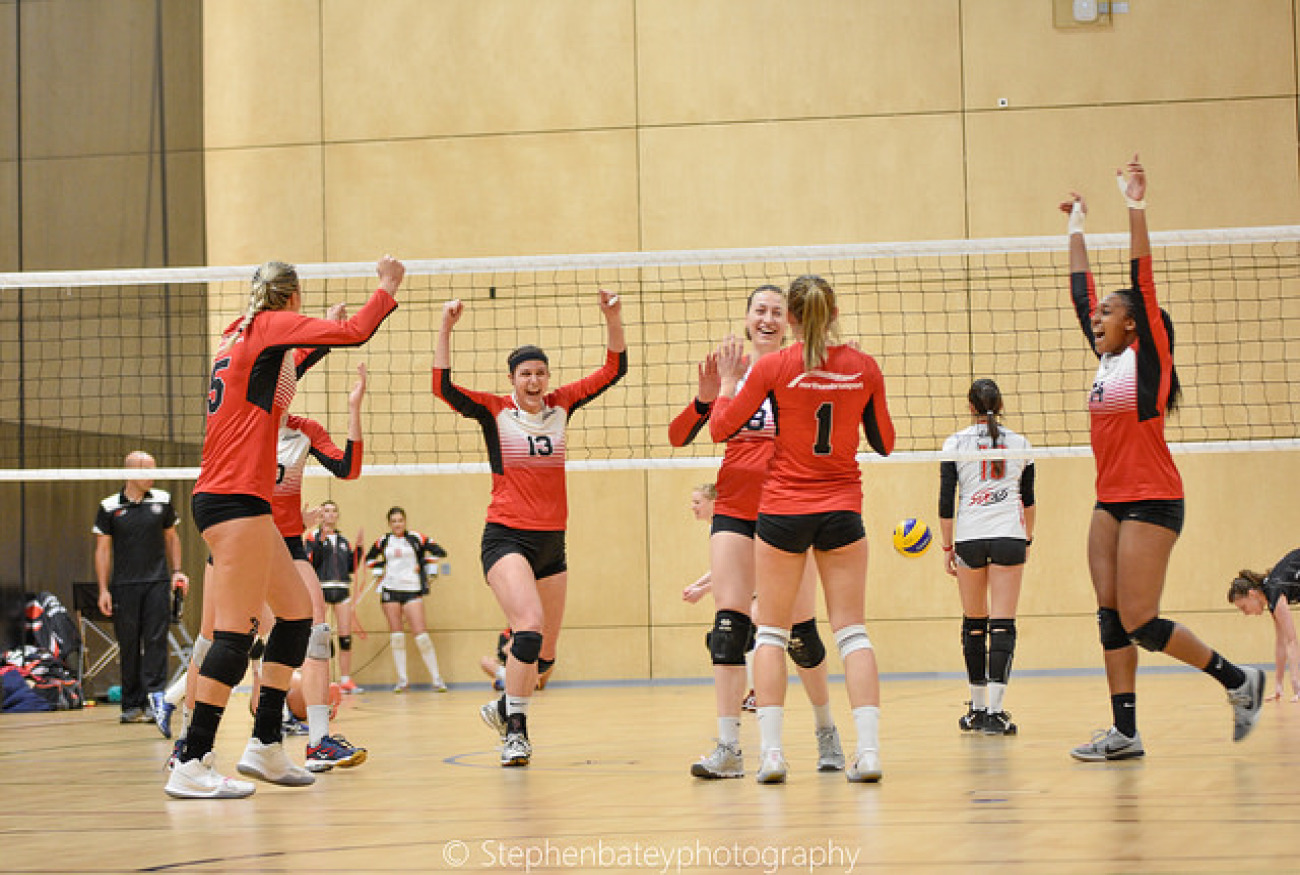 Team Northumbria women's volleyball team bettered rivals London Polonia in a hard fought match at Sport Central to secure top spot in the Super 8s table.
The game was highly competitive and a wonderful advert for the sport, with both teams putting their bodies on the line and producing some breathtaking rallies.
TN ended the match 3–1 victors (25-17, 25-19, 21-25, 25-20) and coach David Goodchild put the win down to thorough research, careful planning and some quality net play.
"The volleyball was spectacular from both teams," said Goodchild. "We put a lot of work in during the week - we know they are a good serving team and we wanted to take it to them from ball one.
"It was a tough encounter. Polonia are the only team to beat us so far this season and they always raise their game when the face us.
"We didn't play well in the third set. They served us off the court and we really struggled but the sign of a great team is they can bounce back straight away and we did that."
Goodchild was also quick to praise the work of coach Paul Welsh, as well as members of the squad, for their preparation and research ahead of the match.
"We blocked and defended really well today," Goodchild added. "We spent a lot of time watching videos of how they play, so we knew how they were going to attack. Sometimes you can't stop it but most of the time we did.
"The players and the coaching staff all work hard on and off the court. The players did their homework - we've had a lot of video meetings to discuss our opposition. The team is very professionally run."
Next up for TN is a trip to Manchester, where they will face Salford in the quarter-finals of the National Cup.
And coach Goodchild is confident his team can progress to the semis.
"We should win as they're a league below us," added Goodchild. "It will be an opportunity to give a few players a run out."
Gavin Pearson