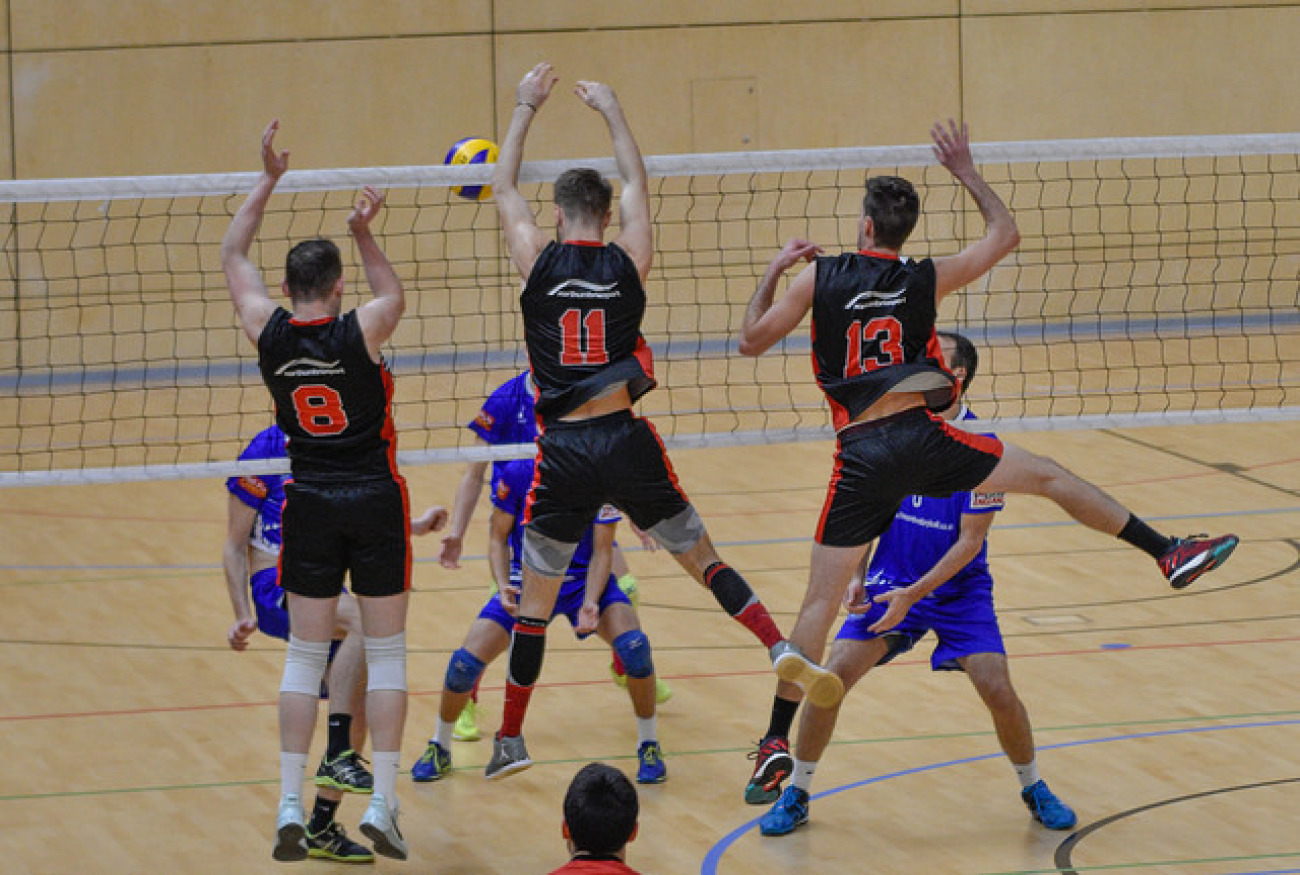 Team Northumbria's men's volleyball cemented their position at the top of the National Super 8s standings with back-to-back 3-0 homecourt victories.
Northumbria beat London Lynx (25-19, 25-19, 25-23) before repeating the result 24 hours later against Richmond Docklands (26-24, 25-12, 25-14).
Despite his team not conceding a set in either game, Northumbria coach Dave Goodchild feels his players need to be 'more ruthless' if they want to succeed.
"Overall, I'm happy", said Goodchild. "However, we need to play at our level, in our style.
"We weren't as fluid as normal but we kept getting better and better.
"It took us time to gel. We didn't stick to our gameplan and were lazy in our blocking - if we do that other teams will punish us.
"However, we came through in the end. We were committed but we definitely need to be more ruthless."
Northumbria rotated their squad members for the two games – introducing bench players and resting others - two things coach Goodchild thinks are equally as important.
"Dan Starkey was given the weekend off to recover from a shoulder injury," he added.
"We were missing our starting setters – Kieran and Fred - so it was a great opportunity for our other setters - Dan and Ru – to get a chance. From their point of view, getting court time and experience is great.
"We also brought in Nathan Fullerton against Lynx. It's good having him back after about a year of being injured – he broke his finger and then he got concussion.
"He would have got another opportunity but he got sick overnight!
"Some of the lads will be given a rest now. They played six sets at the weekend so physically and mentally they're going to be sore and it is crucial they recover."
Northumbria face another double date next weekend as they travel to the capital for consecutive away matches with Richmond and Malory Eagles.
"We like travelling…we're good on the road," Goodchild added. "It'll be a couple of tough games but we're looking forward to it."
Gavin Pearson