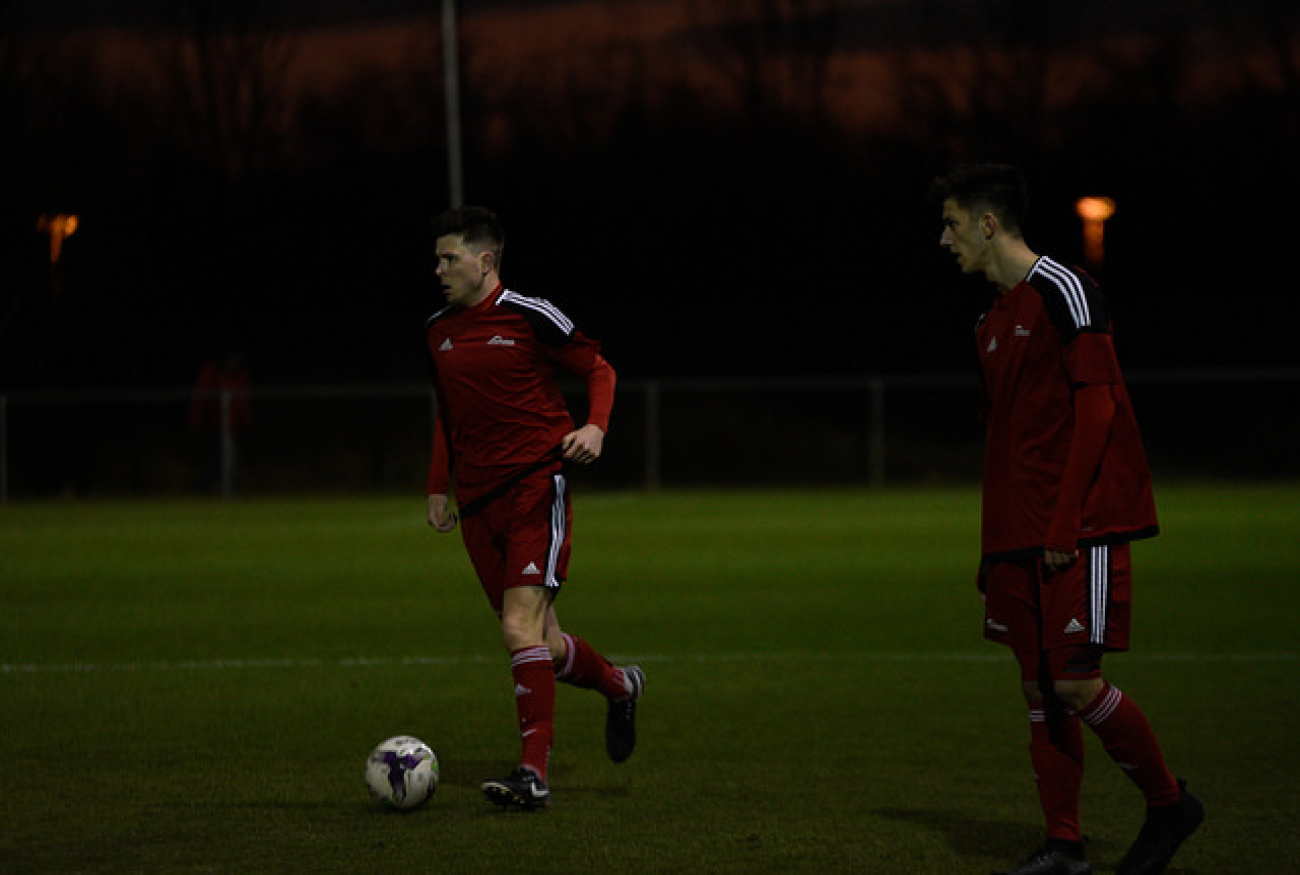 Team Northumbria coach Derek Forrest hailed his side's fighting spirit after they came from behind against ninth-placed Stockton Town to claim a 2-1 win in Northern League Division One.
On the back of their win against third-placed Consett, Forrest's side were looking to continue their recent upturn in form after losing their previous six matches.
However, TN found themselves facing an early 1-0 deficit after a Stockton's Max Craggs converted a penalty.
But TN were not to be deterred by their early setback, roaring back into the match courtesy of goal a from full back Nick Green and a penalty of their own.
And Forrest admitted he was delighted with the application and game management his players displayed.
"To come from behind, against the finalists of the FA Vase, who are a very well organised side, shows great application and attitude from the lads," said an elated Forrest.
"That's our second win on the bounce now after experiencing a really bad patch of form.
"In those games that we've lost, we know there are things we should have done better and as a result we've talked a lot about game management.
"We've put a lot of hard work in on the training ground.
"I think we've really turned a corner after those six defeats.
"Normally the transition during a poor run of form is that you find yourselves getting a few draws but we've proved that wrong.
"So, to win both our games against Stockton and Consett in the manner that we have is really impressive."
And Forrest was also keen to stress further just how happy he was with the performances of his players after their come-from behind win.
"Charlie Murphy, our goalkeeper, made some great saves at key times and they were the type of save that either wins or loses you a game," Forrest said.
"I thought that Nick Green, Liam McNamara and Ross McKeown all played well too.
"But, ultimately it was a great team performance, which we know we're very capable of.
"So, now we've got five games to go, where we can enjoy our safety and express ourselves.
"Those games are now going to be about seeing how many points we can get because we're still an ambitious side."