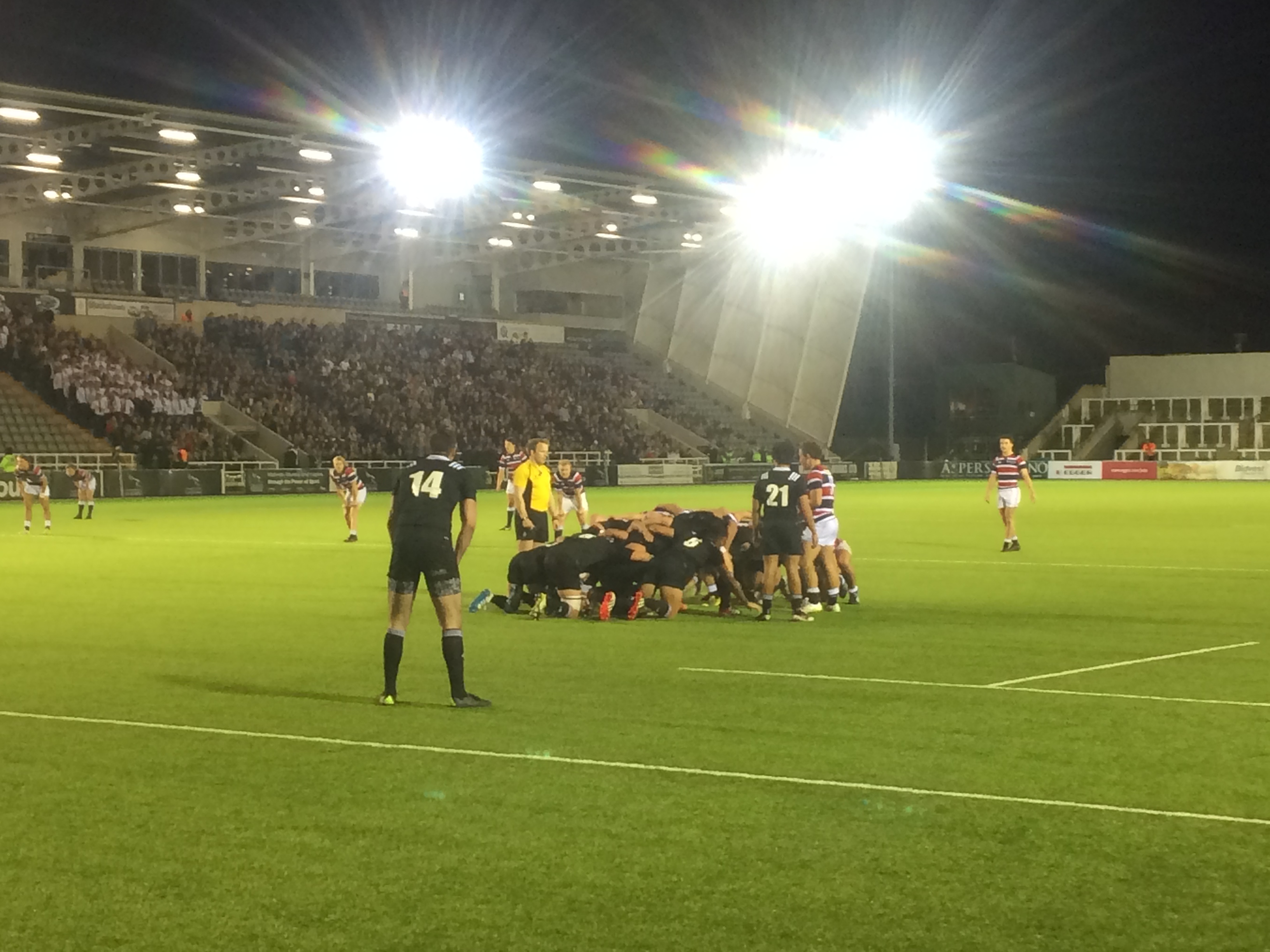 Battling Northumbria University narrowly failed in their bid for Clash Of The Titans glory following a nailbiting contest at Kingston Park.
Bitter rivals Newcastle University bagged a last-gasp try to take the fixture 19-18 and draw first blood in the 2017 Stan Calvert Cup.
Northumbria started the fixture strongly, when early in the opening half Rob Haldane secured a three point lead with a good kick from just inside Newcastle's 22.
Although both teams started well, neither really troubled the other as the majority of play remained constricted to the halfway line.
Newcastle began to push deep into Northumbria's half and some dangerous play threatened the try line. But once again an impressive defensive display ensured Northumbria held the lead.
Northumbria struggled to retain possession, but a half chance just before the stroke of half-time allowed Haldane to extend the lead to 6-0 with an impressive kick from the halfway line.
At the start of the second half Newcastle enjoyed strong periods of possession dangerously close to Northumbria's try line. But the hosts' defence remained tight as they fought off relentless Newcastle attacks.
Before long the visitors' persistence paid off as the side managed to bundle the ball over the try line. Another successful conversion saw Newcastle yield all seven points and take the lead 7-6.
Newcastle extended their lead with another try shortly after, following some impressive play down the left wing. Newcastle converted the kick to take the tie to 14-6.
Minutes later and against the run of play, Aedan Moloney broke through Newcastle's defensive line and secured another try for Northumbria. Howarth pulled it back to 14-13 with more confident kicking.
The try appeared to re-energise Northumbria and their efforts were rewarded shortly after as Bloodworth smuggled the ball over the line for their second try of the evening to take the score to 18-14.
With Northumbria in the lead, only seconds remaining on the clock and the match hanging in the balance Newcastle piled the pressure on and managed to rush the ball over the try line to edge the tie 19-18.
Northumbria's women also began their BUCs campaign and secured a 20-13 victory with a strong performance to defeat tough opponents Edinburgh University.
Strong defensive play and a consistent and accurate kicking display ensured Northumbria took full advantage and deservedly won their opening fixture.