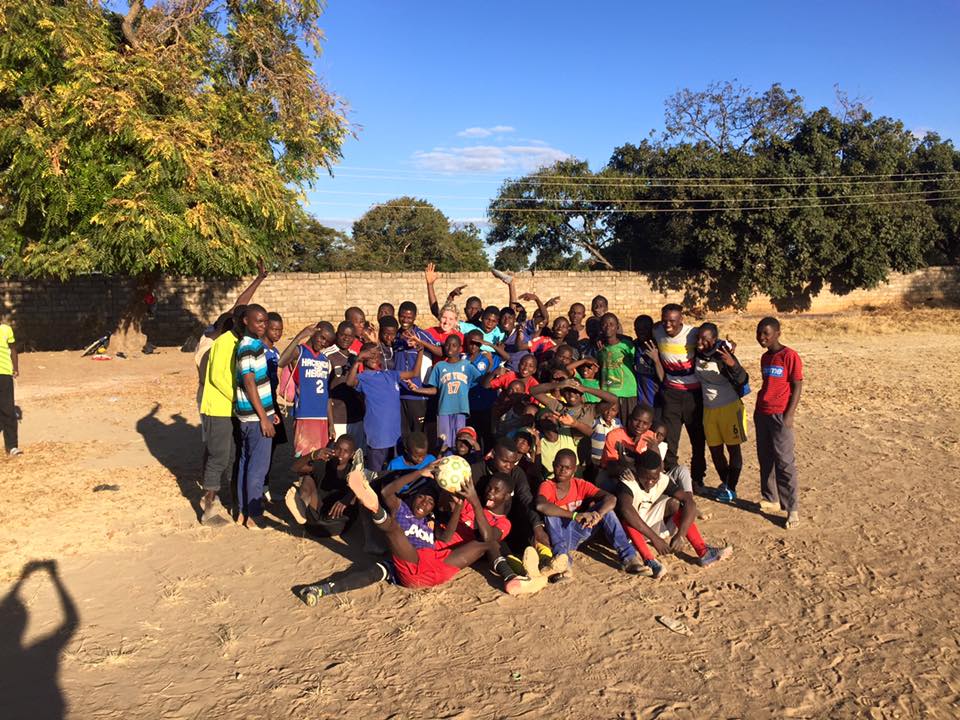 Northumbria University students and staff have joined forces to inspire hundreds of African kids this summer – using the power of sport to educate under-privileged communities.
Every year two groups fly out to Zambia as part of the internationally recognised IDEALS programme.
And with the support of the Northumbria Sport Foundation, student volunteers deliver fun and engaging sport sessions in areas affected by high levels of unemployment, drug and alcohol abuse, exclusion and health risks including HIV and AIDS.
"What we've learnt is that through community sessions, sport can be used as an educational tool - developing motivation and self-confidence," said Northumbria University's Craig Davison. "What we have been doing in Zambia for more than a decade can really impact upon the overall quality of life."
Davison jetted out to Lusaka earlier this month as Northumbria's designated staff member following a year of fundraising, fact-finding and training.
The duty manager studied Sports Development with Coaching at the university before joining the staff at Coach Lane and Sport Central.
And he explained: "The Zambia project is an incredible opportunity for both staff and students to make a difference out in Lusaka whilst enhancing their own personal and professional development.
"I have been involved with the Northumbria Sport Foundation for many years and have attended and supported numerous fundraising events for previous staff and students who have been a part of the project.
"Their passion and love for the project encouraged and inspired me to apply and it feels great to finally be here."
Six Northumbria students are coaching a number of sports in Zambia throughout August – working alongside full-time project staff and members of the local community.
Northumbria's Louise Mullen said: "Heading out to Zambia was surreal – especially since I'd never travelled outside of Europe!
"Visiting all of the placements was an amazing chance for me to see the different extremes in Zambia. On the one hand there are poorly funded orphanages and then there are some inspiring senior schools and facilities like the Olympic Youth Development Centre.
"It made me appreciate the two different ends of the spectrum but also understand that everyone can benefit from the IDEALS programme."
Fellow student Danielle Hogg jetted out to Zambia with a brief to educate youngsters through a series of football sessions.
She added: "The girls are very friendly and seem to enjoy the sessions. Initially I played some fun football games with them that gave me a good idea of their ability and that's allowed me to plan more effective sessions for future weeks.
"The girls seemed keen to play football but have exams coming up and so numbers are likely to be low within the next few weeks.
"I hope to organise some football sessions with the girls once the school breaks up to make sure we can get plenty of training before the Wallace Tournament. I'm looking forward to seeing the girls improve and play in the tournament at the end of my six weeks here."
Northumbria University's director of sport, Colin Stromsoy, is a regular visitor to Zambia and actively encourages colleagues and students to contribute to the groundbreaking IDEALS programme.
"I can't praise it enough," he added. "Whenever I have been over there it has been a truly inspirational experience and I'm so proud that Northumbria's staff and students continue to play such a key role in delivering the sport sessions in Zambia.
"As usual this year's groups have been a credit to the University and the Northumbria Sport Foundation."