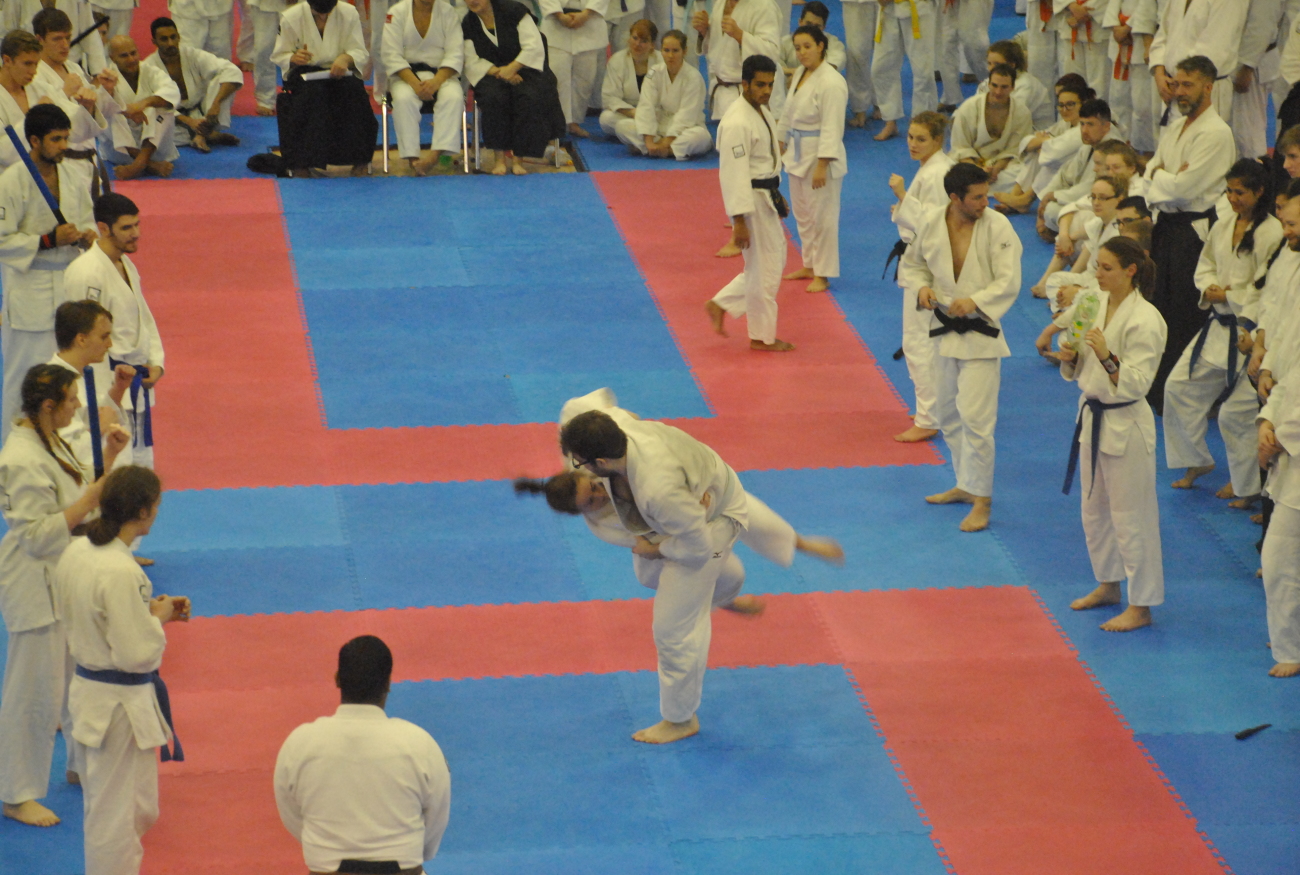 A Northumbria University student has been awarded one of the highest honours in martial arts as one of Sport Central's most successful clubs goes from strength to strength.
Jon Thompson, who is studying for a PhD in microbiology, was one of only nine attendees at the Jiu Jitsu grading event awarded the coveted 1st Kyu.
As a result, the 2016 BUCS National champion becomes Northumbria Jitsu club's sixth homegrown instructor.
And Thompson can now use the honorary title of sensei when training and coaching the stars of the future.
"It was a tough panel and it was an extremely hot day down in Birmingham but Jon was outstanding," said club founder and senior instructor Dave Chalton.
"It was a closed door grading and of the 18 nominated candidates only nine passed.
"The low pass rate reflects the fact that this grade is an instructor grade in our jiu jitsu style and so Jon will be entitled to be called sensei whilst training and coaching and also be eligible for NGB coaching status.
"The achievement reflects seven years of dedicated training (and three Northumbria degrees!).
"He becomes our sixth homegrown instructor - all of whom have been developed at Sport Central and gone from grassroots level to performance level.
"We have a fantastic learning environment for those members of the club who aspire to reach the pinnacle of their martial art.
"Jon is the perfect example of that and we're extremely proud that he has been recognised in this way."
Thompson ended 2016 in impressive fashion, topping his division and winning gold at the BUCS Nationals in Sheffield.
However, earlier this year he admitted things hadn't always gone to plan as he juggled his sporting dreams with his academic ambition.
"There were points as an undergraduate that I didn't quite get the balance right between Jitsu and studies and my university work suffered.
"I worked weekends as well so if there was something that urgently needed doing I may have had to miss training.
"But I had a year out from university and I came back revitalised and focused on getting that balance right.
"Through my postgraduate Masters I stuck at the training and I think now that I've reached the PhD stage I've found a way to make study and training work together."