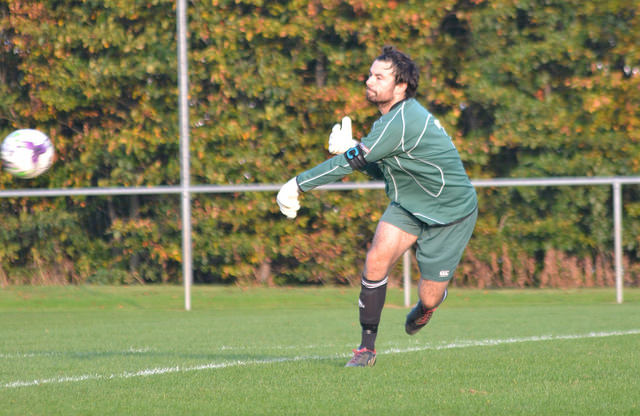 Team Northumbria manager Colin Stromsoy admitted his team's performance had to be ugly in order to claim all three points at St. James' Park.
It was a challenging match for the visitors who fought hard in testing conditions to see off Alnwick Town in the Northern League second division.
The win saw TN reach 50 points in the league this season – a remarkable feat only matched by title contenders Stockton.
"1-0 away from home, on a poor surface, against a really strong and physical team is really pleasing," said Stromsoy.
"It wasn't a fantastic performance by any means but we've come through it with tremendous character.
"We have to realise that the playing surfaces are going to be dubious at times – it's not going to be reliable 4G pitches where we are able to move the ball freely.
"We've still got to be better in possession but, for me, the enormously satisfying thing is the character and team spirit the boys have shown."
Joel Bradley proved to be the difference for TN, lobbing the keeper in brazen fashion early in the first half.
"Steven Mundy was the perfect example for the team today," added Stromsoy. "His save early in the match kept us in the game.
"We made better decisions in the second half than in the first, and ultimately we've put everything on the line to get the win.
"At 1-0 they were throwing everything at us, and the defence was fantastic – they forced the forwards backwards constantly which is phenomenal.
"1-0 wins are often the most satisfying, and today's match was no different.
"We are always going to try and play football to the best of our abilities but, in the end, we won today in the most basic way.
"But six points against Alnwick this season is really pleasing and 50 points so far this season is quite incredible!"