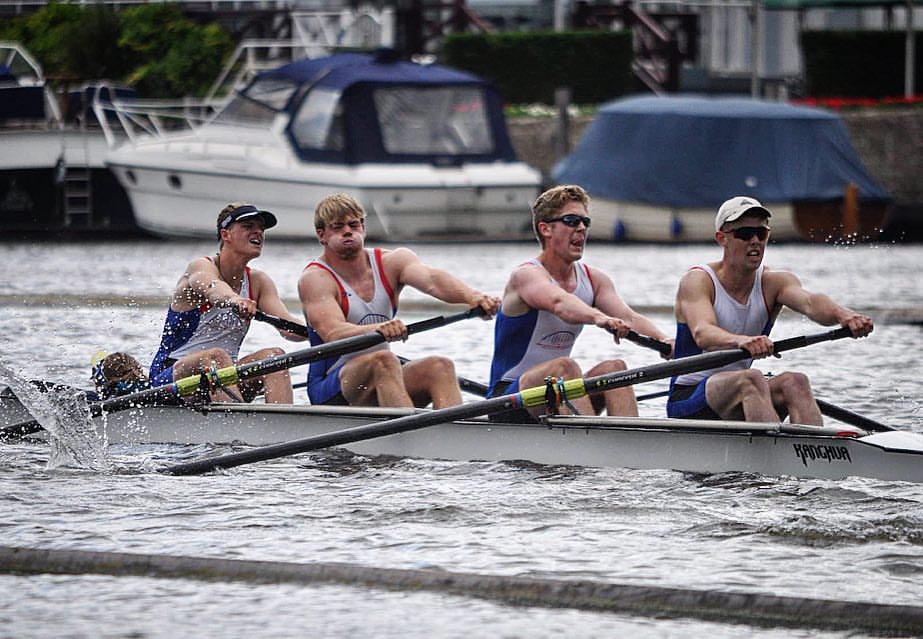 A Northumbria University student who swapped bats for boats is making a splash on the international rowing scene.
In less than three years Ryan Todhunter has gone from a budding Ben Stokes to a Steve Redgrave wannabe.
And the oar-some athlete has turned his attention to forcing his way into the GB Under 23 squad in February after impressing at trials this month.
Todhunter attended a GB Rowing talent weekend in Lincolnshire where his times and technique were assessed.
And after smashing his personal best over 2,000m on a rowing machine, the Northumbria star made an instant impression on national selectors.
"For me the 2000m test went well," said Todhunter. "I covered the distance in 6mins 2secs leaving me as the sixth fastest Under 23 rower and making a good impression on the coaches."
Todhunter then turned his attention to the open water with a 5,000m test proving tough for the relatively inexperienced rower.
"The water didn't go as well," he admitted. "However, I haven't been rowing for a long period of time so it was always going to be my weaker point.
"The whole experience gave me an insight into the full GB rowing system and the environment was very intense but I loved it.
"Seeing established athletes on show has motivated me to get quicker and perform even better at the second lot of trials in February."
Todhunter is the poster boy for Northumbria's newly-launched NORTH programme – the participation arm of the university's sport department.
NORTH encourages students of all abilities to try something new with the promise of support and advice should they discover a brand new talent.
"I came to Northumbria in 2013 as a competitive cricketer," added Todhunter. "In my first year I played for the university team but by the end of that year I knew I needed a change of sport.
"After going to see rowing at the London 2012 Olympics it was always at the back of my mind that maybe it was the sport for me. However, at home there are no local rowing clubs meaning I had been unable to get involved.
"After some research with my dad I found that Northumbria runs a 'learn to row' course as part of the NORTH programme. I went for it and haven't looked back since!"
The NORTH Clubs Rowing programme is based at Tyne United Rowing Club (TURC) and offers a progressive pathway for beginners to students who want to train more regularly and take part in competitive rowing.
"With the help of the head coach Mark French we were on the water in no time," added Todhunter. "It wasn't long before I was competing alongside the seniors at local competitions.
"One of the Northumbria coaches - Ellie Hizzett – spotted my potential and since October 2016 I have built up to 12 sessions a week.
"Last season the results started to reflect that training. I made an A final at the BUCS regatta alongside three other Northumbria students - a crew which went on to qualify for Henley Royal Regatta.
"While I was at the BUCS regatta I was tested for potential resulting in a visit to the GB Rowing headquarters in Caversham. From there I attended a GB Start Development camp over the summer of 2016 and I'm hooked!"
Beginners can sign up to NORTH's 'NU 2 Rowing' 10-week programme now. The NU 2 Rowing Men's and Women's progammes take place on Wednesdays from 2-4pm and Sundays from 10.30am-12.30pm at Tyne United Rowing Club. Clubs Rowing takes place on Wednesdays from 2-4pm at Tyne United Rowing Club.