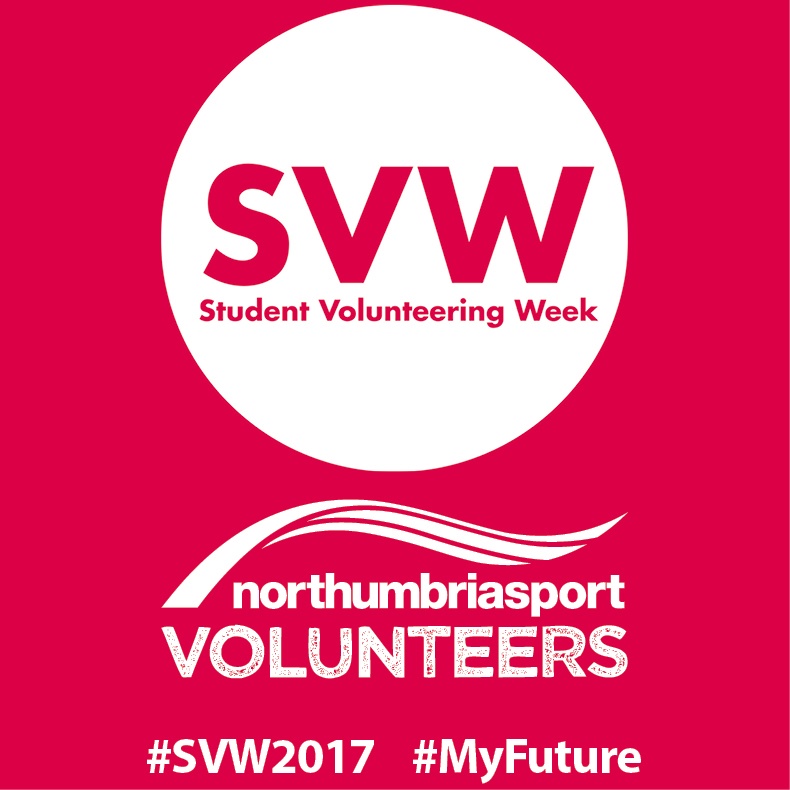 The 20th-26th February is Student Volunteering Week (SVW) and this year's theme is 'Participate, Collaborate, Celebrate.' Throughout the week Northumbria Sport will be showcasing the amazing work that our volunteers and interns do within Northumbria University and with our external partners. Take a look each day as we highlight a different area of the programme – gain an insight from volunteers about their experiences; get involved with the exciting events on offer this week; help us celebrate amazing achievements and see the impact that our volunteers and interns are making!
Here's a snapshot of what's happening this week:
MONDAY 20 – Sport Academy, find out what goes on at our multi-sports activity camps!
TUESDAY 21 – Spotlight on: NORTH
WEDNESDAY 22– The FA People's Cup
THURSDAY 23 – Spotlight on: Team Northumbria
FRIDAY 24 – Wheelchair Basketball Officiating Course, find out about exciting training & development opportunities for you!
SATURDAY 25 – Celebration of Northumbria Sport and your impact!
SUNDAY 26 – STAN CALVERT
#SVW2017