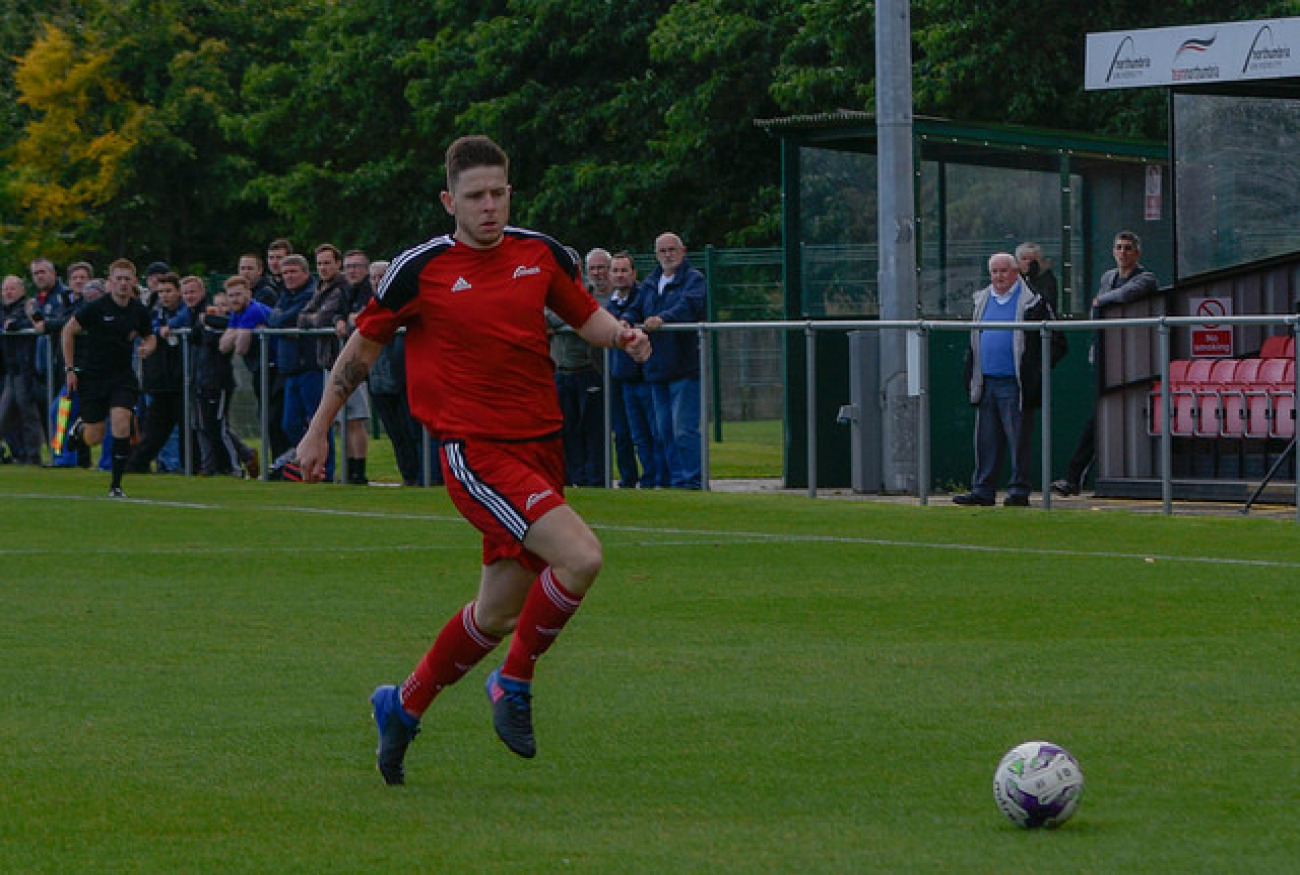 In front of the weekend's biggest Northern League crowd, Team Northumbria held four-time FA Vase winners Whitley Bay to a 2-2 draw at Hillheads Park.
"They should have won the game in the first half but they didn't take their chances," admitted TN's head coach Colin Stromsoy.
"But at the same time we have had about five amazing chances ourselves.
"It was just a crazy game but that's football."
Whitley Bay struck first early in the second half - Tom Potter's effort going in off the far post from a wide angle before TN's Gerard Richardson hit back after 66 minutes to level the score.
This led to substitute, Dan Taggart, giving the visitors the lead on 84 minutes as the striker converted following a scramble in the box.
However, an 89th minute Jack Walker goal rescued a point for The Seahorses as a result of a controversial free kick given by the referee.
TN just missed out on three points at the death when Kevin Carr fizzed inches wide of the back post.
"Playing in front of a crowd is a totally new dynamic for most of those who played today - it's hard and you've got to be strong mentally," added Stromsoy.
"Charlie [Murphy] had a really great game in goal. He wasn't at fault for any of the goals and Gerard Richardson was outstanding today."
Predominately a team of students, the university side currently sit smack-bang in the middle of the table in their first season back in the Northern League's top flight after winning promotion the previous campaign.
"We probably deserve to be where we are in the league but we have got a big job to finish the season strongly," added Stromsoy.
After a period of challenging fixtures for TN, the team can now look forward to a double header with Dunston UTS, followed by Jarrow Roofing, and an end-of-season clash at bottom club Billingham Synthonia.