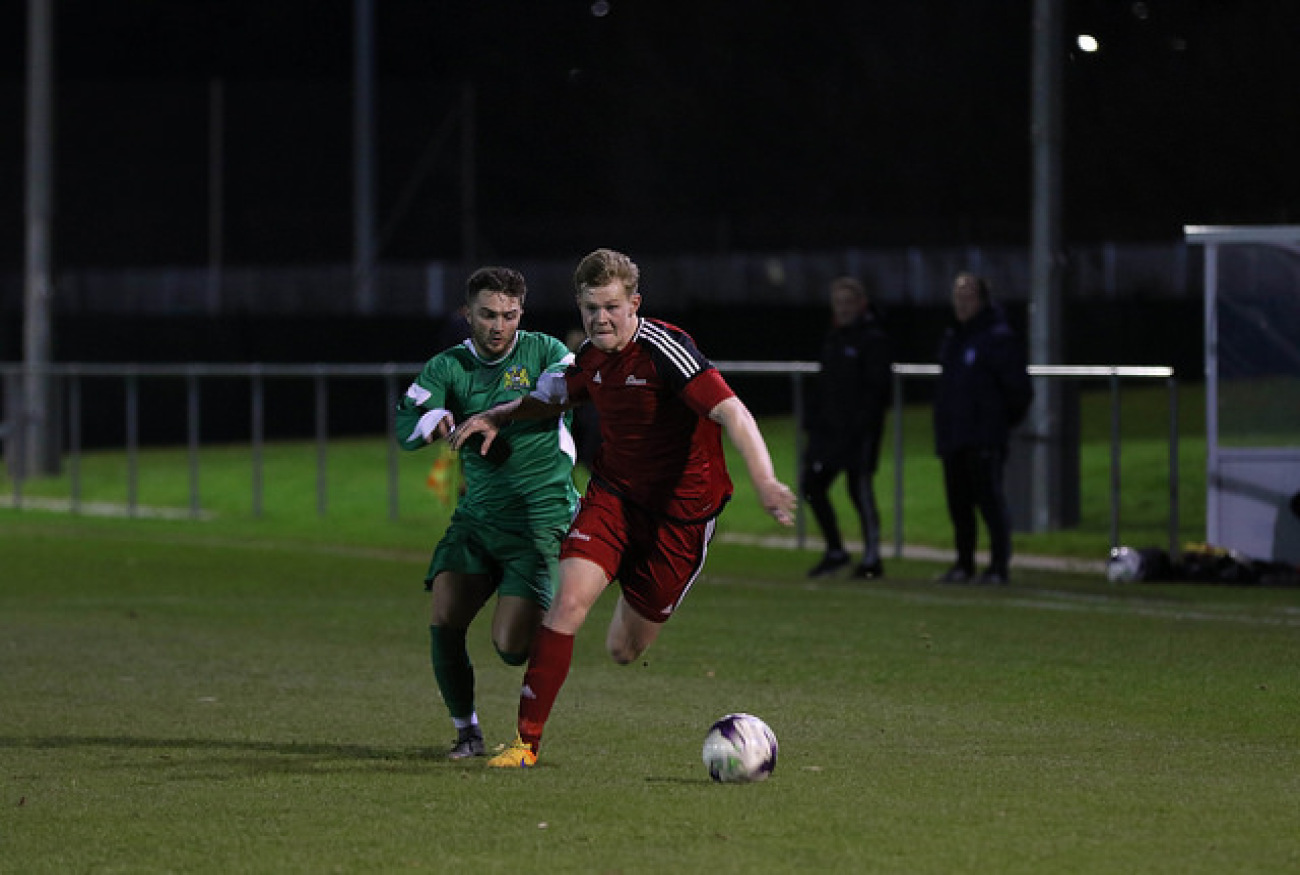 Team Northumbria welcome Washington to Coach Lane tonight confident their pre-Christmas curse has been lifted.
An impressive TN triumphed with a 2-0 victory against North Shields in their first Northern League home victory since October.
Manager Colin Stromsoy had been questioning his team's luck after narrowly losing out to Newcastle Benfield in midweek.
But the head coach was in good spirits after gaining the rub of the green against the Robins.
"Gareth Bainbridge missed a penalty by putting it over the bar and fair enough they had some good shots on target but Greg Purvis made some great saves," said Stromsoy.
"Ironically I don't think it's been our best performance over the past few weeks. But a win's a win."
TN took an early lead after seven minutes through Kieran Green - his second goal in as many games - to shock the 2015 FA Vase winners.
Goalkeeper Purvis was influential throughout the remainder of the game. He managed to keep his team in the lead with countless saves - keeping out star striker Bainbridge who could have had a hat-trick on the day.
"In the first half we have had some great chances," added Stromsoy.
"In the second half, because we have something to hold on to, that changed the way we went about things.
"We've been so used to chasing games of late and we have always been on the front foot, playing the football. But against Shields it was 1-0 and we wanted to secure that and accept the fact that they will probably have a few chances."
As the game drew to close, the relentless pressure from the visitors counted for nothing when full back Aidan Heywood side footed into the bottom corner following a square ball across goal on 87 minutes.
"The difference was that we actually scored," added Stromsoy.
"We've been hitting the woodwork and it's not like we haven't been creating the chances.
"We've always been a really good team defensively but our problem this season has been conversion.
"Because we've been struggling at the front, we have to open up and have been chasing games - that makes you more susceptible to the counter attack."
The win sees TN move up to 16th in the Ebac Northern League ahead of their clash against Washington – a team they will be confident in beating after their performance against title hopefuls North Shields.