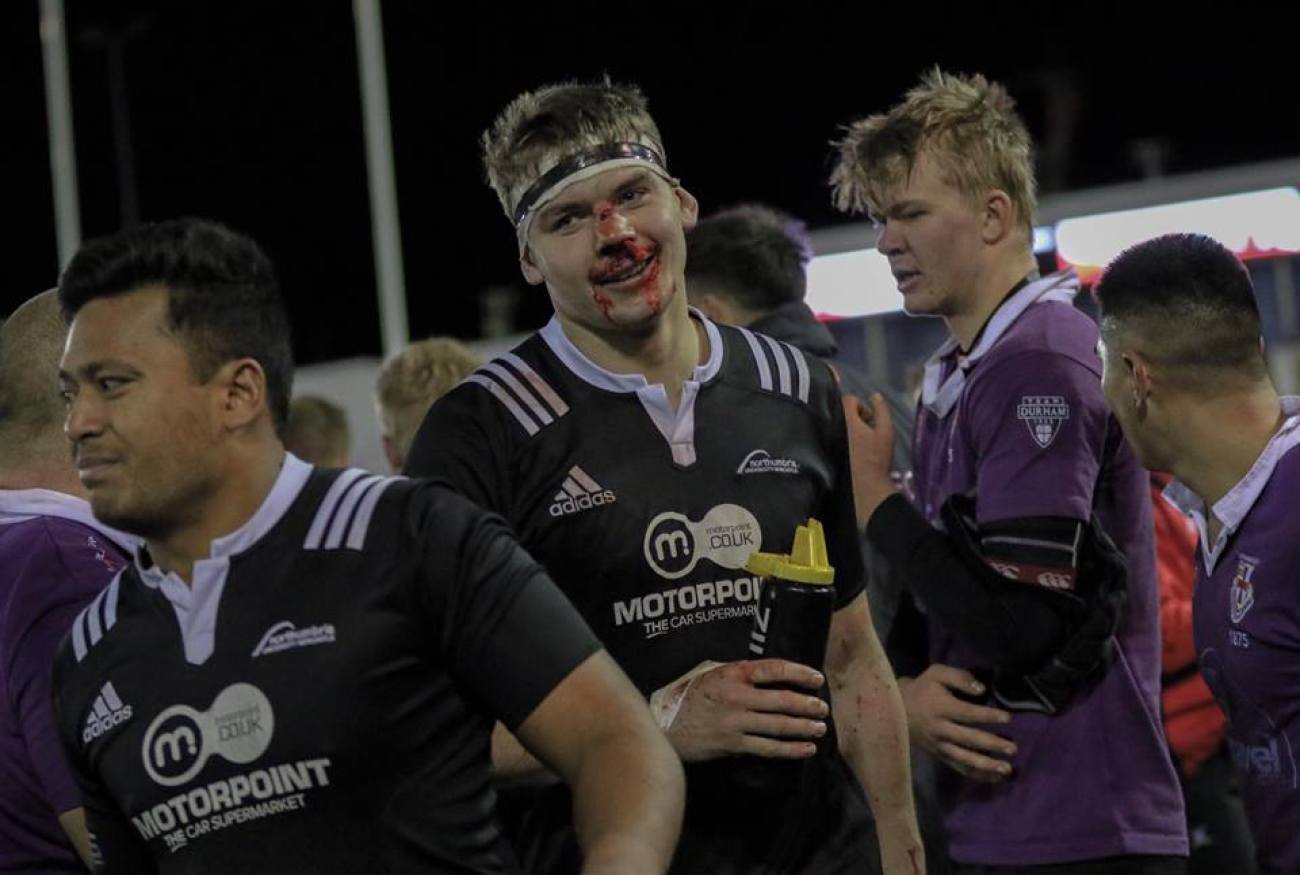 Team Northumbria M1 Rugby Union got 2018 off to a flyer after dispatching a strong Loughborough side in adverse conditions.
The match highlighted just why Darren Fearn's side have had so much success this season, with their brand of attacking, free flowing rugby behind a brilliant 41-31 victory.
The win means that TN move up to second place in the BUCS Super Rugby table after Leeds Beckett's game against Nottingham Trent was postponed.
And head coach Fearn admitted his side's first half performance might have been their best of the season so far.
"Loughborough picked quite a large pack so we knew we had to move them about the park, especially on such a fast pitch," said an elated Fearn.
"We were clinical and, if I'm honest, that first half display was probably our best half of rugby all season.
"I was really happy with the scrum.
"People have called us out this season but the lads held up really well against a big pack.
"So overall I'm absolutely chuffed with the win."
Tries have certainly not been an issue for TN this season.
Against Loughborough, they secured a try bonus point before half time, ensuring that they claimed their ninth of the season - a truly remarkable feat.
And Fearn was full of praise for the attacking prowess of his TN side.
"Our back three were outstanding - in fact the whole back line was," he added.
"The lads in the back three all have the talent to do some special things but I think now we're seeing that their understanding of the game is so much higher than what it was last season.
"George [Wacokecoke] is a talent.
"He's naturally gifted but now he's understanding the game better and that's the same with Will [Muir] - which has been highlighted by his achievements this season.
"Ruairi [Howarth] has come on leaps and bounds.
"We always knew he was an unbelievable talent but I think last season he didn't have as much confidence to back himself. Now that he has it's great to see.
"I also thought Josh Bragman was outstanding tonight as well.
"His restarts were incredible and we used them as a really damaging weapon.
"When you've got a kicker like Josh, it makes things so much easier and he's just improved leaps and bounds.
"His game understanding has come on so much and it was brilliant to watch."
Next up for TN is a tough match up at Nottingham Trent away and Fearn was adamant that it would not be an easy match up for his side despite the 41-point gap between the two sides.
"We've got Trent away next week," said Fearn.
"It's a grass pitch which can get quite wet and bogged down so we might have to tweak a few things.
"We know we're in for a tough game because Nottingham are a wounded side. They'll be eager to get their first win of the campaign."