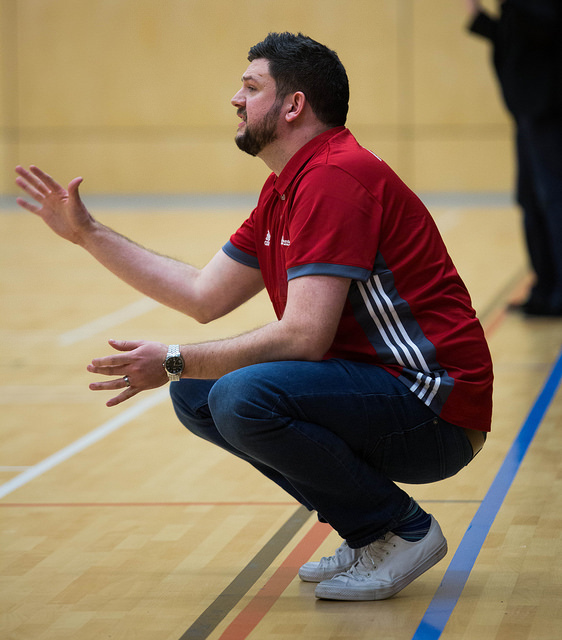 Marc Steutel refused to set a target for his table-topping cup finalists but the ambitious player-coach admitted his talented roster is more than meeting expectations this season.
Team Northumbria's player-coach guided his players to an 11th league win in 12 as Westminster Warriors were beaten 98-62 at Sport Central.
And Steutel is confident a combination of commitment and on-court chemistry can maintain that winning momentum well into the New Year.
"We've got better every game and that's our mantra," he said.
"I thought recruitment went well in the summer but I've believed that in the past. It hasn't always worked out the way I imagined.
"But we started this season with a solid core of returning guys, a couple of players who were coming back after a spell away and some exciting new names.
"On paper it looked like a great mix. It's proved to be but that's down to hard work and the guys really buying into our system."
One of the unsung heroes of TN's superb campaign to date is Tayo Oyefusi and Westminster had no answer to the former Newcastle University man.
The forward bagged 22 points and hauled down 13 rebounds in just 27 minutes. And US star Malcolm Smith got in on the double double [correct] act with 19 points and 11 boards.
Steutel was able to run his bench against the struggling Warriors and added: "It was good to give some court time to guys who probably feel they should be getting more.
"We go very deep this season but it's the nature of sport that opportunities are often limited. I liked what I saw from the lads who came into the game.
"But that's what our success has been built on this season. Every player on this team has defined their own roles and when they come together as a unit it shows."
TN put the game to bed within the first quarter after opening up an eight-point lead. Steutel's men never looked back despite the Warriors trimming their lead to nine points at the half.
And TN's playcaller insisted his roster can deal with the pressure of being league leaders and cup finalists heading into 2017.
"I think we've built our reputation over a number of years now as a solid Division One team that can beat anyone on its day," he added.
"I think we've had a target on our backs for some time now so leading the league at Christmas doesn't change that.
"What I love about Division One is that it's so competitive and there are a number of teams who will fancy their chances against us in the New Year.
"For a long time now our rivals have brought their A-games to Northumbria matches and we're used to it.
"Whether we pick up silverware next year will be down to very fine margins and every other coach in the league will be saying the same to his players."