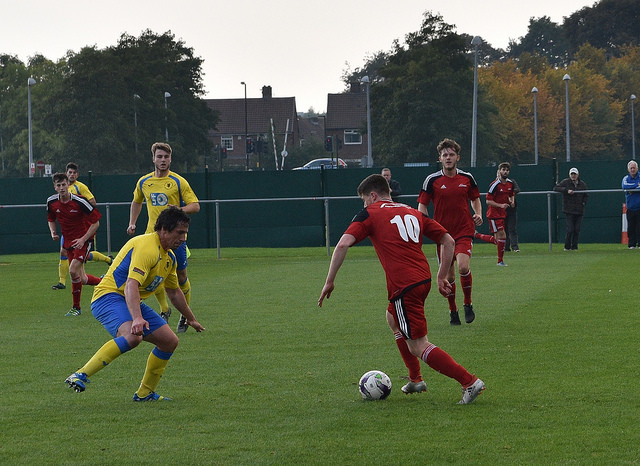 Manager Colin Stromsoy admited a lack of clinical finishing was to blame for Team Northumbria's loss at the hands of Durham City this afternoon.
It was a difficult defeat to stomach for TN, who had countless chances to put the game beyond the reach of their promotion-chasing opponents.
But Stromsoy admitted his team were the best they've been in recent weeks and were, perhaps, unlucky not to find the back of the net on at least one occasion.
"For me, that was the hardest debrief of the season so far," said Stromsoy. "We've lost the match but our performance was outstanding at times.
"We've completely gifted them a goal and apart from that they didn't trouble us too much - skipper Steven Mundy made some very good saves but didn't have too much to do.
"Our chance creation was outstanding, especially in the first half – we could've gone on to score four or five goals in the opening 45 alone.
"If we'd gone out, made the most of our chances and scored two or three goals, they'd have been out of sight.
"But, like I say, we gifted them a goal and gave them belief and something to hold on to.
"That's the first time this season in any league or cup fixture, that we haven't had the better of the second half which is perhaps why we haven't equalised or won."
There were a number of positives for TN to take into Monday's cup match, as they enjoyed the majority of the possession and some excellent passages of play.
"That's probably the best we've played in weeks in terms of our combinations and build play but we simply weren't clinical enough," added Stromsoy.
"But we have to be fundamentally good in all aspects of our performance – our finishing has to improve.
"There were a couple of exceptional individual performances today, Aiden Heywood has played on through injury and Nick Green was excellent going forward on the overlap.
"Ultimately, we could've played until Christmas and not scored.
"But, enormous credit to us, nobody has beaten us by more than one goal this season home or away – we are always competitive, down to the final minute."