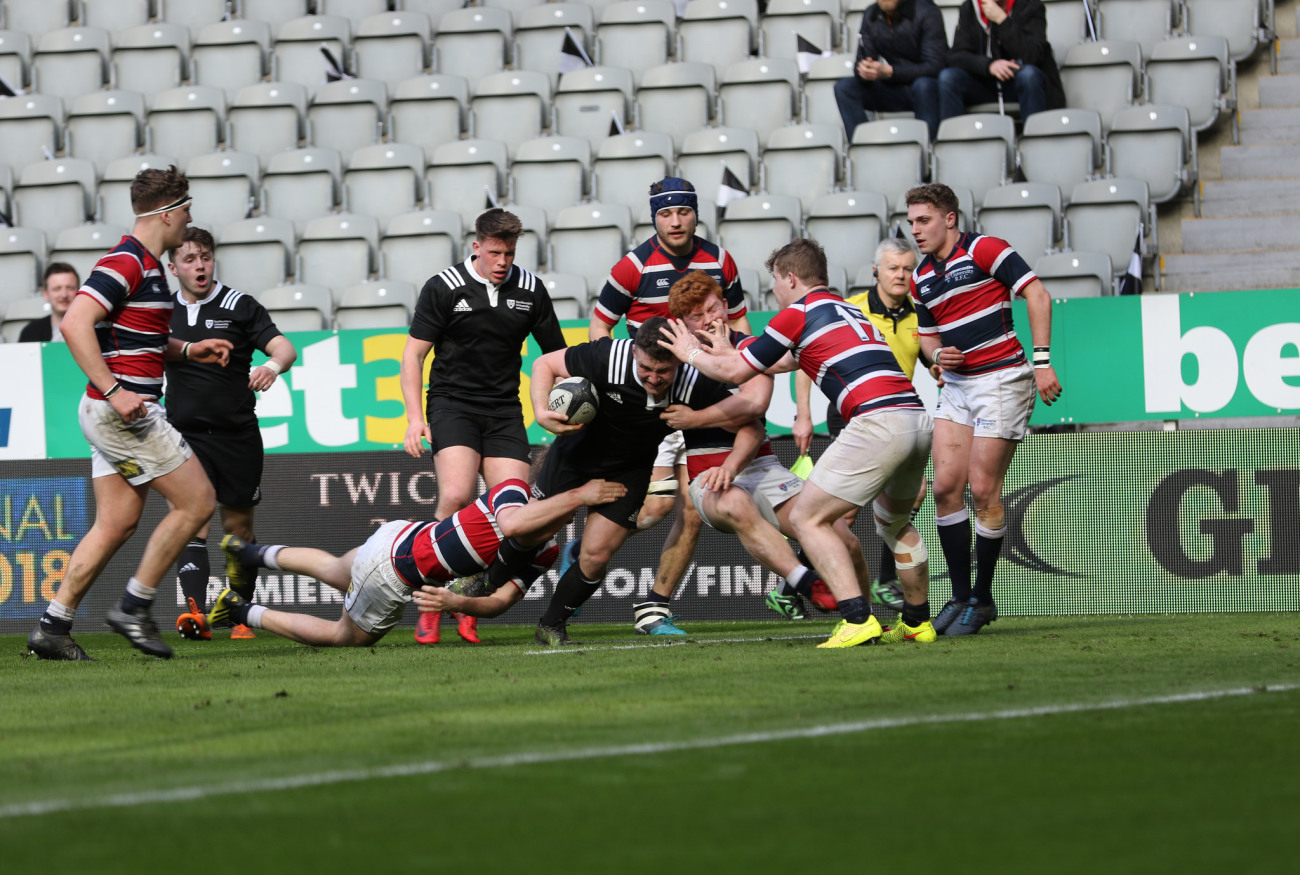 Northumbria University head of Rugby Union Darren Fearn was in a reflective mood after watching his side fall to city rivals Newcastle University at St. James's Park.
Serving as the undercard to 'The Big One', Team Northumbria fielded a side featuring 10 first XV debutants - opting to rest several key players ahead of their BUCS Super Rugby quarter-final against Bath University.
Despite leading 21-9 midway through the second half, Fearn's inexperienced side were unable to hold on to their lead, eventually losing 28-21.
But Fearn insisted that there were plenty of positives for TN to take from the tie.
"I thought there were some lads who really stood out there," said the upbeat coach.
"George Williams was outstanding at prop, as was Marcus Kennedy at full back.
"There were some really positive glimpses from others too.
"I thought the real positive today was the game served its purpose with regards to seeing where a lot of the second team lads need to step up because the standard of BUCS Super Rugby will be quite a large step up to what we saw at St James's.
"Ultimately it shows that a lot of the second team have improved dramatically and, with it being a derby match, it was a really good chance to be able to give them some game time in that kind of atmosphere."
And despite the narrow loss, Fearn admitted the occasion would live long in the memory and was keen to stress that he would love TN to have the opportunity to run out at St. James's Park again next year.
"It'd be really nice to be able to play there again next season," he added.
"We rested a lot of guys so hopefully next season the time fits us better from a fixture standpoint. Obviously we've got a huge game against Bath on Wednesday and that has to be the priority.
"But I'd love to play at St James's Park again. It was a great feeling watching the boys from the touchline."