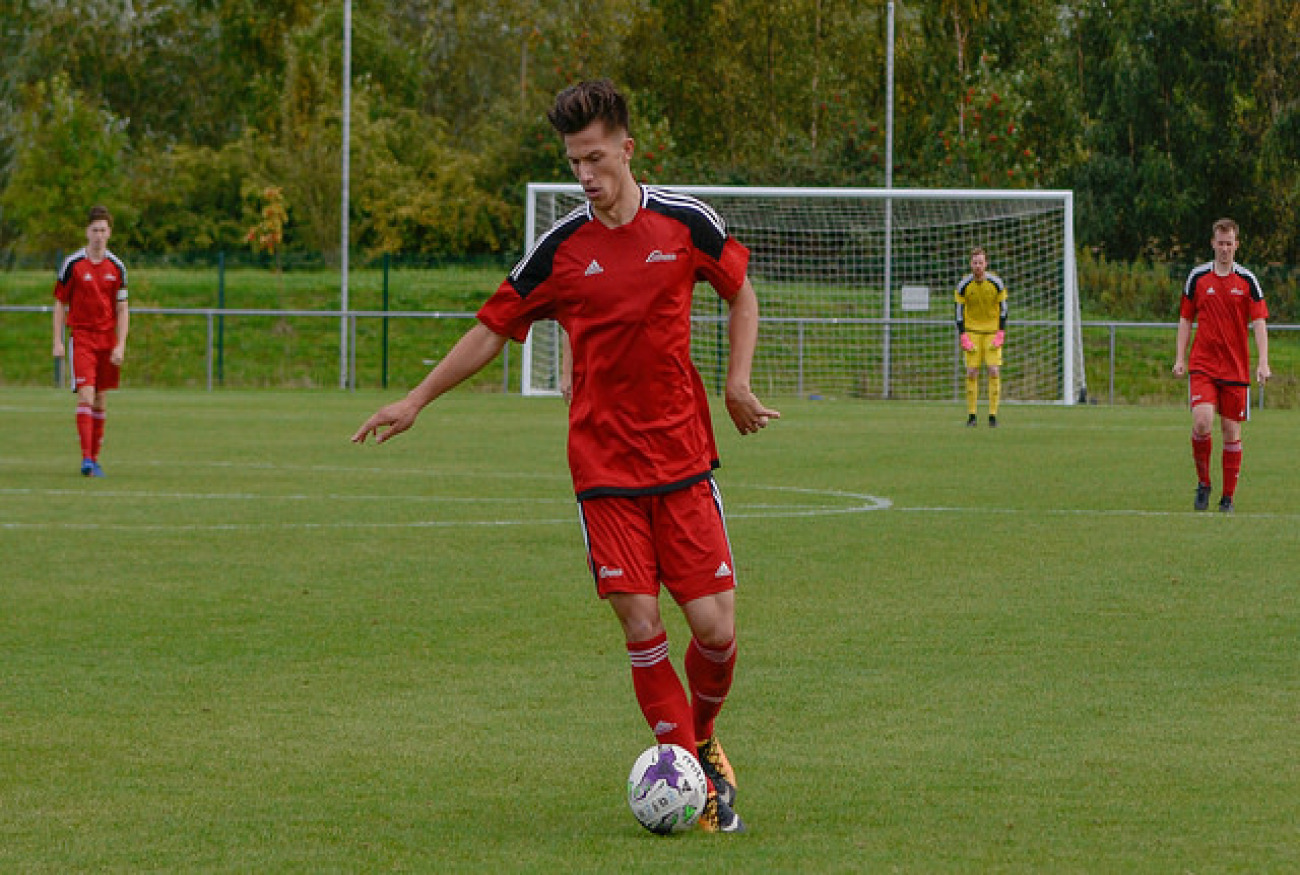 Team Northumbria have finally found their shooting boots again after beating Northern League high-flyers Consett 4-3 away from home.
The win brings to an end a run of five straight defeats for Colin Stromsoy's men, who will now be feeling confident of retaining their Division One status this season.
"I'm delighted with the result today, they're third in the league so to go away from home and beat them is fantastic," said Stromsoy.
"We've finally found our shooting boots today, that's the difference from the previous five defeats. Yes, we've also conceded but it could have been 8-6 today – it was just one of those games."
The hosts opened the scoring 26 minutes in but Northumbria replied instantly via the head of Gerrard Richardson to make it 1-1.
Only 10 minutes later TN went ahead after a simple side footed goal from Ben Dibb-Fuller, only for Consett to grab an equaliser just before half time making it 2-2.
"The game was far too open in the first half," added Stromsoy.
"We adjusted and matched them with a diamond formation and it worked: not only did we stop them creating chances, we also made the chances that we needed for ourselves to go ahead."
TN took the lead early in the second half from a fortuitous deflected strike hitting Consett defender Jordon Lavery and looping over the keeper.
Dibb-Fuller then slotted home his second of the match to make it 4-2 Northumbria – a goal that proved vitally important after Consett got one back just before the final whistle making it 4-3.
"Apart from a wobble of five minutes when they did score, which was a poor goal, we've done really well," continued Stromsoy
"That win takes us up to 47 points now, so I'm not going to say that we're free and clear of a scrap later on in the season but I feel we're definitely moving in that direction now."