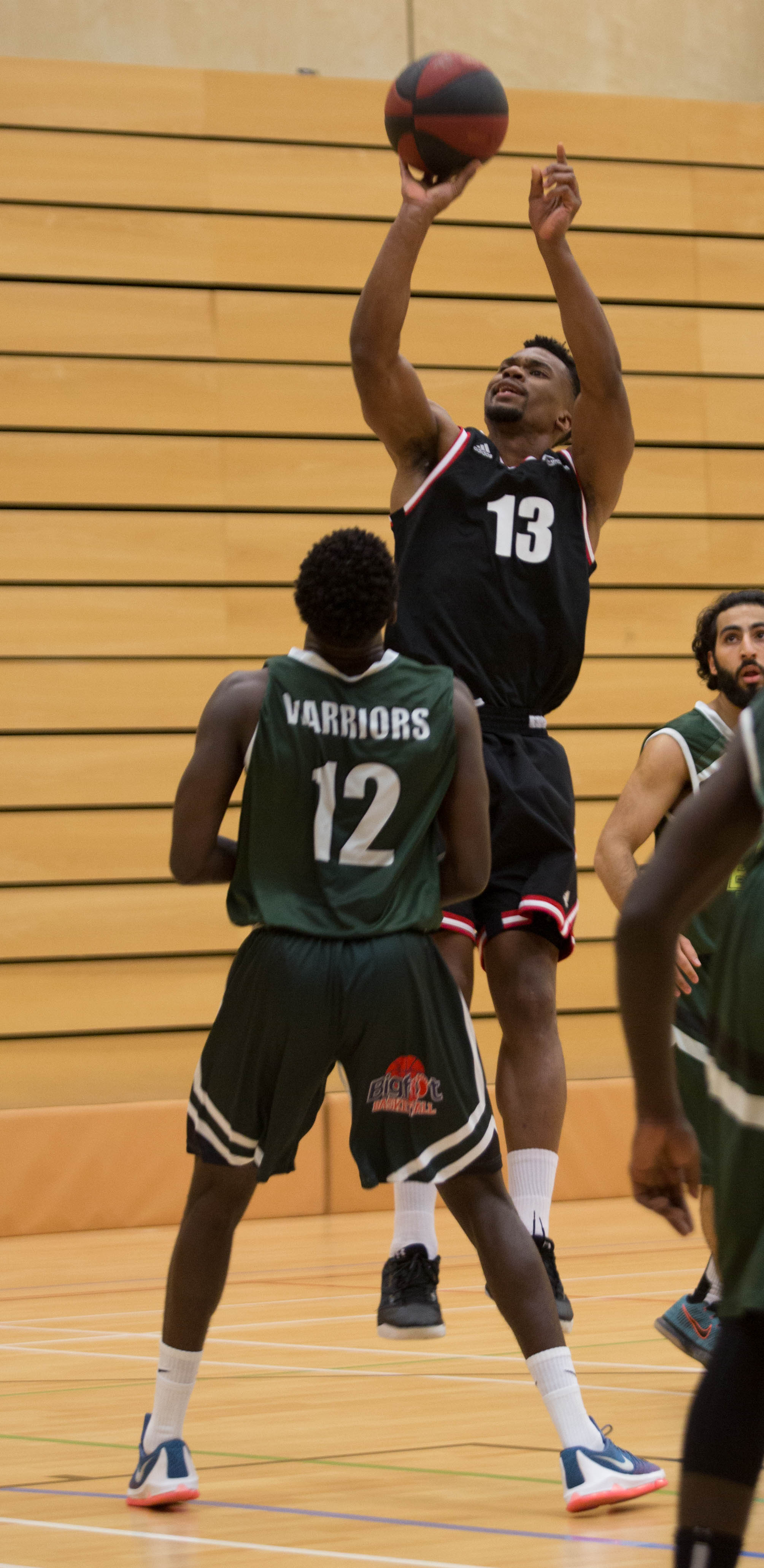 Proud Marc Steutel praised the passion and resilience of his remarkable road warriors after Team Northumbria returned to Tyneside with maximum points.
A win-double from matches in Worthing and Leicester keeps the Sport Central club out in front at the top of the Division One table.
And Steutel highlighted a combination of steely defence and explosive offence as TN moved one step closer to achieving their title dream.
"I'm very proud of two wins on the road this weekend," he said after the 2017 National Cup holders followed up a 78-64 victory at Worthing with an 81-74 triumph in the East Midlands.
"A dominant third period help us restrict Worthing to nine points down there and really drove us to victory.
"Lamar Morrison was key in setting the defensive tone and then contributed with positive offence.
"Lewis Champion provided a great impact scoring 18 points - and adding 10 assists and grabbing seven rebounds.
"Captain Siman Stewart also had 18 points in a balanced scoring effort. It's the longest journey for us by far and I was pleased with the performance and the result."
TN broke their journey back north with a stop off in Leicester and the homecourt Warriors were in no mood to gift thir rivals an easy two points.
"It was a very physical and scrappy game and I was proud of the focus the guys showed - in particular down the stretch," added Steutel.
"I felt we got really good contributions from a lot of players with five of the guys scoring in double figures.
"Malcolm Smith top scored with 23 points and put a very committed performance together as Leicester were trying to wear him down from tip to buzzer.
"The guys will get a well-earned rest now before we plan and prepare for a high scoring Bradford challenge next Saturday!
"Overall it was a good weekend both in terms of results and performance!"
TN now look locked in a three-team battle for the Division One title with the Tynesiders, Manchester Magic and Reading all succumbing to three losses this season.
The league leaders have seven matches to seal their top flight fate with six of those games on the road.