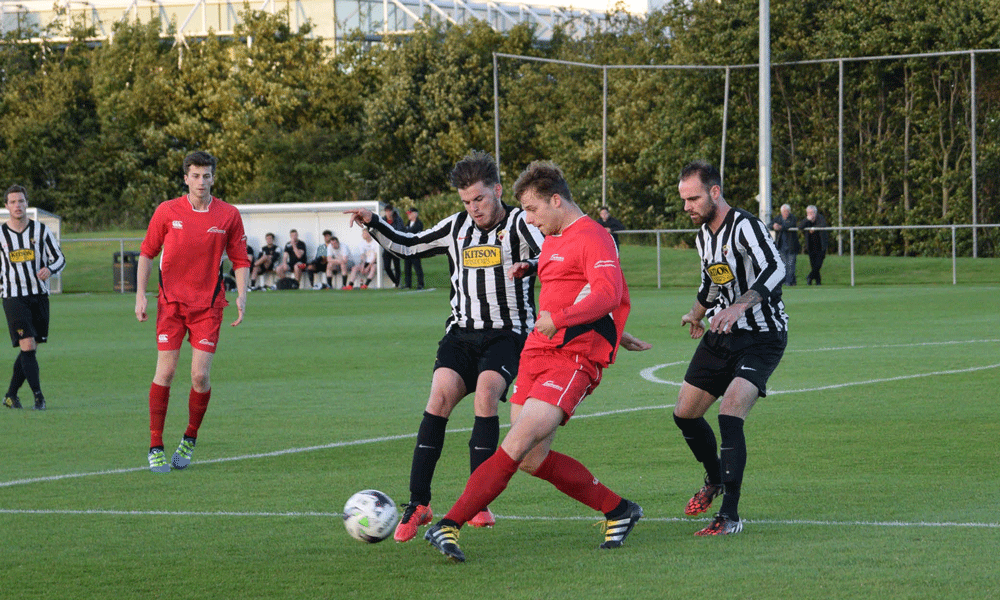 Team Northumbria displayed a champion-like performance as they beat Alnwick Town 3-0 at Coach Lane.
Despite not playing their best football of the season TN managed to score three while keeping a clean sheet as they continue to adopt this fine habit of winning football matches.
Second half goals from Ben Dibb-Fuller and Ryan Redford killed the tie after Daniel Taggart's first half finish gave the hosts an early lead.
"Alnwick were a good, stern test for us tonight but what was important to see was that none of our guys went missing every single one of them stood up to the test," said Colin Stromsoy.
"We wasn't our most fluent, we obviously played much nicer stuff down at Durham and here against Bedlington but we've got the win and made it three clean sheets on the bounce.
"We were up against a better outfit in Alnwick – their number nine was a clever player and in parts we had to really dig deep for the win.
"Their only weakness was down the flanks and that's where we won the game we noticed that and exploited it."
"We played to our strengths and maximised their weaknesses and that's the reason we've come away with the points."
In the early stages of this one both sides worked hard to cancel each other out with neither goalkeeper being severely tested.
But the deadlock was eventually broken on the 28th minute when summer signing Taggart unleashed a left footed strike which went in off the post.
The breakthrough allowed TN to grow in confidence and they should have doubled their lead five minutes before the break but Gerard Richardson's close range effort was somehow kept out.
The miss failed to discourage Richardson though as he burst down the left flank before crossing for Redford who timed his run to perfection before finishing into the top corner.
And the tie was well and truly wrapped up on the 72nd minute when TN were rightly awarded a penalty which Dibb-Fuller confidently tucked away for his fourth of the season.
"We've had to rotate with the squad because we've played three games in five days and all the lads who have come in have performed which is really satisfying," added Stromsoy.
"But it also means that me and Derek (Forrest) will look at the squad and have to try and pick the best 11 for Saturday's game against Brandon."