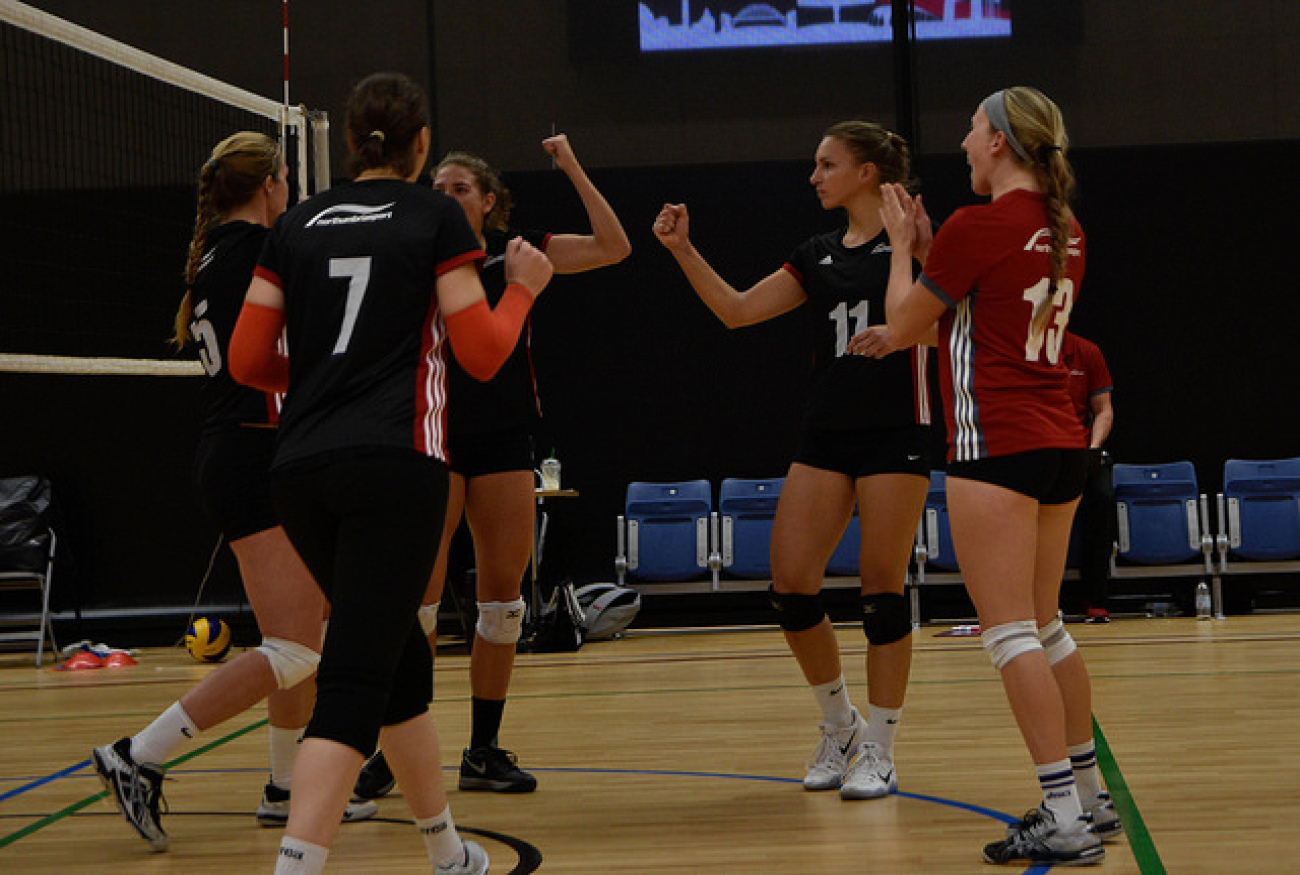 David Goodchild has hailed Team Northumbria volleyball as the team to beat after they progressed to the quarter finals of the Women's Cup with a straight sets win over Manchester.
TN's stellar performance saw them win 25-11 in the first two sets, sealing the match with a 25-9 win in the third.
"There was a big gulf in class out there," said Goodchild.
"We managed to rotate everybody in so that they got a chance to play and we produced a really good performance.
"The girls controlled the game and it was just nice to see the players win their last game before the Christmas break."
Team Northumbria's next fixture sees them face off against local rivals Durham in January, giving coach Goodchild time to reflect on a barnstorming first half of the season.
"I'm really happy with how the season has gone so far," added Goodchild.
"Our loss away to Polonia in the Super 8s has really been the only negative. From a BUCS perspective we've won every game.
"The team seems to be starting to gel now. We've got a lot of new people in because we only retained two players from last season – so that's a lot of players that have had to learn new systems, new styles, and get to know each other as well as the way I work and my coaching philosophies.
"It's a case of just keeping our momentum going now. There are a lot of really good teams we'll come up against again like Durham and Polonia. But I think when we play at our best it's going to be a hard ask for anyone to beat us.
"I'm delighted at where the girls are now in the programme and I believe this team will go from strength to strength in the New Year. I definitely think we're the team to beat."