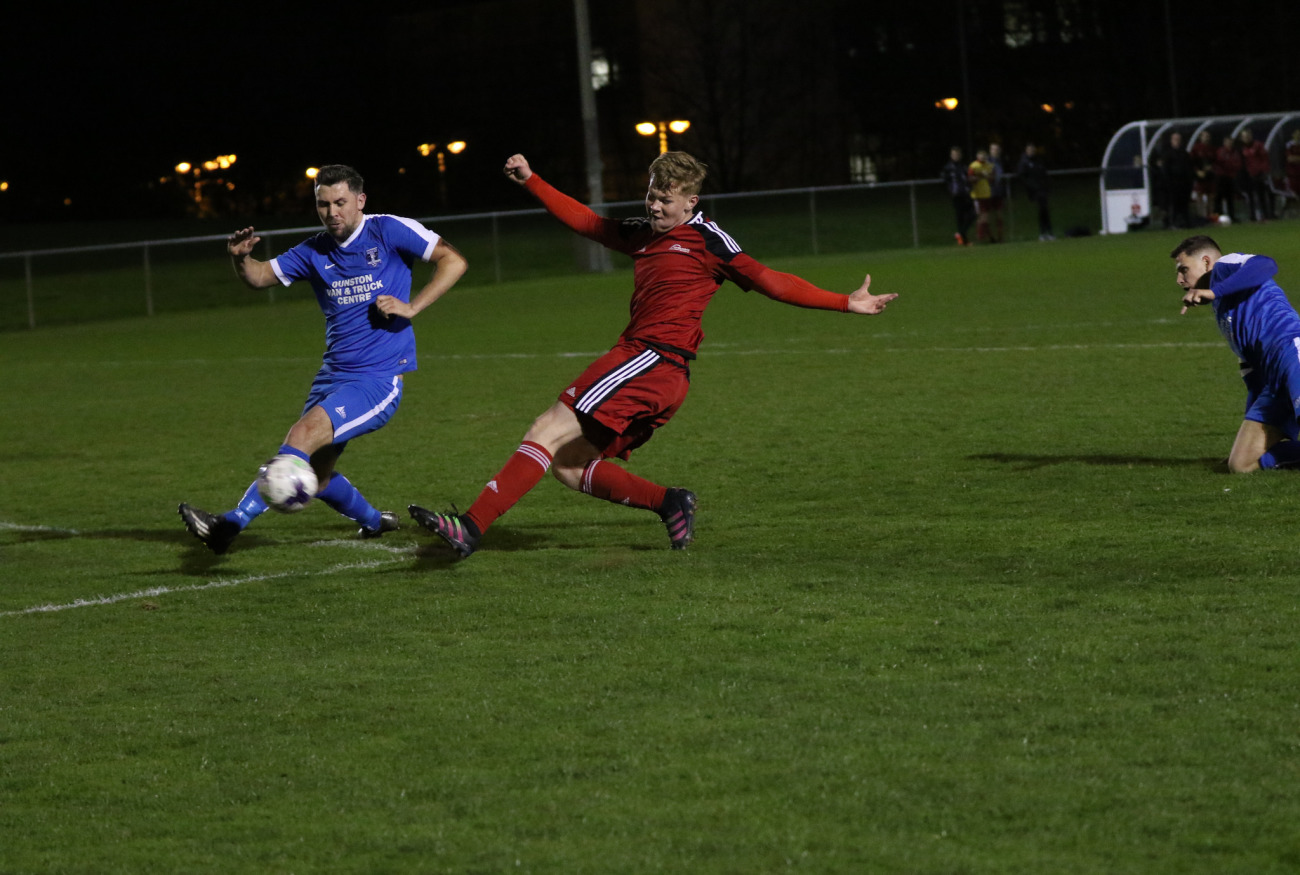 Colin Stromsoy is targeting an unbeaten end to the season as Team Northumbria go into their final two Northern League fixtures.
TN are currently unbeaten in five following their final home game of the season against Dunston UTS on Monday which ended in a 1-1 draw at Coach Lane.
"For me I want to finish the season unbeaten - we have drawn three and we're five unbeaten but at the end of the day we want more points," said Stromsoy.
"After scoring against Dunston we never really looked like conceding which is good because it's showed me that we have learned valuable lessons this season."
Newly crowned Player Of The Season Robbie Spence stepped up as captain in the absence of Liam McNamara and Dan Taggart started as TN's frontman.
"Dan is still coming back from major surgery so he is nowhere near his best," added Stromsoy.
"But when Andrei [Ardelean] came on Dan looked more comfortable having someone much closer to him. In that sense it worked."
The Fed took the lead just before half-time despite TN having the better of the chances in the first half - Dale Burrell tapping into an almost open goal following a mistake in midfield.
The hosts struggled in the second half with Charlie Murphy having to pull off a fantastic point-blank save to keep the deficit to a single goal.
"Charlie did not have a lot to do but he made one brilliant save," added Stromsoy.
"We have Charlie and Greg Purvis who are essentially battling for that number one spot and if he keeps putting in performances each week then he will keep that starting place."
With some forward thinking substitutions by Stromsoy, TN pushed on and with just four minutes remaining the Coach Lane club equalised through a free kick swung in by Ben Dibb-Fuller and straight into the far right corner.
Aidan Heywood was introduced for the final few minutes and, despite coming back from injury, he nearly bagged the winner at the death – hitting the crossbar after Aiden Grant got a hand to his close range effort.
"They should have won the game but they didn't take their chances," admitted Stromsoy.
"We have been on the wrong end of this when we have dominated games earlier in the season."