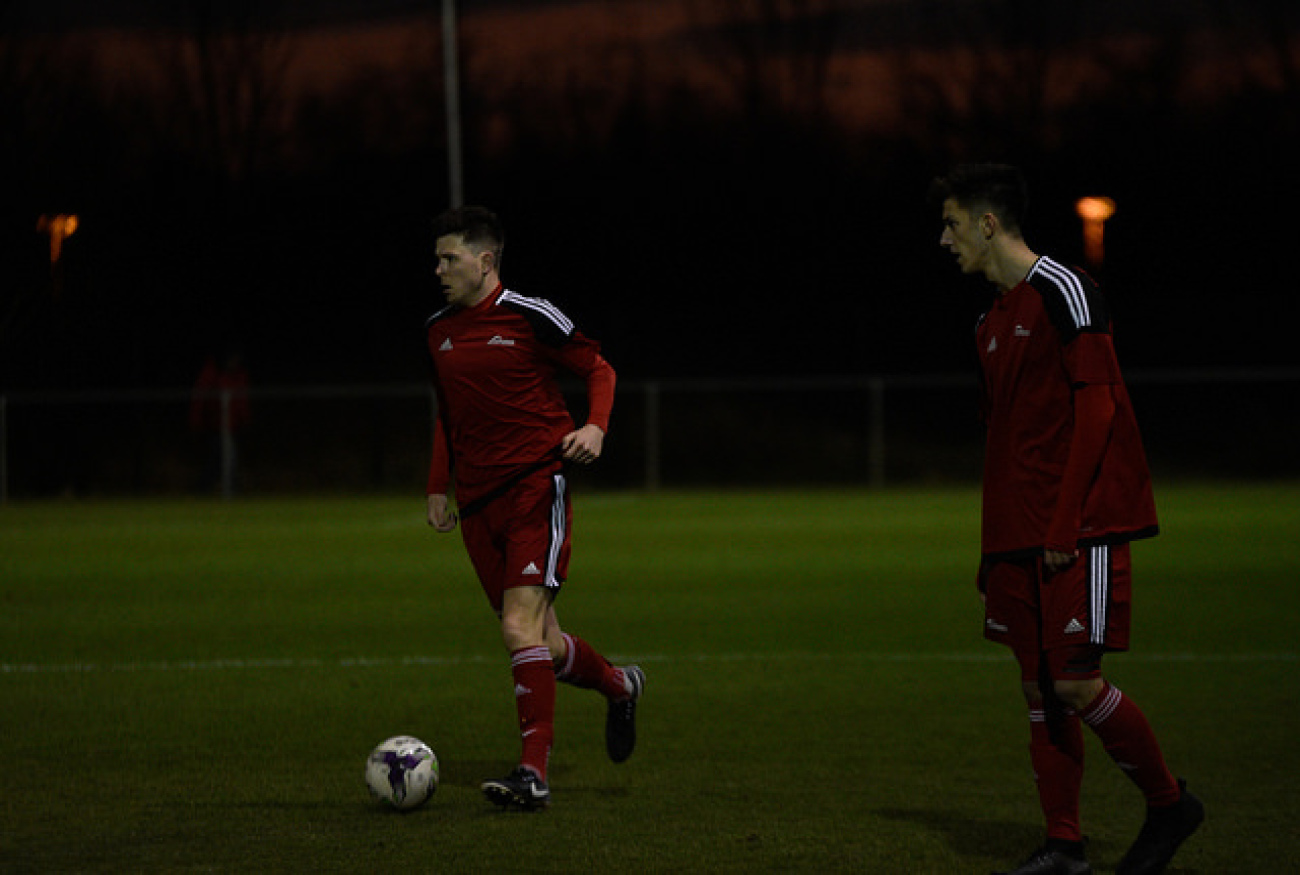 Team Northumbria slipped to their fifth straight defeat with a 2-0 loss to Northern League giants Morpeth Town on Monday - their worst run of form so far this season.
But the scoreline didn't tell the whole story as TN had their chances to go level in the game after falling behind in the seventh minute.
Most notably on 69 minutes, Nick Green found himself with acres of space to convert at the back post but his effort was saved by Karl Dryden.
Just a minute later former Watford marksman Liam Henderson put the final nail in the coffin for TN with a smart bottom corner finish from just outside the box to take his tally to 21 for the season.
"In front of goal we have not managed to convert the chances we have created," said TN head coach Colin Stromsoy.
"Within a minute of missing our chance they have gone down the other end and scored.
"Unfortunately in that minute it was the difference in the game.
"But there is not a lad on the pitch today that I thought played badly."
A win eases the pressure for The Highwaymen, who now only require eight points from their final seven league fixtures to near enough secure promotion to the Evostik Northern Premier Division One.
"In reality they pay big money to bring big players in - it's like you're playing the Chelsea or Manchester City of the Northern League," added Stromsoy.
"So you've got to contain these teams, work harder than them and you've got to discipline them.
"Our long term aim is promotion but we have got to do it with students - that's where we are unique."
With TN sitting on 44 points the odds are in their favour to retain their Division One status, but the team aren't relaxing just yet - even with the 26 point gap between themselves and the relegation zone.
"Statistics say we should be safe now but we have got to get a couple more wins on the board at least and we are more than capable of doing that," added Stromsoy.
Stromsoy's side now endure a tough set of fixtures, starting with an away trip to second-placed Consett on Saturday (3pm ko).