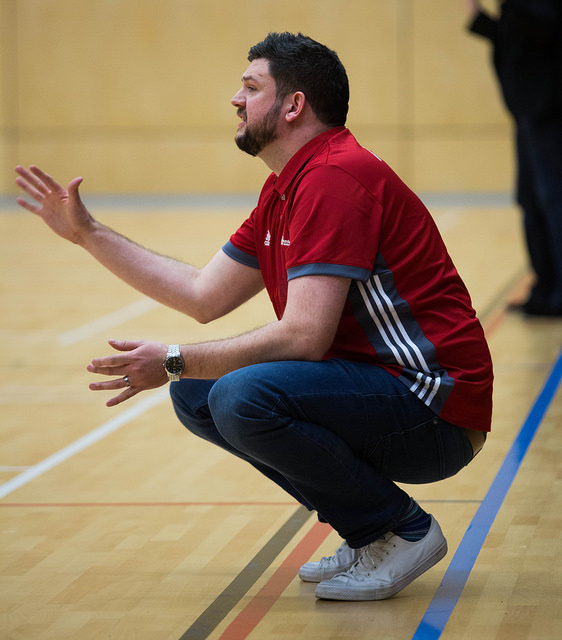 Team Northumbria men's basketball cast a spell over their rivals following wins against title contenders Manchester Magic and Bradford Dragons.
The Sport Central club went two points clear at the top of the Division One table ahead of next weekend's homecourt clash against undefeated Loughborough.
TN started their winning weekend by defeating the Bradford 94-91 at home in a match that was 'tough but good for the team' according to head coach Marc Steutel.
The Black and Reds continued their streak by defeating Manchester Magic in a game that TN Jack Preston described as 'physical' and 'demanding of a strong team effort'.
TN started tough and focused with a lead of 22-16 at the end of the first quarter against the Magic. The hosts pushed on and despite some assertive play from Manchester the score was 43-32 in favour of Steutel's men at the half.
In the third quarter, TN had a fight on their hands. Magic got a second wind and fought back - matching the hosts point for point and eventually edging in front 55-54 with 10 minutes to play.
The final quarter was a fast-paced riot as the lead changed hands time and time again. The final minute on the clock was dragged out by time-outs only adding to the nailbiting atmosphere inside Sport Central. TN led 72-70 with minutes remaining and stayed cool from the free throw line in the last 30 seconds to win 82-77.
Preston said: "The Magic match went well. We started off strongly but in the third quarter we had a bit of a lull but we stuck with it and ground out the win in the fourth which is always a positive. We managed to do enough to close it out at the end".
Steutel echoed this view and added: "For around 25 minutes we dictated the style of the game and then for about 15, they controlled things. We need to make sure that we are dictating the tempo and style consistently otherwise we are going to fall off that number one spot.
"But I was really happy with the way we executed our play. It was a massive team effort against the Magic. Different players at different times made the difference in the score and the defence worked well. It's tough to single someone out when you've had such a good match.
"This upcoming week is huge for us. We're away on Wednesday to Leeds in BUCS. We are against undefeated Loughborough at home on Saturday, which is going to be a big game for us. Sunday will be the quarter-final against Bradford and after Saturday's game it's evident that they are a good team, so we need to work harder."