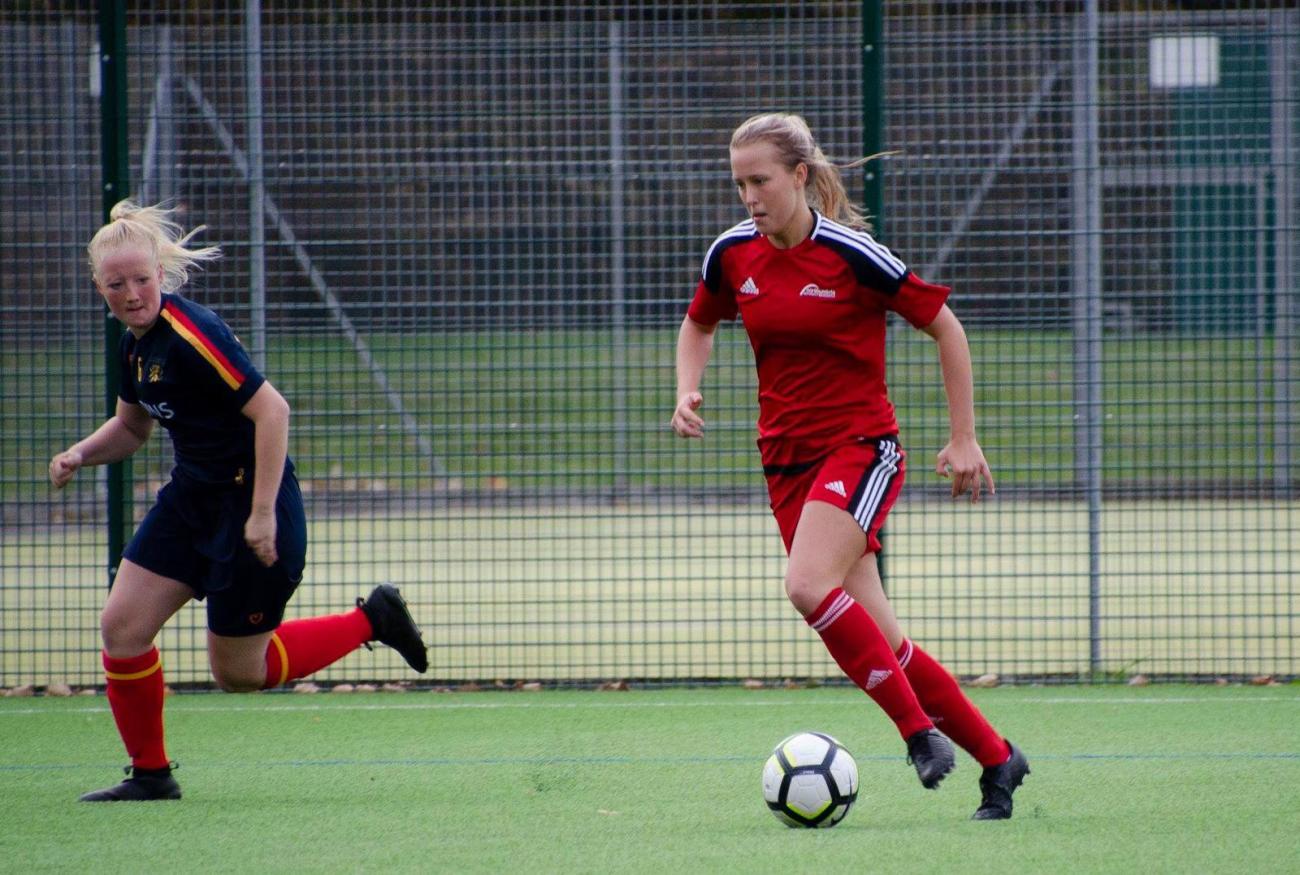 As the Women's World Cup kicked off in France, Northumbria University Football President and 1st team player Georgia Gibson received her own call up onto the FA University Women's Leadership Programme.
Having recently completed her second year in Sport Development, Georgia was one of only 10 fortunate students from across the UK to be selected into the 2019/20 cohort of this new initiative.
In addition to running out as a BUCS (British Universities & Colleges Sport) National Championship winner for Northumbria in BUCS Football and BUCS Futsal, Georgia has also been a committed Sunderland Ladies player over the past 4 years. Away from her playing career Georgia is a keen volunteer and passionate about supporting the development of the women's game as well as paving a way to a role in football in the future.
"I have great ambitions to be part of the women's and girls' game in the future," said Georgia
"I'm already an assistant coach with the FA Wildcats programme delivered at [Northumbria's] Coach Lane and I want to complete my Level 2 and gain more experience to continue to develop the game at Northumbria and beyond".
Georgia also has football firmly positioned in her future career aspirations;
"I want my future career to be within football projects and development. I feel that being part of this programme will build on my experience and give me access to a professional network"
The FA University Women's Leadership Programme, delivered in partnership with BUCS aims to enable students to have a competitive edge when entering the job market.
The programme will help students define their career goals and ambitions by exploring and understanding the diverse opportunities that exist to support the women's game – through both paid and voluntary roles.
Staff & Student Development Manager, Kate Hansbury, is confident that Georgia will make a positive impact as part of the programme;
"Georgia is a fantastic role model for other females who want to get involved in football. Her ability to lead and get the best out of others will stand her in good stead on the Leadership programme, and I have no doubt she will be an asset to the cohort"
Norhtumbria has a well established student football programme as well as being a FA Women's Development Centre. Three Women's and Five Men's teams will compete in BUCS in 2019/20 along with two Women's and two Men's teams in Futsal.