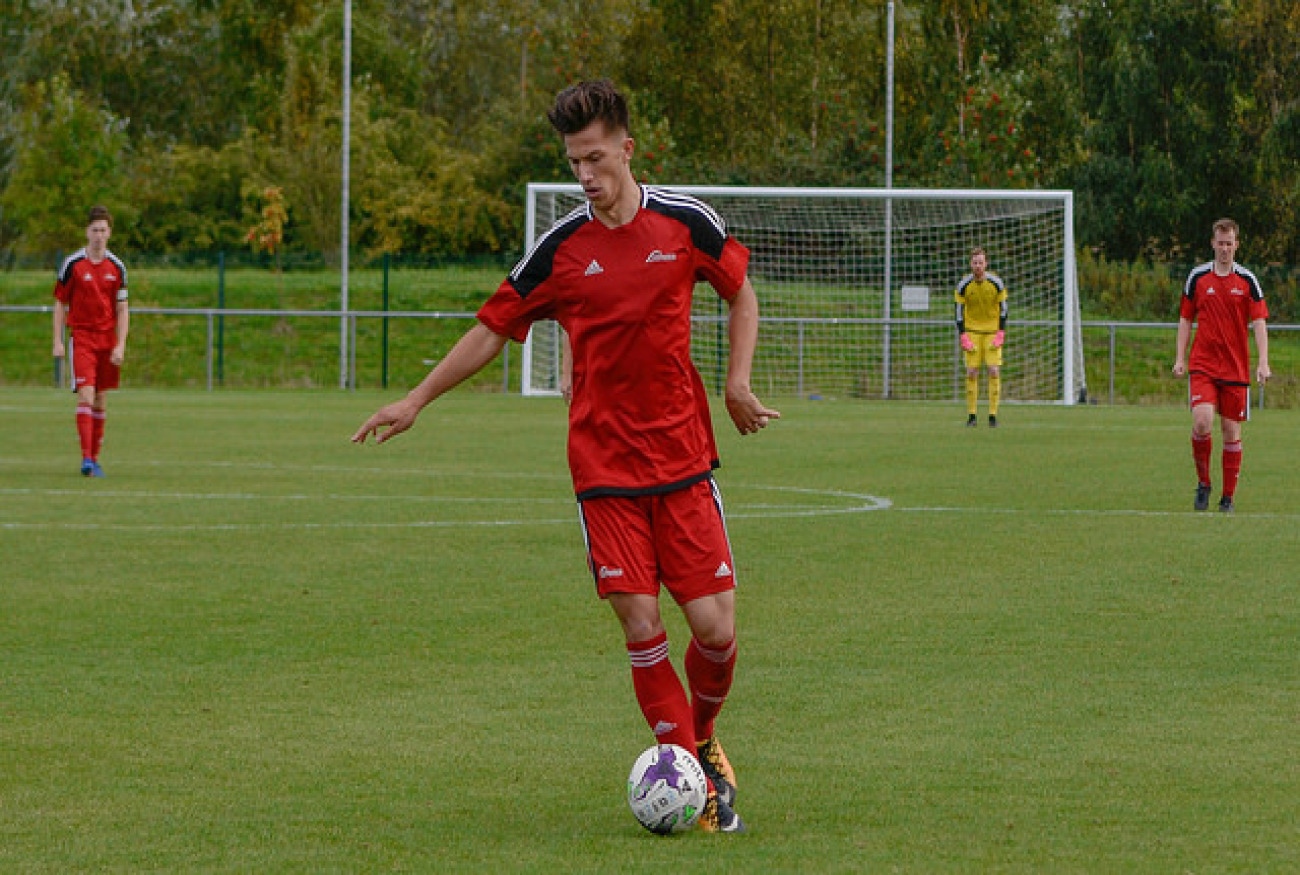 Team Northumbria handed rivals West Auckland a humbling thumping at Coach Lane as they romped to an outstanding 5-0 victory.
The scoreline did not flatter TN as they deservedly claimed their biggest win of the season so far against a team littered with ex-pros.
Midfielder Robert Spence's looping header opened the scoring in the first half before forwards Andrei Ardelean and Ben Dibb-Fuller chipped in with two goals apiece to pile the woe on West.
Colin Stromsoy was delighted with the result and was quick to heap praise on his team's execution of the match plan – despite jokingly only rating the performance 9/10.
"To put that result into context, they [West Auckland] beat Morpeth – the runaway league leader – last week," said TN's head coach.
"They have a squad that could challenge for the league championship and they came here and we scored five goals and kept a clean sheet!
"And the goals were outstanding goals. They weren't lucky. They were purposeful and clinical finishes – which has been our biggest problem all season.
"We've played as well as we have today before and lost – we've made a couple of mistakes at the back, ended up conceding and failed to take our chances.
"Ultimately we got the line-up right against a very strong side. We had a plan, the guys went out there and executed that plan really well and they thoroughly deserved their win.
"Some of the lads had their best game they've had for us but to single out one performance over any other wouldn't be fair."
TN took the lead after a deep free-kick from Josh Bynoe was met by Spence, whose header fizzed in over West Auckland's new on-loan goalkeeper Shane Bland and into the back of the net.
The second came when Bynoe dispossessed the West Auckland defence in their own box, looked up and found Ardelean at the front post, who hammered in low.
Ardelean's second, and TN's third, came from a long ball down the left flank. The number nine chased the ball down before turning in the box and curling in across the keeper.
In the second half, Dibb-Fuller scored two in the space of five minutes – the first a quality solo breakaway goal for 4-0 and the second a smart finish after he was put in by Bynoe to tie up the scoring and the result.
Gavin Pearson