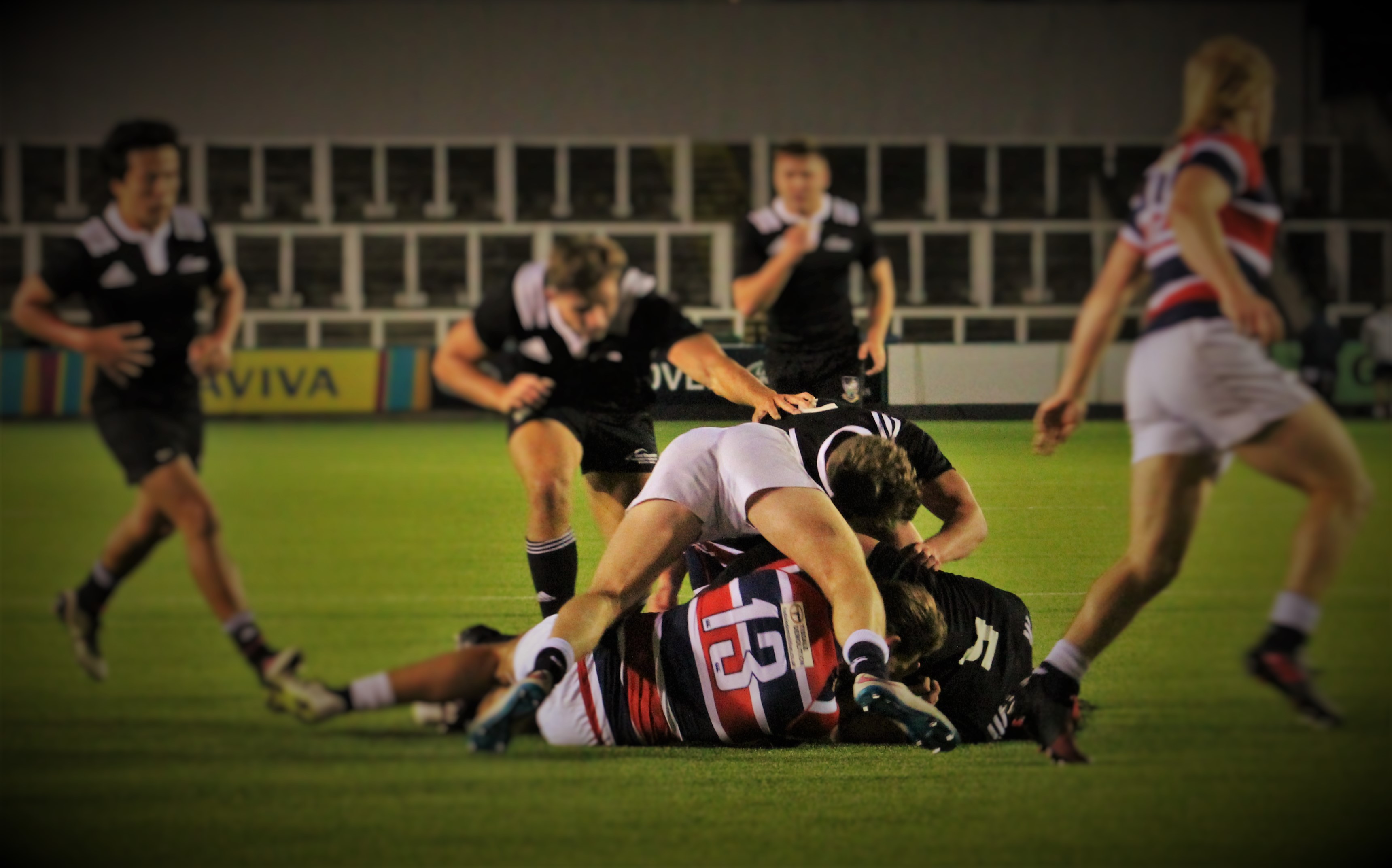 Northumbria University will learn their lessons from a last-gasp derby defeat and tackle the start of the BUCS Super Rugby season with confidence.
That's the verdict of beaten but unbowed men's Rugby Union head coach Darren Fearn after the hosts were beaten 19-18 by Newcastle University in a Kingston Park thriller.
Northumbria looked in control of the traditional curtain raiser to the new season – dubbed the Clash Of The Titans – heading into the final quarter.
However, Newcastle scored at the death to take the win and two vital Stan Calvert Cup points with the fixture doubling up as the opener to this year's inter-university event.
"In the first half we were under a lot of pressure," admitted Fearn. "We lost the battle for possession but we did come out in the lead at half time.
"In the second half we sometimes played in the wrong areas which cost us a couple of decisions.
"If you're not accurate and stick to your targets then that's what can happen at the end.
"We've found what we need to put right going into next week with the start of the BUCS Super Rugby league.
"It's been a good learning curve for us. Credit to Newcastle, you've got to hand it to them, they took their chances and they won the game.
"We now need to learn fast. It was our last pre-season game and we now need to get it right for next Wednesday against Cardiff."
Northumbria are one of eight sides contesting the inaugural Super Rugby title this season.
However, losing an 18-14 lead against Newcastle in the dying seconds of a typically feisty derby has left Fearn and co. with plenty of food for thought ahead of the Cardiff clash.
"The boys are professional," he added. "They're an elite squad and need to think about what's going to happen from now on and look after themselves.
"We're not going to throw away everything we've worked on for the past seven weeks because we had one bad performance. The simple story is we didn't play that well.
"The hope for the team now for the rest of the year is to get better week in, week out.
"We had a good win last week, we performed well and I was confident going into this match. Sadly we just didn't outperform Newcastle.
"Losing by just one point at the end of the game is tough to take and the lads are hurting. But we pick up and move on.
"It's important that we just take each week, game by game and see how we go. We'll put our graft in and, to be honest, I can't knock the players' effort.
"In that respect I'm proud of them and they've trained hard.
"Yes they made a few mistakes but as long as we all learn from them then that's a good thing."