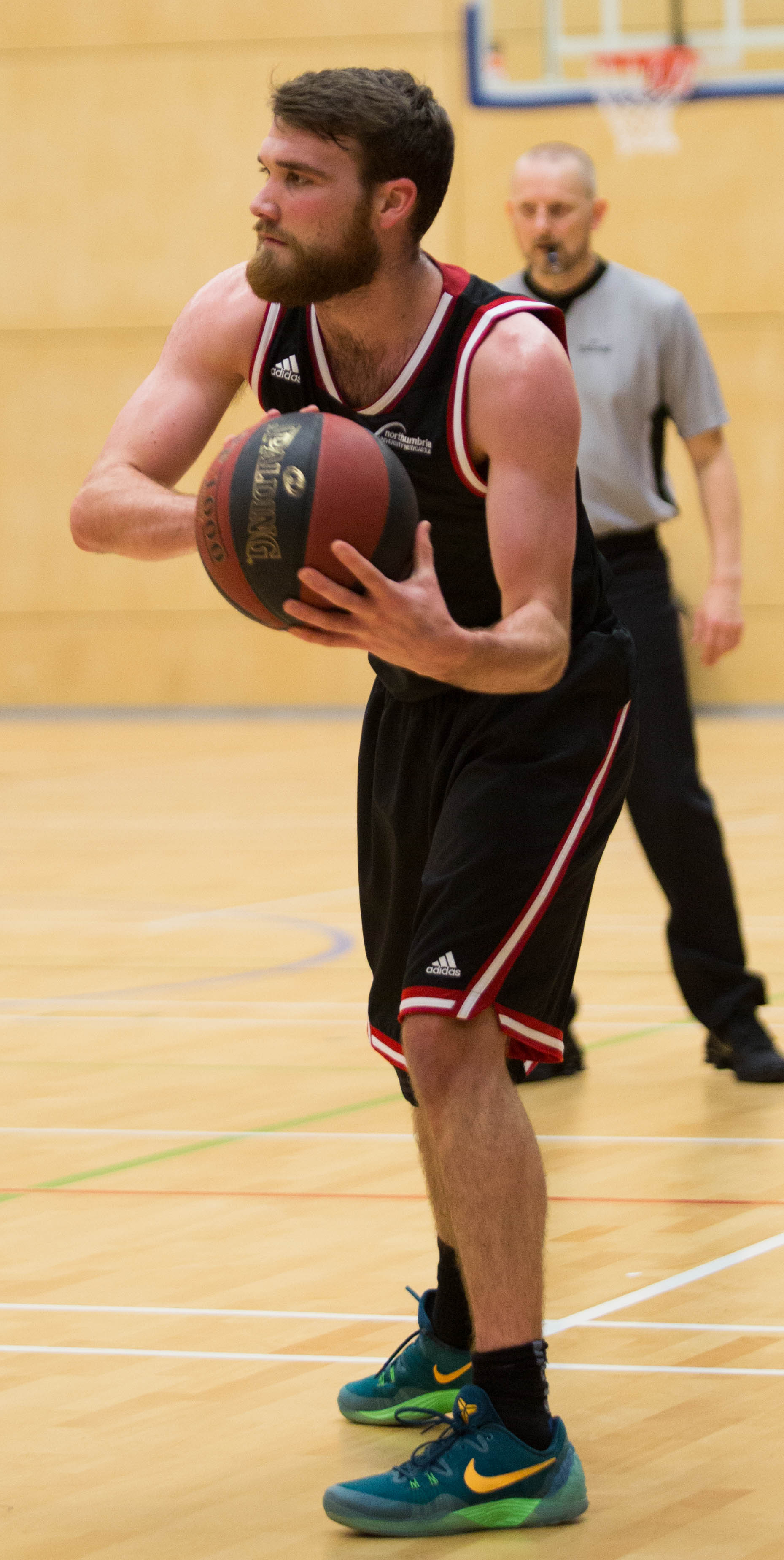 Team Northumbria head coach Marc Steutel hailed the contribution of benchman Tom Devitt after the Sport Central club kept its title assault on track.
The Division One league leaders claimed a vital 91-73 win after seeing off a spirited Hemel Royals side.
And Steutel paid tribute to Devitt after the TN favourite used his top flight experience to close out the victory after half-time.
"I thought the team as a whole was solid," said Steutel. "However, I thought Tom Devitt was very good. He played some extended minutes and in the second half I thought his influence was key."
TN faced a fast-paced challenge throughout the first half with Hemel more than a match for the table topping hosts.
However, Steutel's side hit their stride after the break and went on to pick up another two points in their quest for Championship glory.
"Hemel played really well and I just don't think we approached the game in the right way in the first half," added TN's playcaller.
"I was happy with the scoreline but it was just the way the game was - I don't think we established our defence the way we can."
Despite the early pressure Steutel felt that TN did enough down the stretch to deserve their win.
"We pulled through at the end and there were a few key possessions and good play," he added.
"We rebounded better and guarded a little bit better which was positive. I think that was probably key towards the end."
TN managed to organise a solid defence towards the end of the game but Steutel admitted: "It took us a while to get our defence going. When we did it was positive.
"Our defence gives us some confidence. Once we got a few stops I thought we spread the floor pretty well."
TN tackle Derby Trailblazers in the National Cup Final Fours on December 11 before wrapping up 2016's league programme with a home fixture against Westminster Warriors.
Charlotte Steele