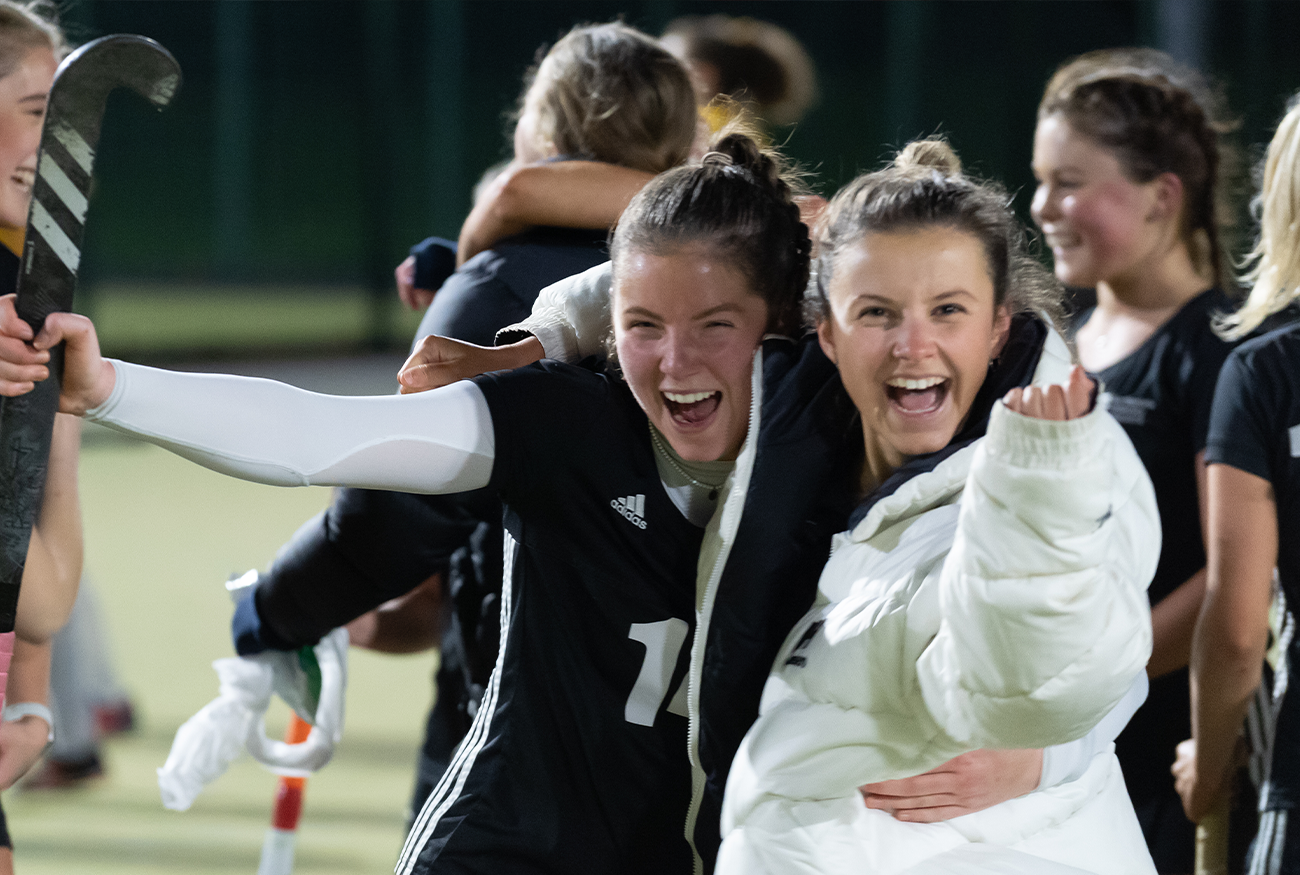 Another round of BUCS fixtures took place this Wednesday with plenty of action and successful winning performances taking place from our Northumbria teams!
To kick off proceedings W1 Hockey team took on rivals Leeds Beckett on home turf. The game was extremely close throughout with both sides not able to secure a point before half time, leaving it at 0-0 with it all to play for in the second half. Northumbria's possession heightened and they quickly secured a point after the break but Leeds Beckett responded, equalising quickly a few minutes later. After lots of back and forth, Northumbria secured a winner 15 minutes from time, and this in combination with consistent defending, secured them the win continuing their unbeaten streak for the season.
Staying on the hockey pitch, W1 were in action against Sheffield, a repeat of last week's away fixture required them to bounce back and secure their first win of the season. The game was a tough battle throughout with both sides fighting for possession and creating good chances. Northumbria were the first to take the edge, scoring a goal midway through the first half from a penalty, this setting them up in a good position for the second half. Northumbria came out strong after the break scoring two within the first five minutes. From then on they defended the lead, extending it with a fourth goal which secured them their first win of the season! Well done girls!
Over at Coach Lane, there was plenty of football action with the M1 team taking on Nottingham Trent and M2 facing Sheffield in this week's fixtures. M1 kicked off first with a strong start being made by both sides. No goals were scored in the first half of the match, so going into the second half it was all to play for, but neither teams were able to gain a lead so the match resulted in a 1-1 finish. M2 also had a solid game on the pitch, with three goals being secured from both teams heading into full time the match went right down to the wire on penalties. In the end Northumbria secured the win 5-4 after gaining the edge in the shootout.
On the court, W2 Basketball took on local rivals Newcastle in a derby match for this week's fixture. The first half was a tight contest with plenty of scores flowing in on both sides, this left the score as 33-21 to Northumbria going into half time. Northumbria continued to maintain a lead as the match progressed. The local opposition put up a good fight making it a great match to watch but ultimately Northumbria were stronger on the court and secured the win with a final score of 65-38.
Inside Sport Central Netball cup games were in full swing as W1 took on Edinburgh in what was a very close contest throughout. Both teams scored consistently and kept the score line extremely tight in all four quarters. The fourth quarter finished with an even score of 55-55 which forced two more seven minute quarters into play. Northumbria stepped up when it was needed and took control, securing the win with a convincing finishing score of 75-63.
So with plenty of action taking place and a great showcase of a whole range of sports, let's hope the success of this week continues into another round of fixtures next Wednesday!