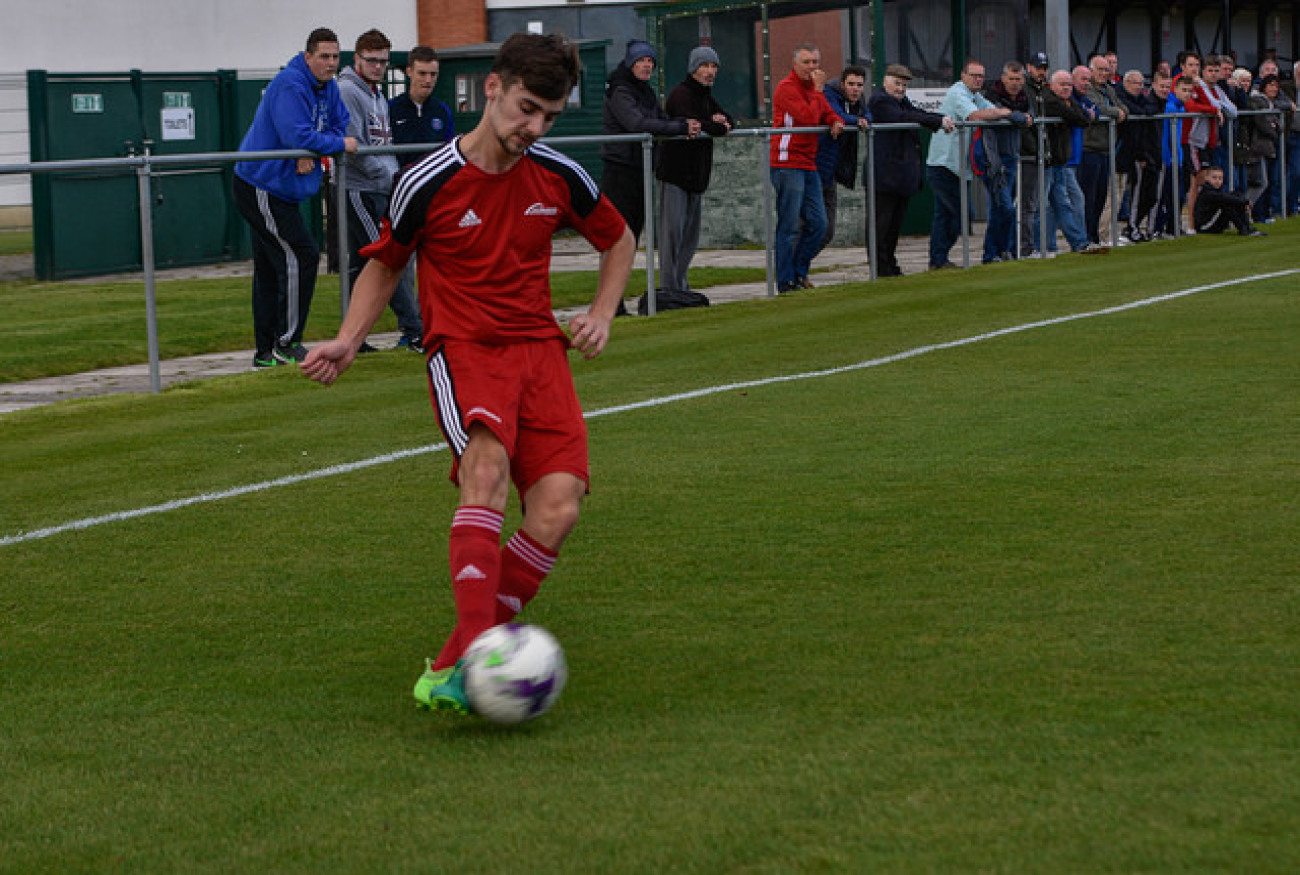 Team Northumbria manager Colin Stromsoy is optimistic looking ahead to next week's Northumberland FA Senior Cup quarter-finals tie against fellow Northern League side Newcastle Benfield.
The Northumbria University side beat Benfield, who are managed by ex-Darlington player Mark Convery, 1-0 at Coach Lane in August – a result Stromsoy will be looking to replicate.
"It's the only cup we are left in so we will give it our best shot," said Stromsoy.
"We have played Benfield before and we beat them 1-0. We played very well and Andrei [Ardelean] was outstanding in that game."
Should the TN progress in the Senior Cup, they will potentially draw a big name tie against the likes of Blyth Spartans and Newcastle United U23s on the road to the final at St James's Park.
The team are without a game this weekend which has pleased Stromsoy in the wake of an unlucky 1-0 defeat to Shildon on Monday.
"We have BUCS today but to be fair we have played four games in the last seven days for the last who knows how long," added Stromsoy.
"We do more than any other team in the Northern League by far so we are probably due a rest."
TN were overturned by a cross-cum-shot by Shildon player Jack Blackford in the first half after agonisingly hitting the post at the other end.
"Everyone who was at the game yesterday and at Whitley Bay and Stockton will know we outplayed every one of those teams," added Stromsoy.
"What was really galling was that the goal which beat us in the Shildon match was a complete fluke."
Stromsoy also revealed that Matty Lowery is out injured and will be looked at ahead of the cup tie against Benfield next week.
"We have had unbelievable injury problems," added Stromsoy.
"Matty Lowery went off with an injury against Shildon and went off to get a scan on Monday night – we are still waiting to hear the full report from that."
TN's next Northern League fixture will take place against North Shields on December 9 - however an official date has not been confirmed as of yet for the Senior Cup quarter-final tie due to take place next week.