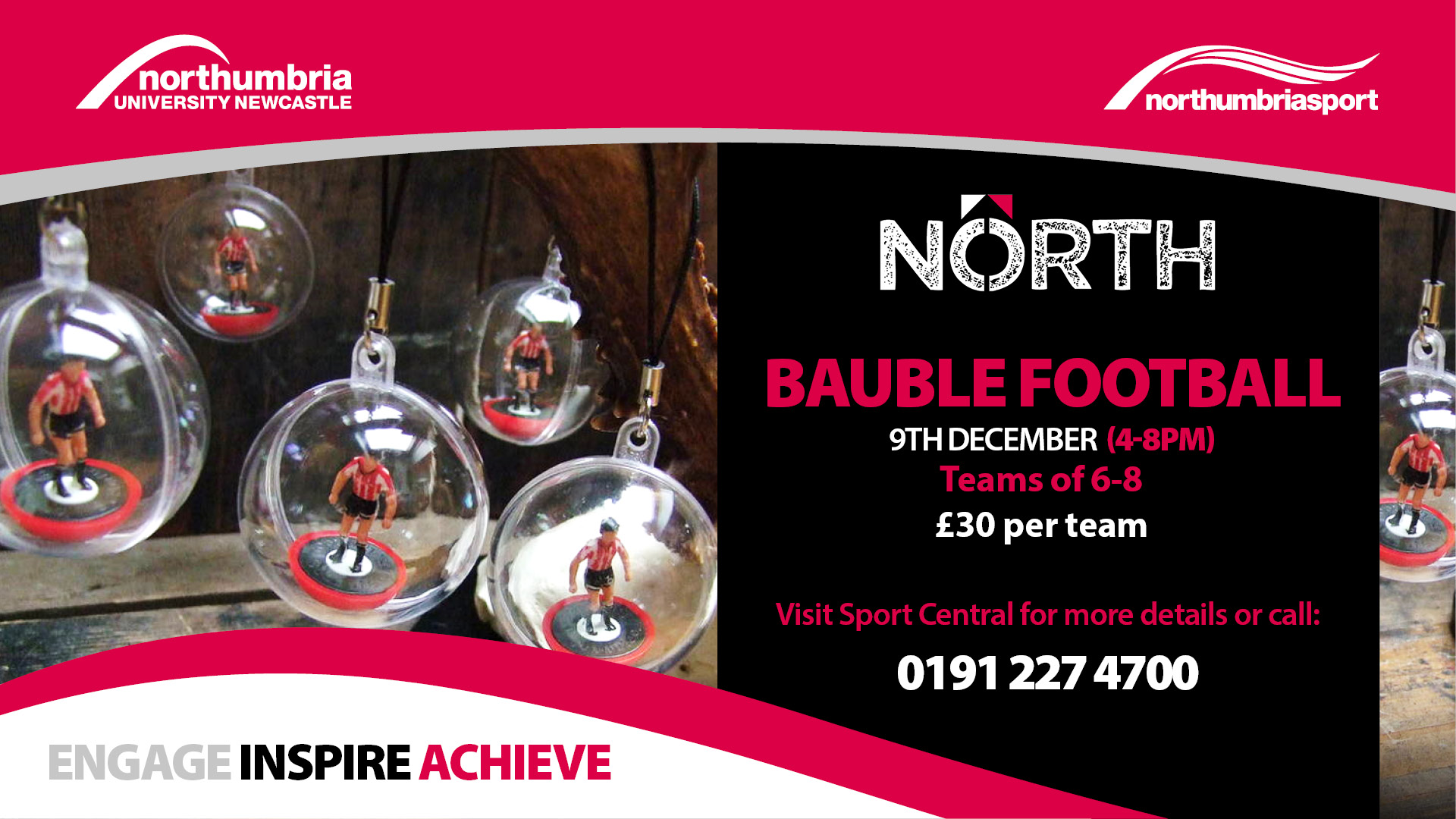 At the beginning of the year we welcomed 131 Sport Volunteers and Interns to the Northumbria Sport Student Development Programme and you've already logged over 2000 hours, 61 of you have gained qualifications, and over £1000 has been awarded to students through the Leadership Bursary to complete qualifications and training!
We will be celebrating these fantastic achievements, and of course celebrating Christmas, at the North Bauble Football event on 9th December! We've entered two Volunteer & Intern teams in to the event – so it is free of charge – and the teamsheets are filling up fast! No previous experience is needed to join the team and we'll be encouraging all volunteers and interns who aren't playing to come support and join in the social! It is Christmas afterall!
For more information and to add your name to our teamsheets please contact sportvolunteering@northumbria.ac.uk .