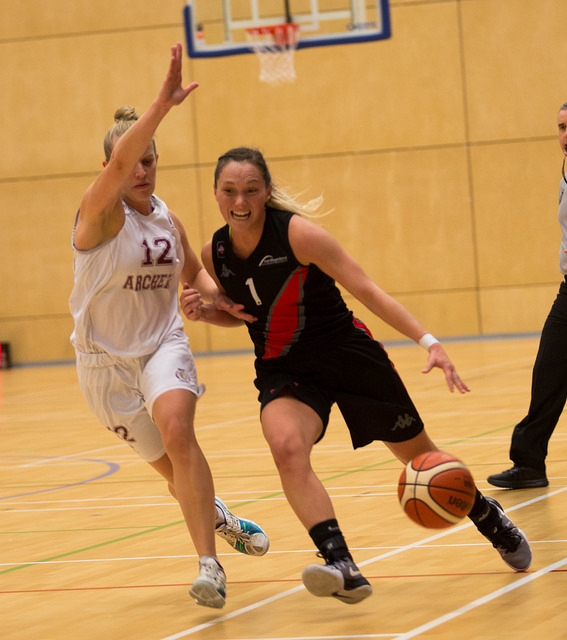 Chris Bunten is convinced his battered and bruised roster can triumph in adversity and salvage something from an injury-ravaged campaign.
Team Northumbria could lose star guard Chloe Bully for the rest of the season after the Belgian shooter twisted her knee in Sheffield last weekend.
And with Rachael Bland still several weeks away from a first team return, Bunten will face fierce rivals Nottingham on Sunday down to the bare bones.
"Despite everything I still think this group of players is good enough to win any game on their day and we can still play a big part in the WBBL Trophy and Championship shake-up," said TN's playcaller.
"I couldn't be prouder of how my players keep reacting positively to everything that's thrown at them. We just need a little bit of luck and our season will turn around.
"Performance-wise we've been excellent for the last few weeks and we were 20 points up at Sheffield last weekend before Chloe got injured.
"Even without her in the second half we were only down by two with 90 seconds on the clock and the 83-74 result doesn't tell the true story.
"If we weren't playing well I'd be worried. In actual fact we're playing very, very well."
Bully will be assessed again later this week but there are fears the Belgium international has damaged knee ligaments.
Her injury follows the departure of Swedish star Abi Asoro and suddenly Bunten is without two of his starting five from 2016.
However, if Sunday's opponents Nottingham are expecting an easy ride in the opening round of the WBBL Trophy then TN's coach has warned the Wildcats to think again.
"We don't fear Nottingham at all to be honest," he added. "They have lost one of the best players since we last faced them and we have bedded in Kara Bonenberger.
"Both teams are very different from last time out and I think we can do a job against them.
"People might be looking at the fact that we've lost Abi and Chloe in quick succession but all season other players have stepped in and stepped up.
"I don't see that changing now.
"We don't have big group and we'll be relying on a seven-player rotation against the Wildcats this weekend.
"However, those players will give it their all and that's why I love working with this group so much. They deserved more from the Sheffield game and I expect them to give a good account of themselves against Nottingham."
Bunten picked up a technical foul in the Steel City as he disputed a number of controversial fouls. And he added: "For the first time even I can honestly say that the referees cost us the game.
"The foul count was 15-3 in Sheffield's favour at the half and that was in no way a fair representation of the game. There were some truly dreadful calls - but at the very least the referees should make the same calls at both ends."
TN host Nottingham at Sport Central from 2pm.