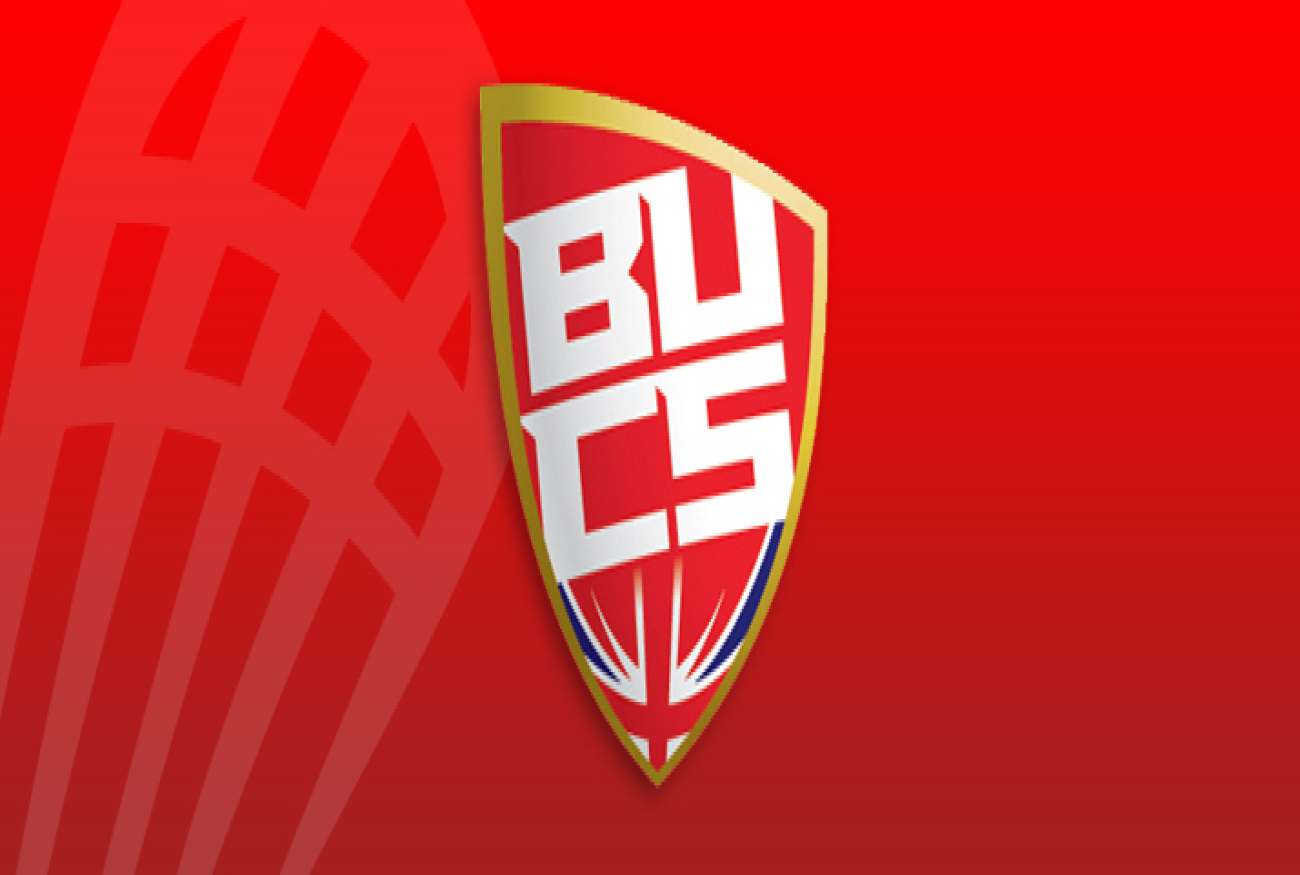 Northumbria University M1 Rugby Union claimed their ninth win of this season's BUCS Super Rugby campaign, overcoming an uncharacteristic slow first half display against Bath.
Northumbria conceded a try within the opening 40 seconds of the game and found themselves starring down the barrel of a 14-3 deficit late in the first half.
But after some patient phase play and clinical finishing from winger Will Muir and flanker George Bordill, the hosts found themselves ahead at half time, eventually going on to win the tie 37-33.
And Head of Rugby Darren Fearn admitted that while there were positives to take, the slow start was cause for concern.
"Our slow start was really frustrating," said Fearn.
"Bath deserve credit - they put on a good performance and really came out the blocks.
"We probably believed a bit of our own hype and thought they'd just roll over and teams aren't going to do that.
"If we think that, there we're going to get caught out, so from that aspect it wasn't good.
"Going in in front at half time definitely softened the blow.
"We didn't want to throw the baby out with the bathwater at half time.
"We had to have a look and see what we needed to do better.
"The most disappointing thing was that we didn't get the reaction straight away after half time because we conceded early in the second half.
"We talked about it, and everyone's acknowledging it as if they get it and then we go out there and we don't do it.
"We've got to up our game, big time.
"I though Ruiari [Howarth] scored a good try - it was a good spot by Josh [Bragman] to go down the short side and we finished well. But that's the frustrating thing.
"We do some absolutely exceptional things and then some really poor things and that's not good enough. We'll have to make sure we address that.
"I thought Yaree [Fantini] looked quite sharp around the breakdown and obviously he brings a lot of energy.
"And Aeden [Moloney] looked really sharp.
"He played one of his best games this season which is good for us because he's a really important player.
"Ultimately there's plenty to work on but we got the win so credit to the lads."
Last time out, Northumbria managed to display how strong their scrum can be against Loughborough's large pack, something which impressed Fearn.
And on the back of one of their best performances of the season, Fearn admitted he was pleased with upturn in performance his side have shown when it comes to set piece.
"I thought our lineout defence was really good," he added.
"We we're a bit naïve at times in our attack from lineouts.
"The scrum was a lot better and they're getting a lot better each week which is really good to see.
"We just need to keep up that consistency and make sure we do it again next week.
"When we started to show a reaction, there were some really good bits of play in the second half.
Next up for Northumbria is a visit from last season's champions Hartpury, who head to Kingston Park on Friday on the back of wins against third place Cardiff Met and first-placed Exeter.
And while the defending champions suffered an early slump in form at the start of the season, Fearn was clear that his side would have to be ready for what will be an incredibly difficult battle.
"Hartpury are one of the in-form teams in this league," said Fearn.
"We know that if we want to have any chance of beating them we have to up our game for next week.
"If we don't up our game, we won't win.
"So that'll be a really tough test."