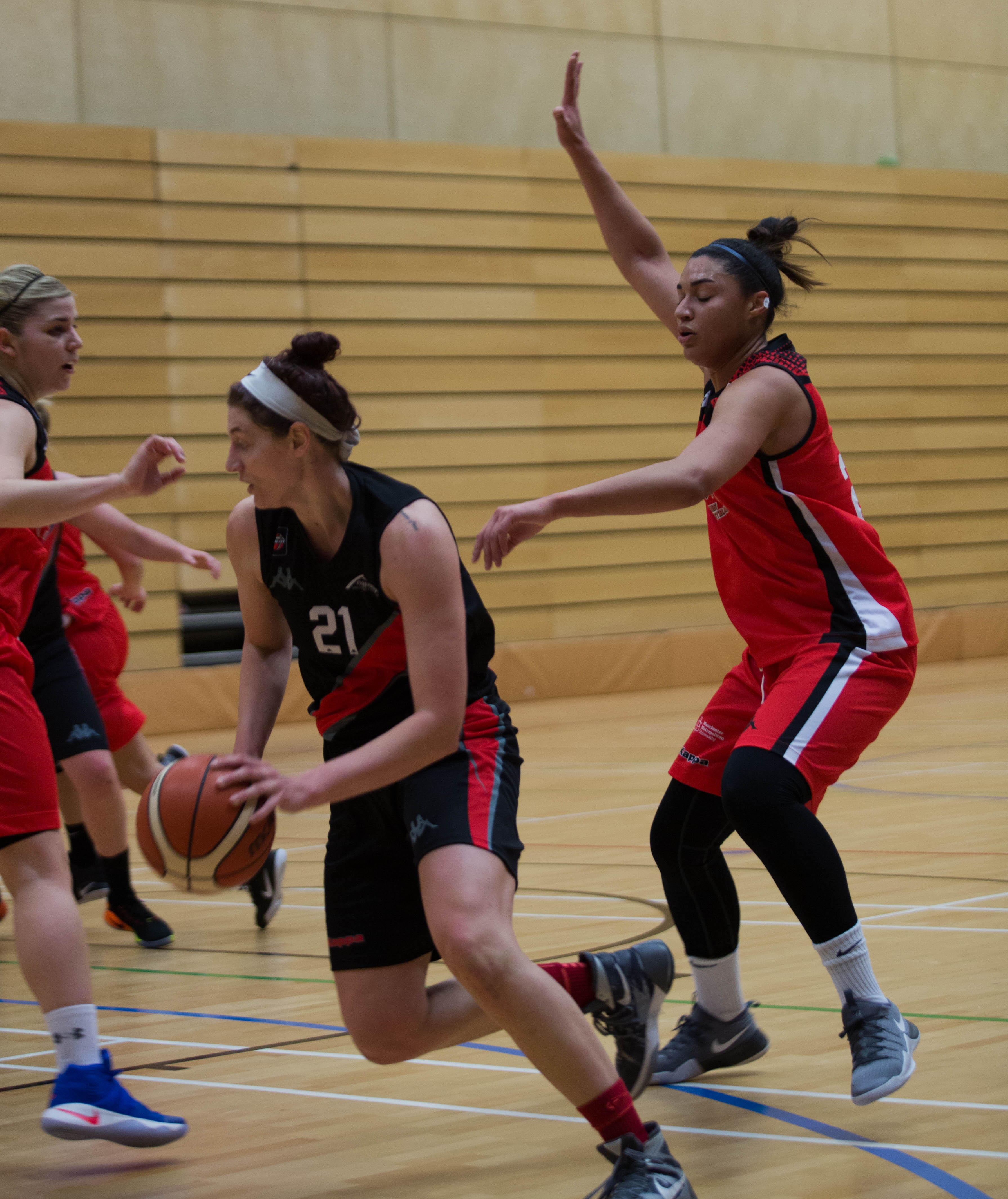 Chris Bunten is convinced his injury-ravaged roster can repeat last season's post-Christmas run to the Playoff final and put a tough period to bed.
Team Northumbria were defeated 67-54 by a well-drilled Leicester Riders at Sport Central tonight.
But a six-player rotation – with three starters asked to play the full 40 minutes – only buckled in the final five minutes.
"I don't want to make excuses but of course the fact that we're missing a number of key players makes a difference," said Bunten.
"I feared that fatigue would play a part and that we wouldn't be able to sustain our early intensity.
"We drew level at 44-44 but couldn't take the lead and couldn't prevent a late Leicester surge.
"Tiredness in turn meant we made some poor decisions and lost some focus.
"But there were many other factors and let's not take anything away from Leicester – they fought for every ball for 40 minutes.
"We could have scouted them better and stuck to our gameplan better. And we could have made the most of our opportunities.
"But when it comes down to it we haven't been able to train five-on-five for a while now and that's impacted on the team chemistry and continuity."
TN led after five minutes and ate into several large Leicester leads before ultimately feeling the pressure.
Abi Asoro's surprise return from injury provided the hosts with an initial boost but the Swede looked rusty around the basket.
And prolific shooter Ali Gorrell suffered a rare off day – hitting less than 50% of her shots from the floor.
With Kara Bonenberger benched following a concussion last month and Rachel Bland still several weeks away coach Bunten was short of options.
And Gorrell, Nicolette Fong Lyew Quee and Chloe Bully deserve a Christmas break after playing every minute of a battling defeat.
"Our focus now is on the WBBL Trophy and the Playoffs," added Bunten. "I don't think we can better last season's league finish now but we can still chase a top four place and home advantage in the Playoffs.
"With a fully fit roster there's no reason why we can't repeat last season's success and we know that."