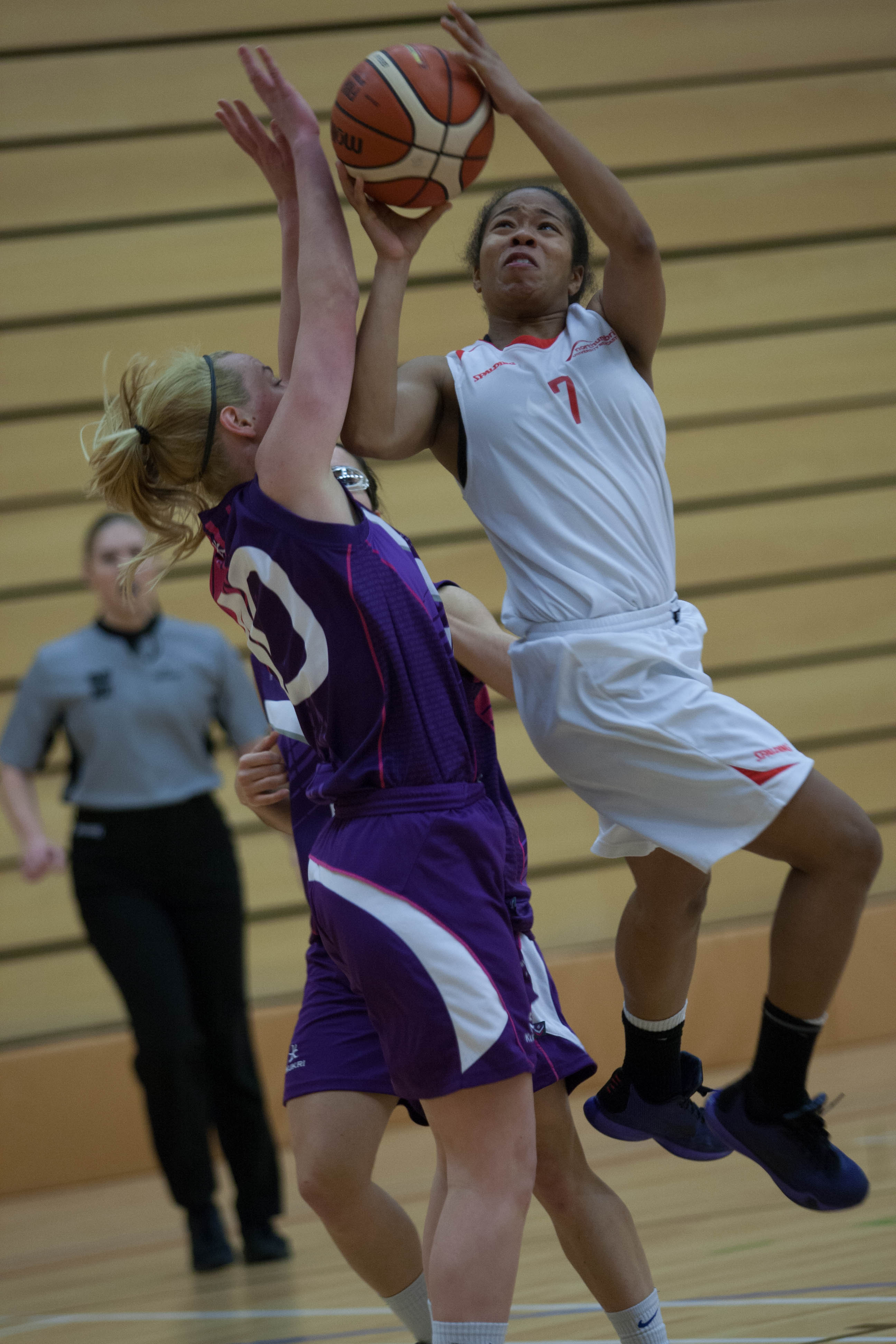 Team Northumbria took fierce rivals Sheffield Hatters to the limit - winning the respect of embattled coach Chris Bunten without winning the match.
The frustrated playcaller has been forced to contend with a series of injuries and high profile departures this year.
And last week Bunten admitted a run of bad luck was starting to impact upon his brave roster.
A 94-84 loss to the Hatters is never easy to take but on the back of a gutsy 77-71 overtime win at Caledonia Pride 48 hours earlier he said: "The team has played really well - especially against Sheffield - and I'm immensely proud of every one of them.
"We only have a limited squad right now and everybody knows we've been very unfortunate this season."
However, Bunten has turned a potential crisis into a timely positive - blooding the next generation of TN stars in the process.
"We had some Under 18 girls in the side and they've played valuable minutes this weekend," he added. "So we're in a bit of a different place but my leaders and my scholarship players have stepped up massively.
"Looking forward to next year we'll hopefully be able to return some of the injured players and keep the juniors involved."
Bunten picked out Nicolette Fong Lyew Quee, Alison Gorrell and Kara Bonenberger for special praise.
"Nicolette has been playing with a broken finger but she's just outstanding, leading in the point guard position as one of our captains," he added.
"Alison just refuses to lose and played an awesome game against Sheffield along with Kara. They were the top scorers of the weekend and they played really well."
TN are already preparing for their next game at the weekend when they face a mouthwatering rematch Hatters at Sport Central..
"We're going to look at how we can defend a little better and hopefully the fact that we won't have had a game the day before means we'll be fresher," added Bunten
"The players know from today that there's a couple of things they need to work on and myself and the assistant coach are going to do our bit to make sure that we have a decent game plan."